If you have been following any kaido racer accounts on Instagram for more than a year, you have probably noticed an uptick of photos around late December or January.
New Years (正月, shōgatsu) in Japan is viewed as one of the most important holidays. Similar to the west, the new year is viewed as a new start. Many of these new year traditions involve specific foods, like eating toshikoshi soba (buckwheat noodles) for New Years Eve and eating ozoni and osechi for New Years Day. Visiting specific places like buddist temples for hatsumode, to pray for good fortune in the new year.
One other tradition is hatsuhinode, which is viewing the first sunrise of the new year. Around 1989, a new tradition started called hatsuhinode bōsō ( 初日の出暴走 ) or first sunrise runaway. People would gather with their kaido racers and drive recklessly on the highway. Sometimes these cars would be purposefully built just for this event as well. Most of these event cars would be the most "wild" car builds you would see.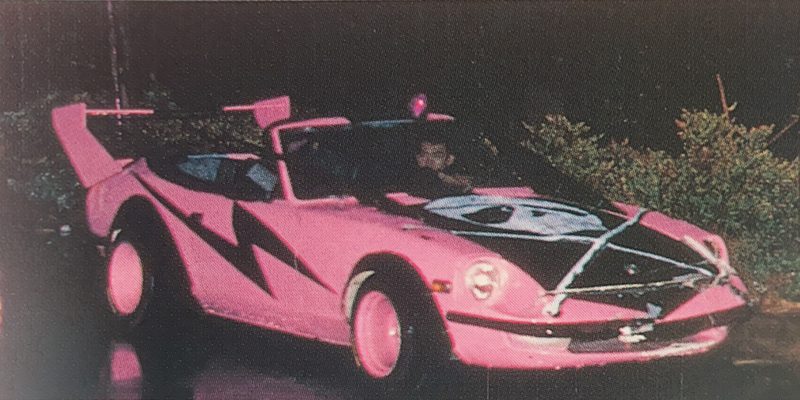 With the amount of cars and motorcycles that attended this event, it would cause a traffic jam on the highway. Drivers would also run through the toll booths without paying the toll. This lead to the police setting up a blockade with riot police.
Many people were arrested, cars were destroyed or impounded and over 97,000 traffic violations occured in 1989.
What does hatsuhinode bōsō look like today?
With the use of social networks now, the events can now be planned last minute. They no longer occur on the actual New Years Day, but sometime after Christmas or even after the New Years. The actual events are a lot more tame than the past as well. People drive their cars on the highway and to meet up in PA (parking areas) or SA (service areas). These areas are similar to our rest stops, but with shops to purchase food and sometimes gas stations.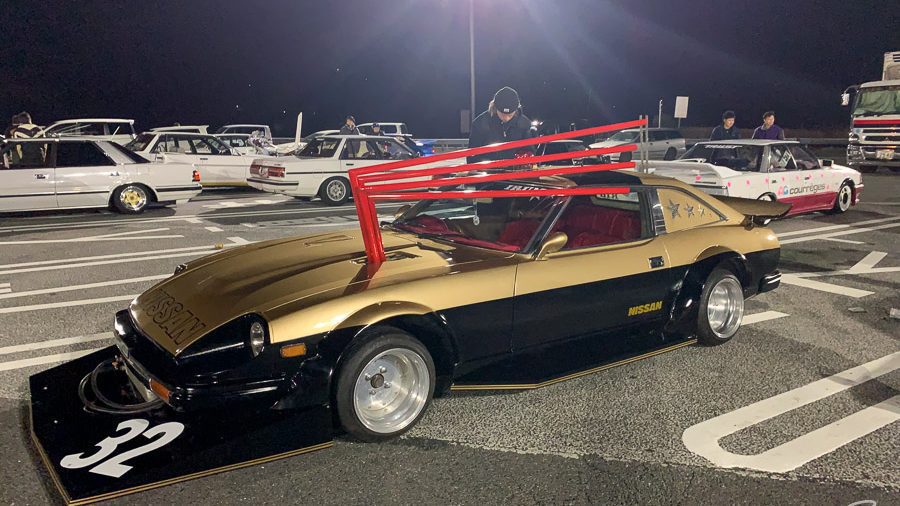 The night involves driving between these service areas and parking to take photos and catch up with friends. The police show up, trying to get people to stop loitering and leave the service area, but it is more of a show to seem like they are doing their job than actually trying to get people to leave. There are still cars being built specifically for this event, and often over the top like in the past. After driving around between the PA and SA, everyone then starts to head home once the sun comes up.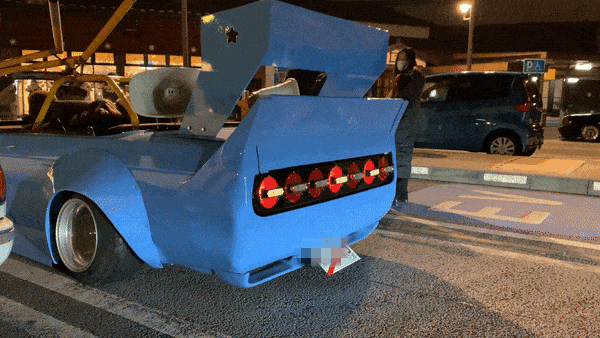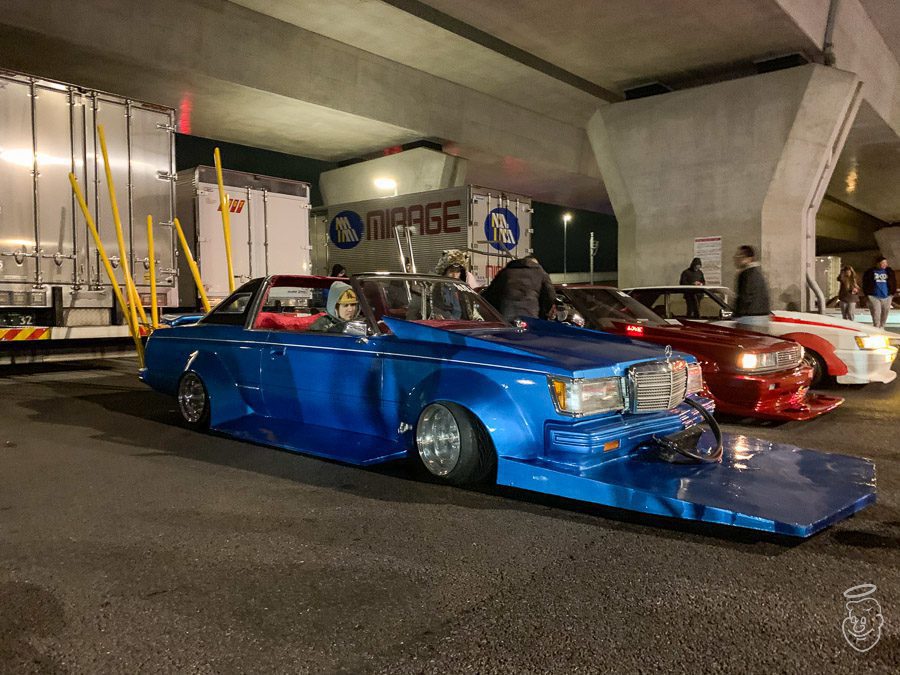 Now a North American tradition
The kaido racer groups of California have now held 2 years worth of hatsuhinode boso or "New Years Touring", with a 3rd approaching. Keith and Reid of Vancouver, Canada held their first event earlier this year as well.
Moonlight Runners is hosting their New Years Sunrise Kyusha Meet on January 8, 2023 January 15, 2023. Keith & Reid are hosting New Years Touring on January 14, 2023 (weather permitting).
source: Wikipedia Japan, From-Tokyo