On April 25th, 1971 Fuji International Speedway Co (FISCO) Started a new racing series called the Fuji Grand Championship, also shortened to Grachan. The main focus was less independent built single seat race cars and more two seat race cars and special grand touring cars. Companies like Nissan and Mazda would battle it out on the tracks through the use of a "works team" (ワークス・チーム). These teams are either fully funded by the manufacture, like the Mazda works team funded by Mazda Motorsports. Others like the Nissan teams are a semi-works, with the team being privately owned. Prince Motor Company, before it was merged with Nissan, made their teams like a supporting club. They created an in-house team called PMC.S (Prince Motor Club. Sports), where fans could join the club and get extra benefits at race meetings. These early races would help influence first generation of kaido racers.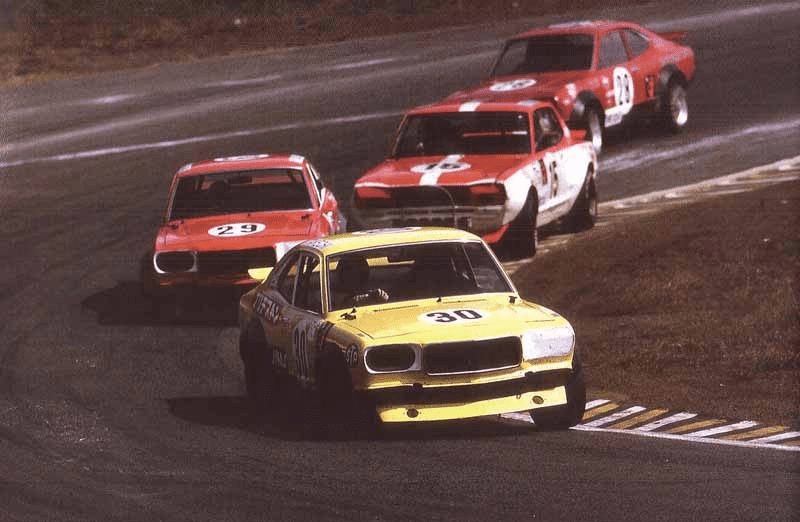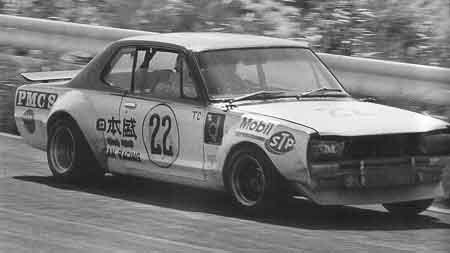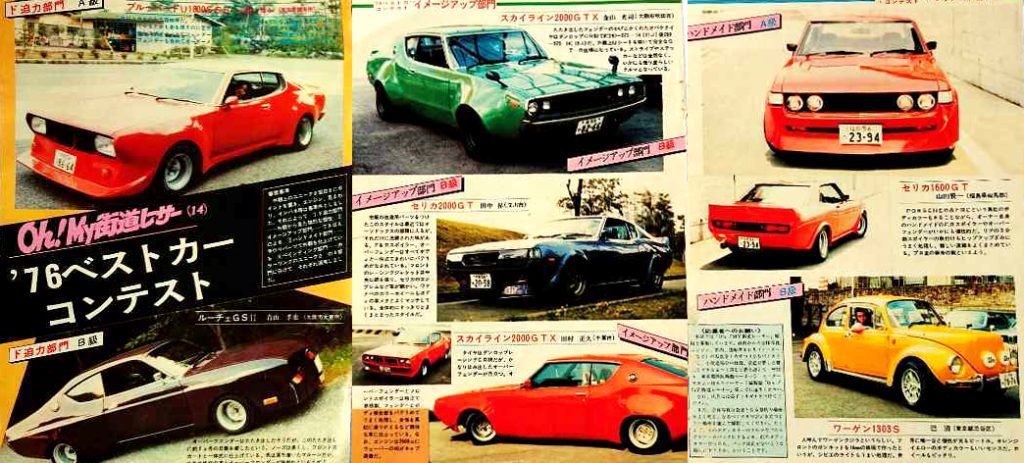 In 1975, Holiday Auto magazine published the first reader submission photo column classifying these new modified cars called "Oh MY! 街道レーサー" (kaido racer). At this time it was a small amount of modifications. Lowering the vehicle was a must, "works" overfenders were popular and inspired by these Fuji GC race cars. Dunlop CR88 (commonly known as Pappa or パッパ) and racing mirrors were ran on these street cars. This is where the name kaido (highway) racer came from. Most popular cars from this era was S30 Fairlady Z, Savanna GT, Hakosuka Skyline, C130 Laurel, and Kenmeri Skyline. The Holiday Auto mook 21世紀の街道レーサー THE ALBUM classifies these cars built in 1974-1979 styling as the first generation of kaido racers.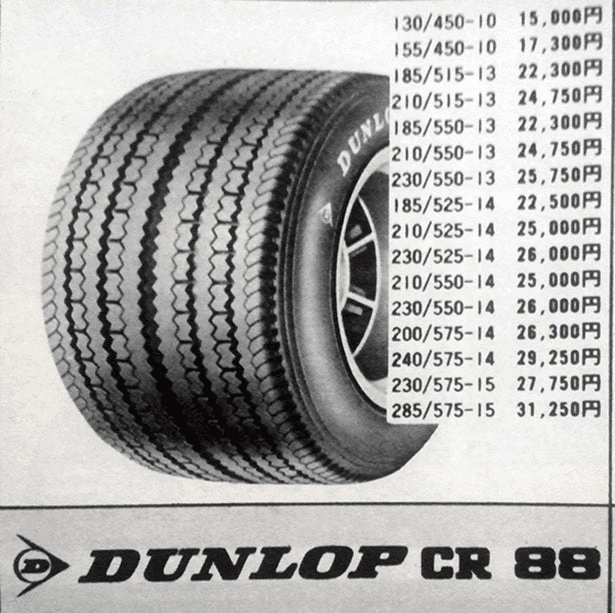 In 1979, the Super Silhouette (Group 5) class joined the Fuji Grand Championship race as a supporter. It featured cars like the Nissan Fairlady Z, Mazda Savannah RX-3, along with other cars like the Nissan 710 and Nissan Violet. In 1982, Nissan released the R30 Skyline, S110 Silvia and 910 Bluebird silhouette cars.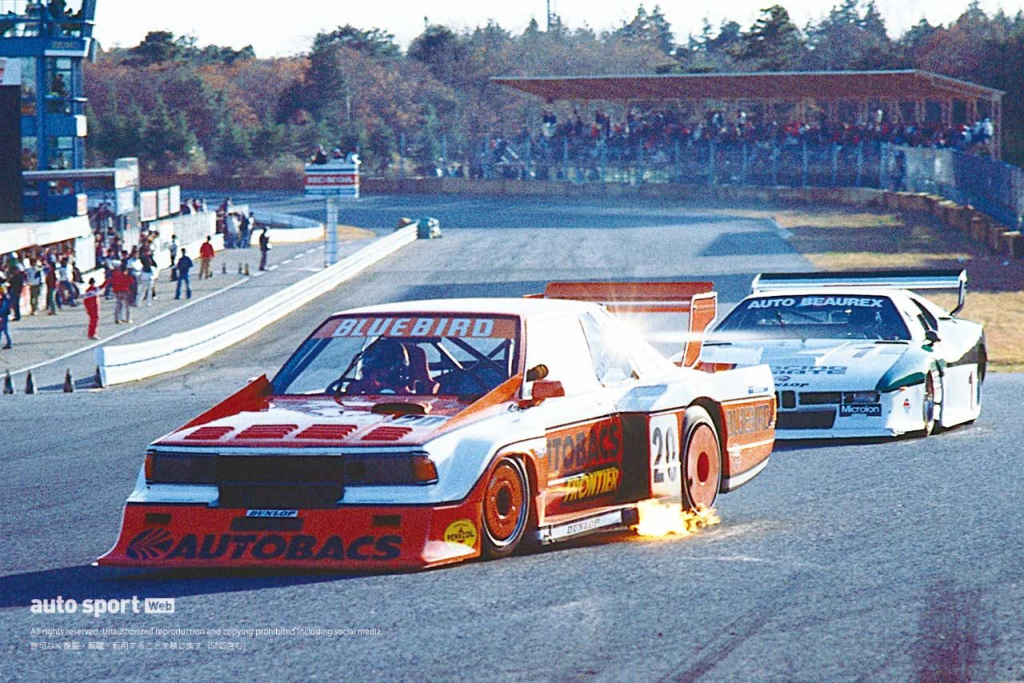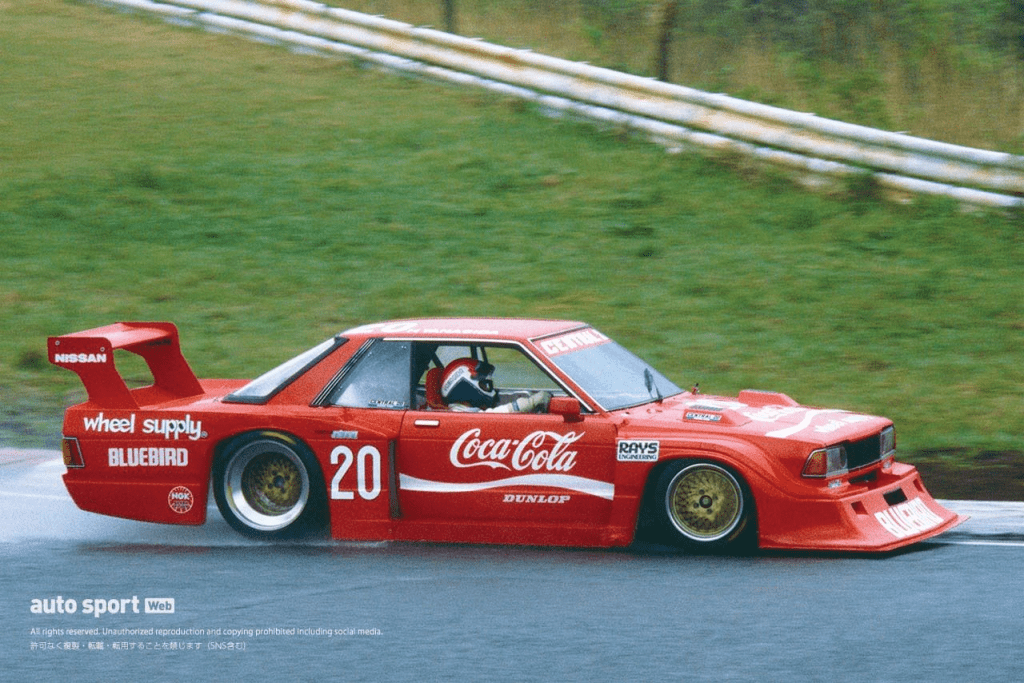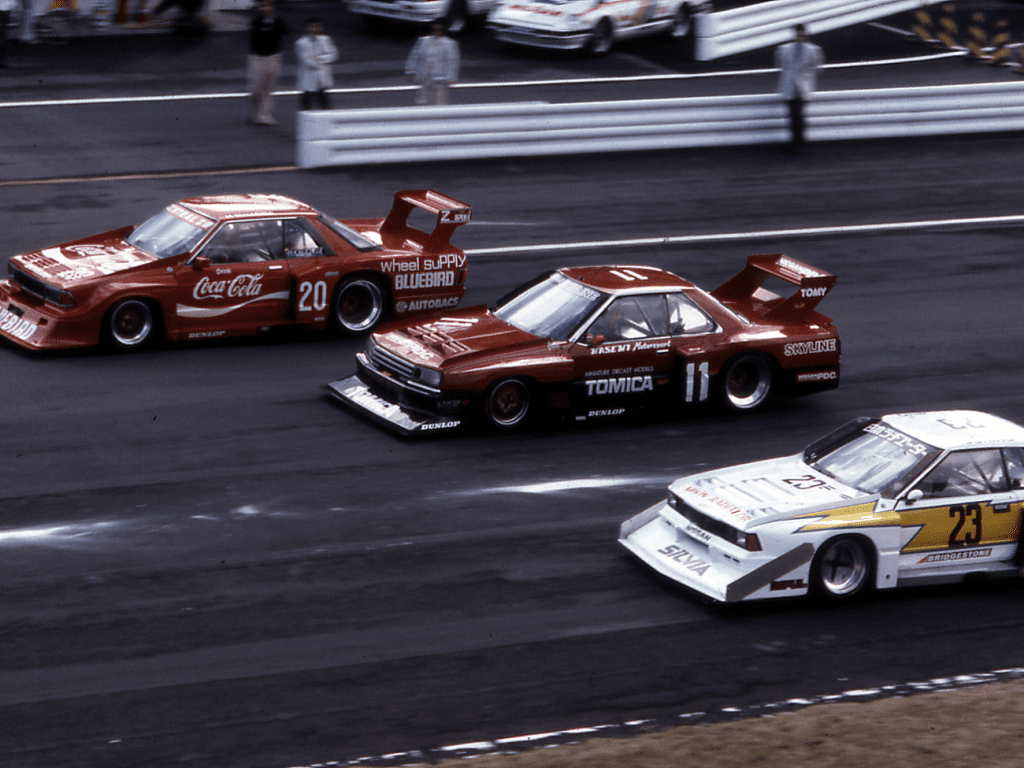 Their designs made a lasting impression on young car enthusiasts and bosozoku. Initially, mods were basic like stickers, "works" over fenders, racing numbers (zekken), and large wheels with racing slicks. There is also a rumor that takeyari mufflers (bamboo like exhaust that points upwards) were inspired by an exhaust tip similar to it that was added to the race cars while they were in the paddock. (I haven't been able to find any evidence to this claim yet…) By 1982 the parking lot was full of modified cars. They would speed around the parking lot, revving their motors and circling around in the dirt. . More people started to visit FISCO for the parking lot, rather than the races.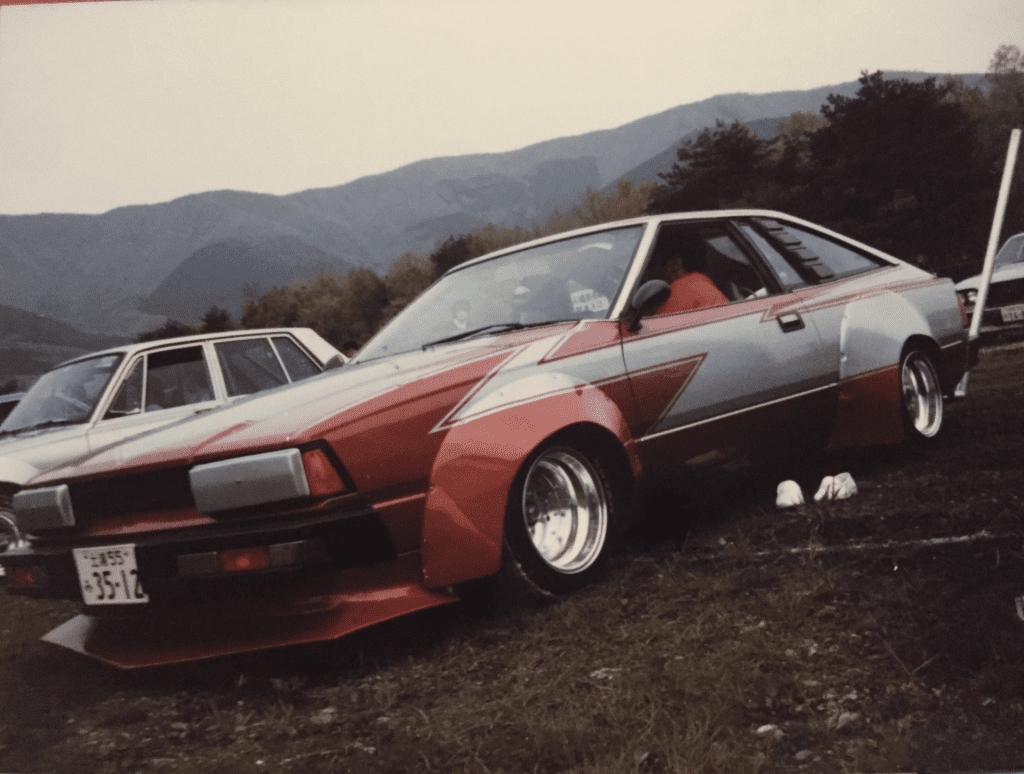 The roads were packed with cars near the track and became a nuisance to the surrounding neighborhoods. In the early 1980s, Gotemba Youth Conference Center petitioned to have the speedway destroyed because of the affect it had on the surrounding area. It was so bad that later Fuji GC posters and tickets were labeled with "illegal modified cars not allowed."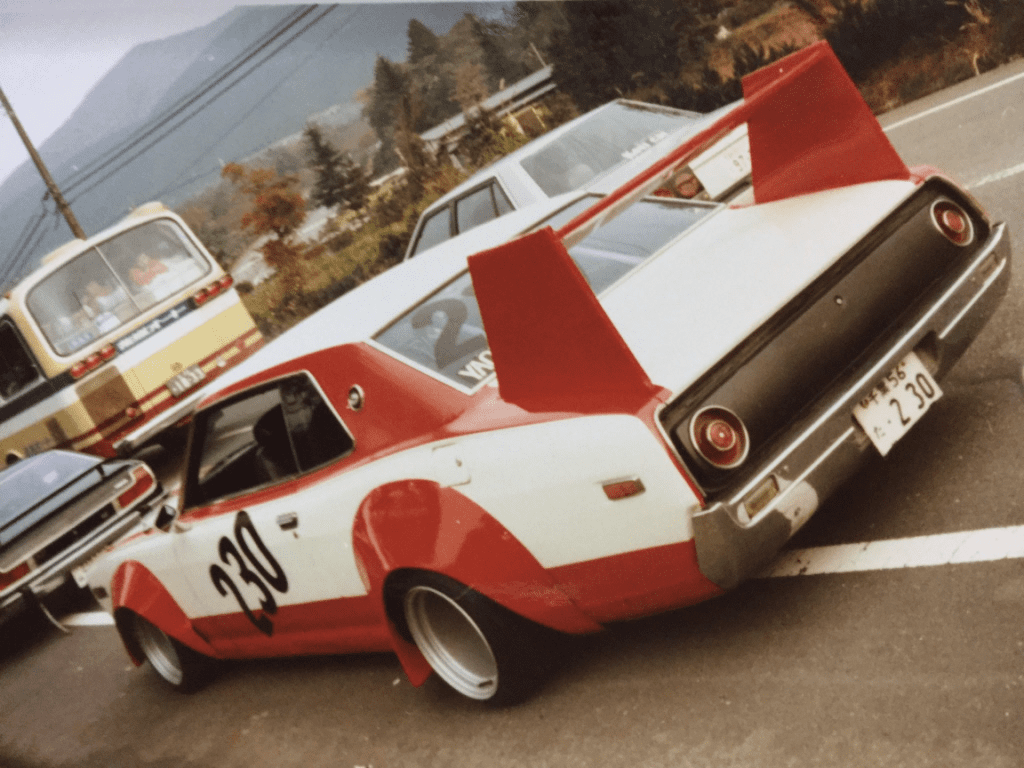 By 1982-1983, FISCO made it that no modified cars could enter Fuji Speedway, they were forced to park in P18. Chin-spoilers, rear spoilers and works flares started being popular. The aero was looking more like the race cars they were imitating. People started using overfenders from different cars. The Holiday Auto mook classifies the 1979-1983 styling as the second generation of kaido racers.
Around the years of 1984-1985, people who showed up for the GC were being turned away. The city was full of cars that had no where to go, so they ended up in parking lots of family restaurants. The term "Chibaragi" was coined, which entailed having a deppa, or long front spoiler, and a takeyari muffler. Cars were being heavily modified, like colors and custom metal work. People were trying to differentiate themselves by going over the top. The Holiday Auto mook classifies the 1983-1984 styling as the third generation of kaido racers.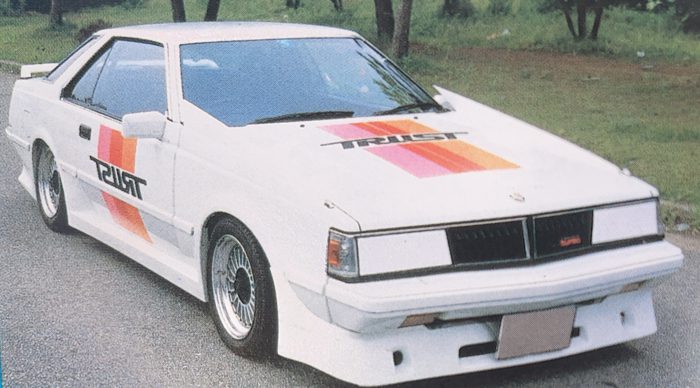 During 1986, glimpses of haiso styling would be seen. Some cars would be painted white with 3 pastel colored stripes on the doors. Andre Courrèges and Honda teamed up and built a scooter targeted at women riders. This color scheme of pastel pinks and blues along with the AC logo would also be another popular theme for cars, dubbed "Courrèges Specification."
In 1987, popular team names included the names "Works" and "Racing", despite not being actual racing teams. Cutting up cars became popular, like open tops and other custom metal work like vents.
By 1988, GX71 Mark II, Cresta and Chaser started to be cheap enough to buy and modify. This is the era of the Haiso Car Boom, which lead to more people running aero wheels, Hiro body kits, and white cars. Cutting cars up was less popular, while putting polka dots on cars was. They started modifying the interiors with high end parts and sound systems to make it more luxurious. Quality pant jobs and the attention to detail showed in these cars.
In 1989, the Fuji Grand Campion Race came to an end. But that didnt stop people from meeting. Events like "First Sunrise Runaway" (Hatsuhinode bōsō / 初日の出暴走) where people would gather for the New Year at Parking Areas off the highway.
Grachan Style Guidelines:
Cars from the 1970 to early 80s
Zekken / Numbers, but not required
Wheels
Slightly lowered, but not like todays standards
Works fender flares, front spoilers, and rear wings optional. Most of the aero was hand made as aero companies didnt exist yet
Takeyari
Deppa
Silhouette style fenders
Popular Bases
NISSAN
S30 Fairlady Z
S130 Fairlady Z
Z31 Fairlady Z
330 Cedric
230 Gloria
230 Cedric
330 Gloria
430 Gloria
430 Cedric
F30 Leopard
F31 Leopard
C30 Laurel
C130 Laurel
C230 Laurel
C10 skyline
C110 skyline
C210 skyline
R30 skyline
S110 Silvia
S110 Gazelle
810 Bluebird
910 Bluebird
710 Violet
E10 cherry
TOYOTA
Z10 Soarer
S6-12 Crown
A2/30 Celica
A40/50 Celica
A60 Celica XX
X3/40 Mark II
X50 / 60 Mark II
X70 Mark II
X30 / 40 Chaser
X50 / 60 Cresta
GX51 Cresta
X70 Cresta
Carina
TE37/51/55 Corolla Levin
E7 Corolla
KP4/5 Starlet
P6 Starlet
MAZDA
Cosmo AP
Savannah RX-3
SA22C Savannah RX-7
SNA / SU2 / AS122 A Capella
SSA Familia
FA4 Familia
BD Familia
MITSUBISHI
A182 183 187A Stallion ・
A12 / A13 Galant
Popular Wheels
SSR MK1
SSR MK2
SSR MK3
Techno Phantom

Popular Accessories
Exterior Aero
Works fender (RX-3, etc)

Popular brands associated
Sponsors found on racing cars: Lark, Bridgestone, Agip, Cabin, Coca-Cola, Dunlop
Sources: Young Auto 2010, 21世紀の街道レーサー THE ALBUM, Fuji GC Wikipedia.JP, Fuji GC 1971