Once I finally landed in Japan I was hit up by Sandra of Checkpoint Japan to come on out for the monthly Auto Produce Bellezza meeting. So I hopped a train and headed north. John, Jyles and Tom picked me up at the train station and we went to Moriya PA to meet up. Once we arrive, we were greeted by some of the best early style kaido racers.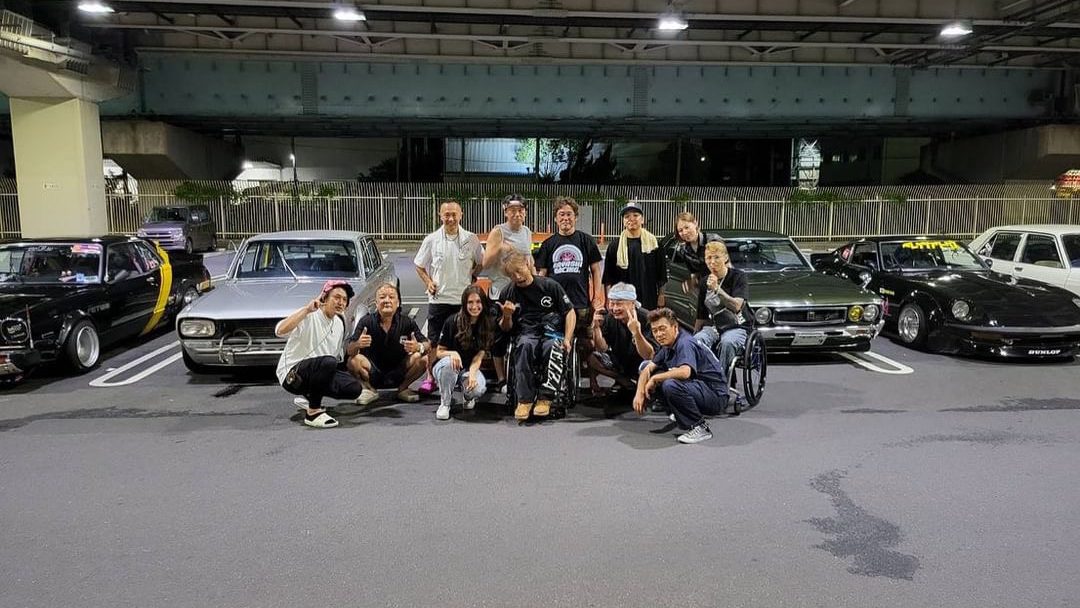 It had been a few years since I last visited Japan and I wanted to make a point to rent a car and drive out of my way to visit shops. Unknowingly at the time of visiting, I had previously purchased tires for my s30z build from Bellezza off of Yahoo Auctions. Since I had just met the owner at this meeting, my friends and I decided that we had to go visit his shop as well. Before we get into Auto Produce Bellezza, here is a little history about the owner.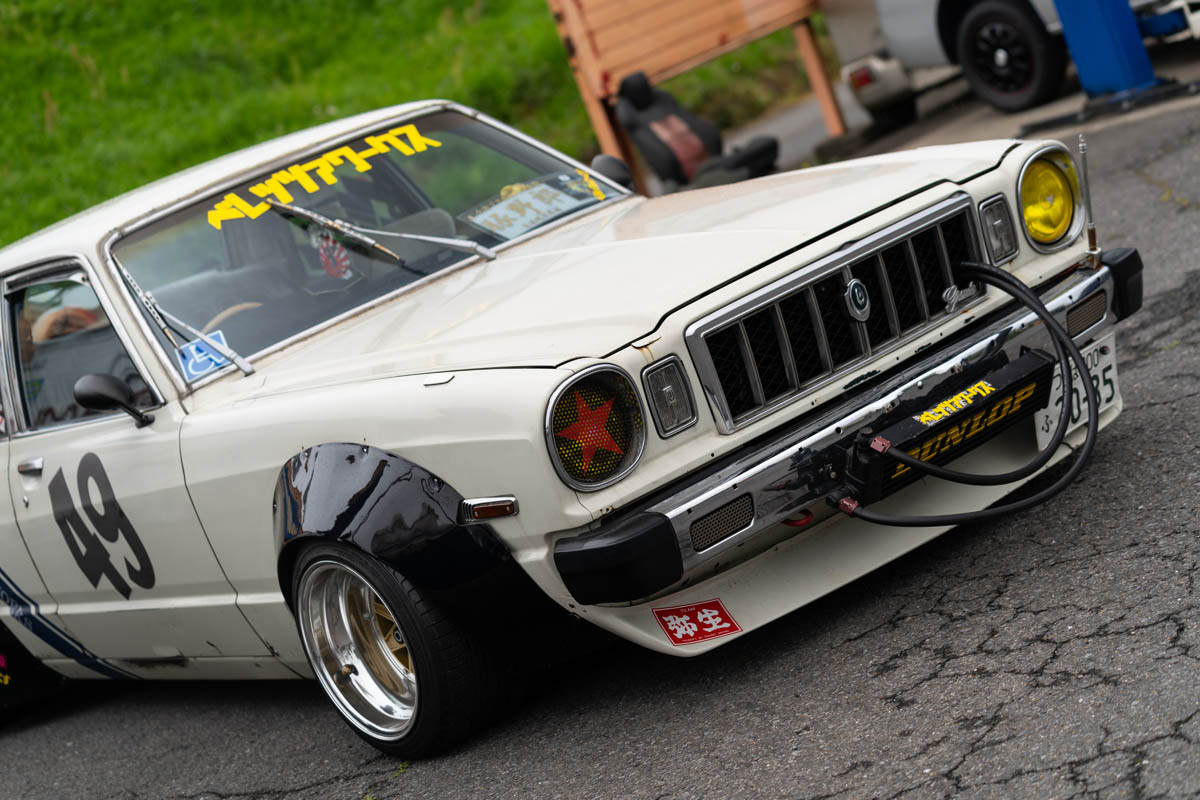 Naoya Yamaguchi has been into cars ever since he was a child. Once he turned 16 he got his motorcycle license and used to ride around with his friends. Back then, Joso city was known for old cars and bosozoku gangs. High school wasn't a good fit for Yamaguchi-san, so he decided to drop out and become an apprentice at a beauty salon in Tsukuba.
One day, at the age of 17, he was riding his CBX400F on the way to work and collided head on with a bus. He was rushed to the hospital and didn't have any memory of what happened aside from what was told to him. He was hospitalized for 9 months until being discharged and transferred to a rehabilitation center. He still couldn't feel his legs and the doctors said that his spinal cord had been damaged so bad he would no longer be able to walk.
One day while he was feeling overwhelmed with not being able to walk any more, his friend offered some positive advice. "There's no point worrying about it since you can't walk anymore. It's more important to think about what you can do from now on."
Yamaguchi-san tried finding new interests that he could do with his wheelchair, such as sports, however none of these stuck. Then he realized he might be able to enjoy cars with a wheelchair. At the time he wanted an older car with a manual, but adaptive equipment wasn't advanced enough yet for it. He ended up getting an R31 Skyline since it was a new car at the time that could be fitted for him. Yamaguchi-san also started a new job at a national tire chain as a salesperson.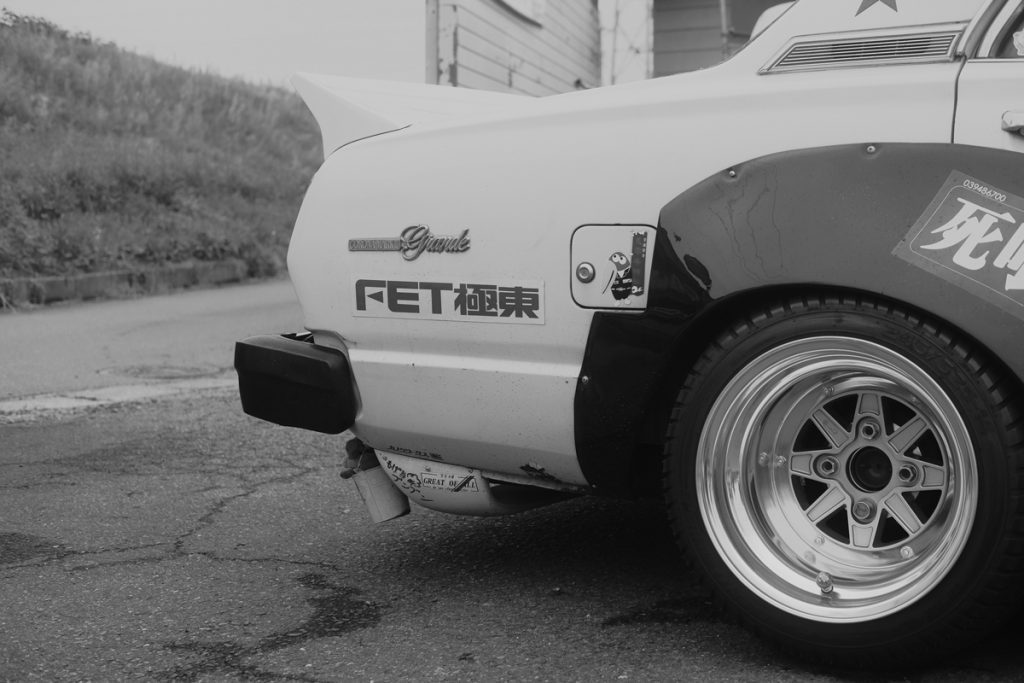 At the age of 27 (1996) Yamaguchi decided to quit his job and start selling tires and body kits out of a corner in his apartment as a mail order company. He had help with his friend to come up with the name of Bellezza which is Italian for "beauty." This was also during the big VIP boom of the 1990s. Sales were going good and he really liked the look of these cars with the large wheels and body kits, so he sold his car and purchased a 1990 Toyota Celsior (UCF10).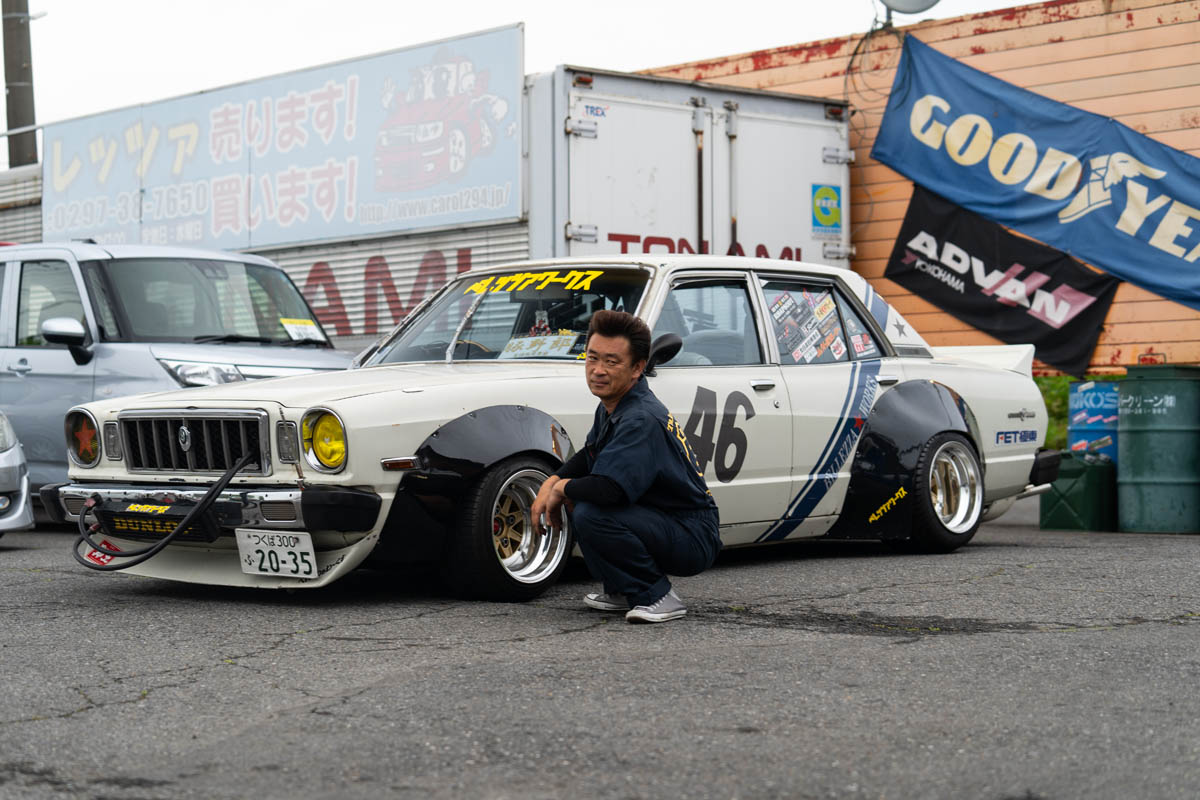 Bellezza then opened a storefront in Tsukuba City where people could get parts and tires installed. Aero parts became more popular so he decided to try making his own kit. He used his own Celsior and designed a kit, but didn't sell well. At the time people wanted body kits that made the car look lower than it was and his kit had a lot of ground clearance. He tried again and designed a new body kit and sales started to climb. There was a few problems of the mold of the body kit, where they could only make one kit a day and sales started to pile up.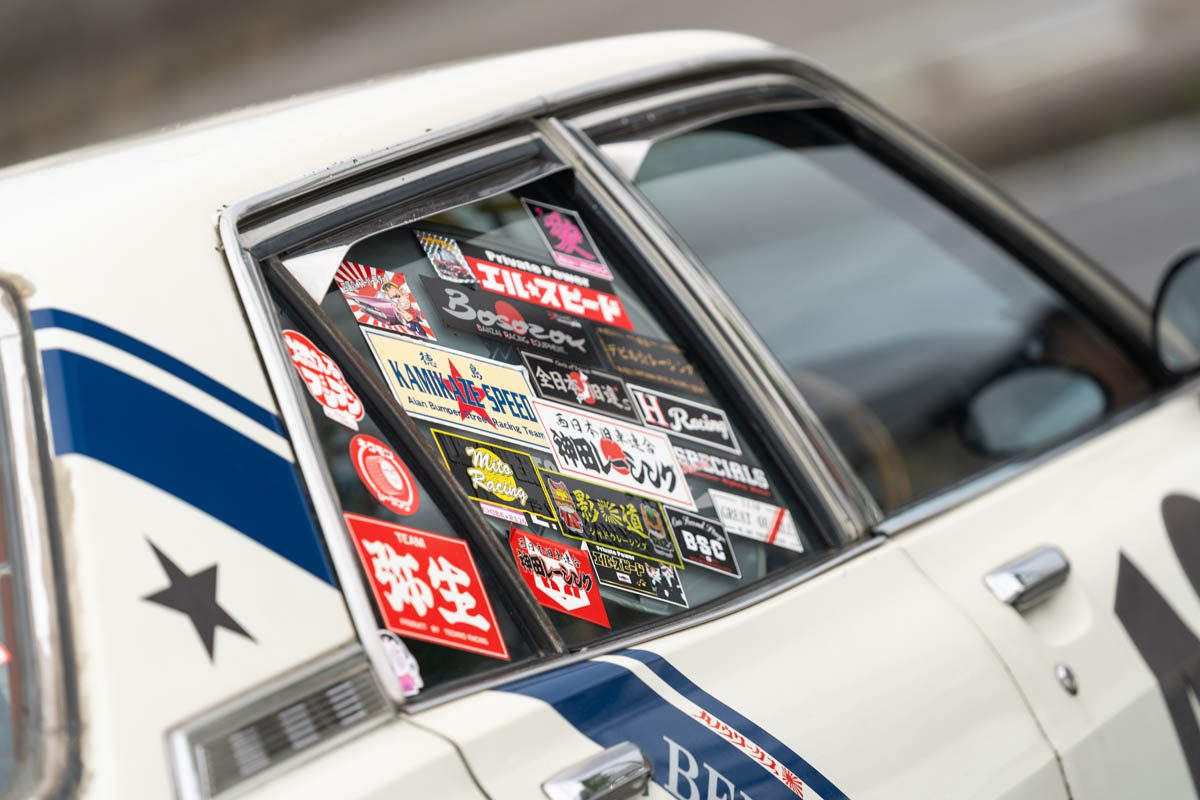 Sales kept climbing so he looked to expand out into the UFC20 Celsior. This aero kit started selling like crazy, so he invested in more demo cars like the Y32 Cedric and Gloria, Y32 Cima, S140 Aristo, and the S140 Crown Majesta.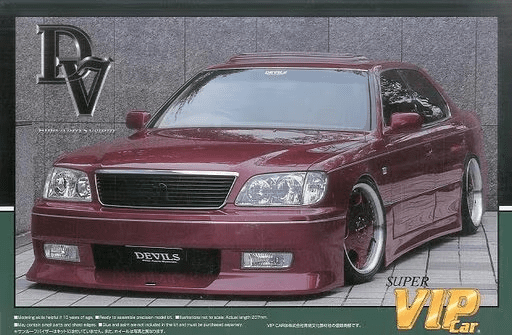 While things seemed good at the time, the peak of the VIP era was about to come to an end. Sales started to decline, but he kept a positive attitude thinking it would bounce back. Around the fourth year of Bellezza, VIP aero parts were difficult to sell. He amassed two homes worth of debt. It was time for a restructure.
This is where the new Bellezza was started. A new focus on being a community based tire and wheel shop.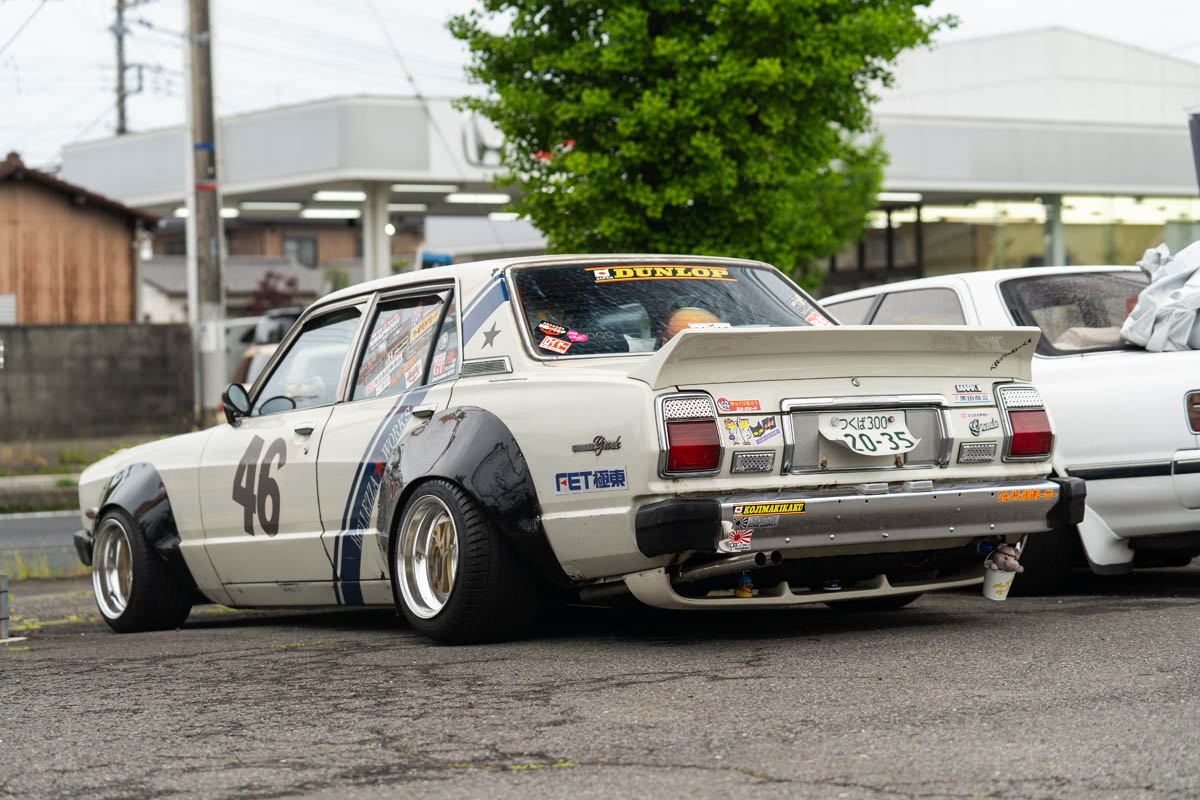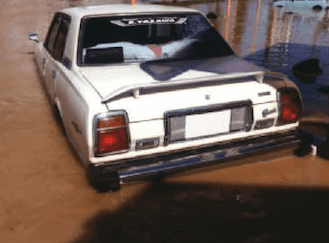 A few years later at the age of 37 he became enamored by a customer's 1978 Toyota Corona Mark II (MX41 aka butame) and told him to let him know when he wanted to sell it. After a while he finally got that call. Initially the gas tank had some issues, so the car was parked. Once the vehicle inspection expired on his Z32 Fairlady Z it was time to bring the butame out of slumber.
The shop moved to a new location in Joso City in 2014 and was on his way to paying off the debt. Everything started turning around with the new direction of Bellezza. That was until a flood in 2015 put his cars and all of his parts underwater.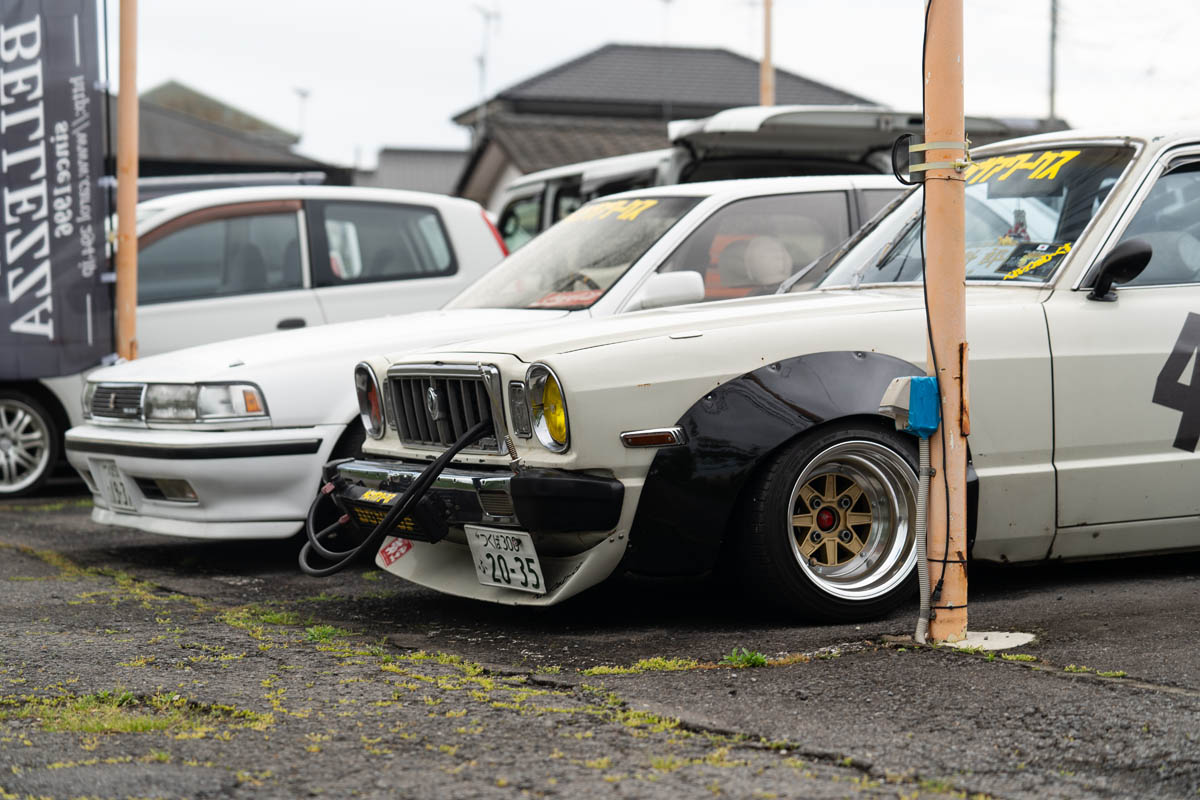 His butame went under restoration after the flood and slowly turned into what it looks like today. It has savanna works fenders installed giving it a wide profile for the 14x10J and 14x12J SSR Mark III wheels wrapped in 225/40 and 245/525 tires. The oil cooler mounted to the front is from a Mazda RX-7 FC3S with hoses routed inside the car for an aggressive look. There is also Nissan Laurel C130 marker lights, chin spoiler in the front and a slit spoiler in the rear. The interior is fairly simple with the wood grain steering wheel and lots of stickers. The real interesting feature is the controls that allows him to drive it.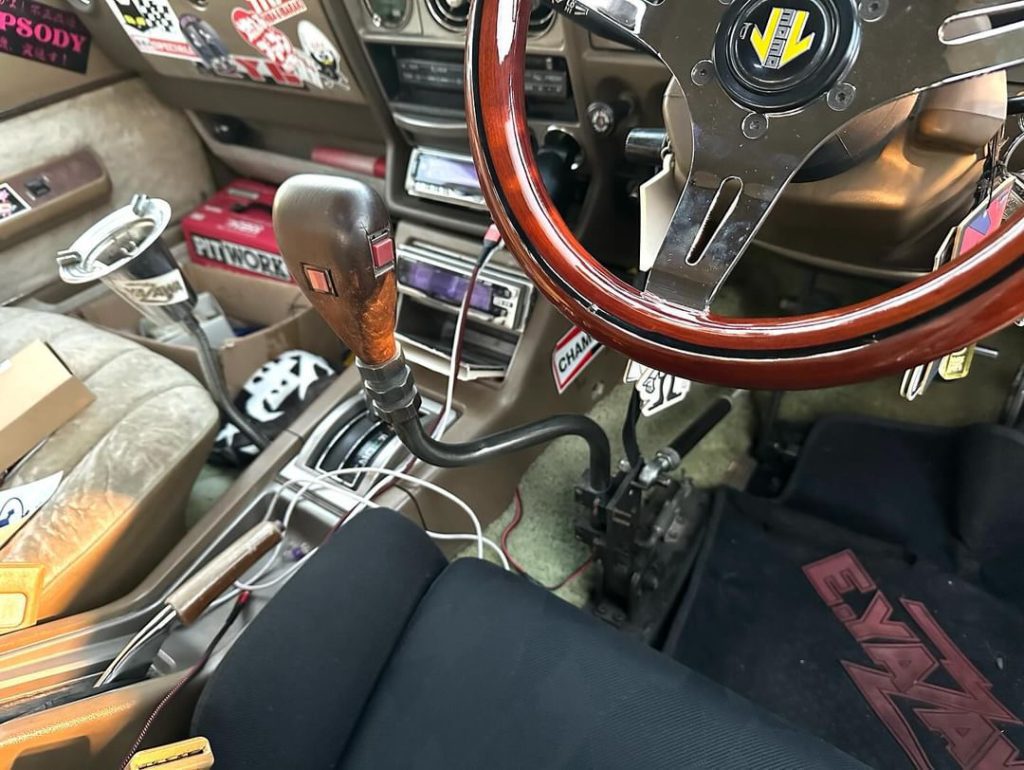 These controls adapt the gas pedal to a forward press of the lever, while pulling the lever back applies the brakes.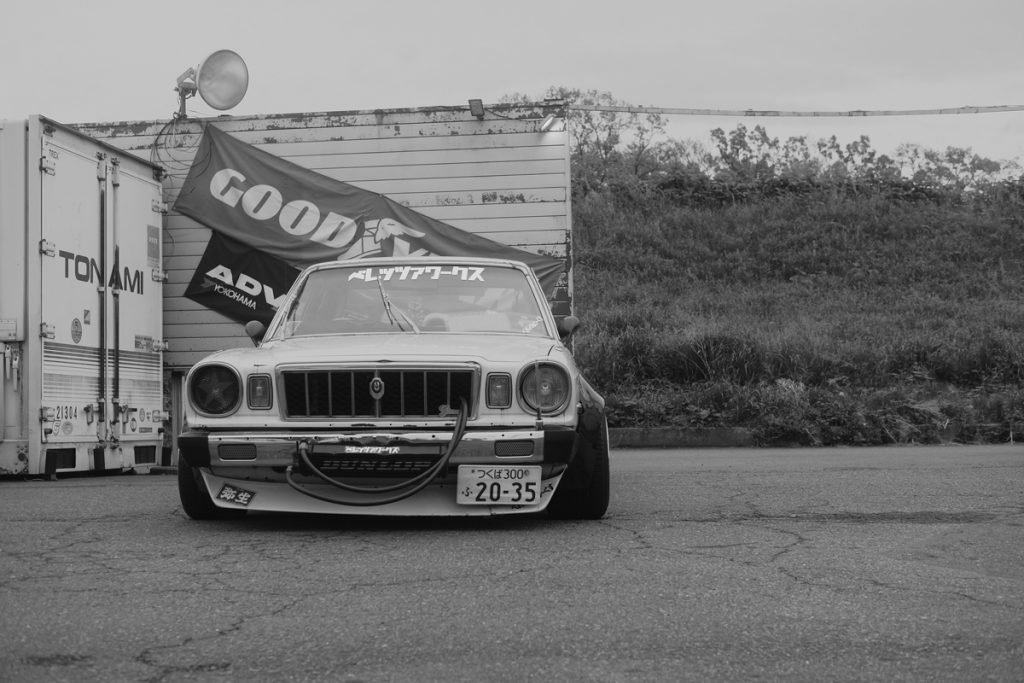 Despite all these hardships, Yamaguchi-san has kept a positive outlook on life. His shop is now successful and also one of the few physical shops offering parts for kaido racers. He also is into Suzuki Jimnys and offers parts available for them, like his custom rear spoiler. Yamaguchi-san also helps out with the local community with donation drives and speaking at the local schools.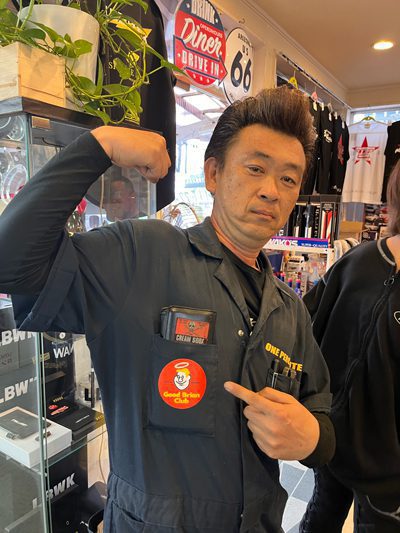 His staff consists of a few workers like Kenichiro Kuroda (黒田憲一郎) who helps a lot with working on cars and installing wheels. Yamaguchi and Kuroda also have a lot of fun at work and are constantly joking around, which is often seen on his Instagram posts. Hina (ひな) also helps out with customers and shop items. She guided us around the shop while we visited, even helping us pick t-shirts and other Bellezza merch.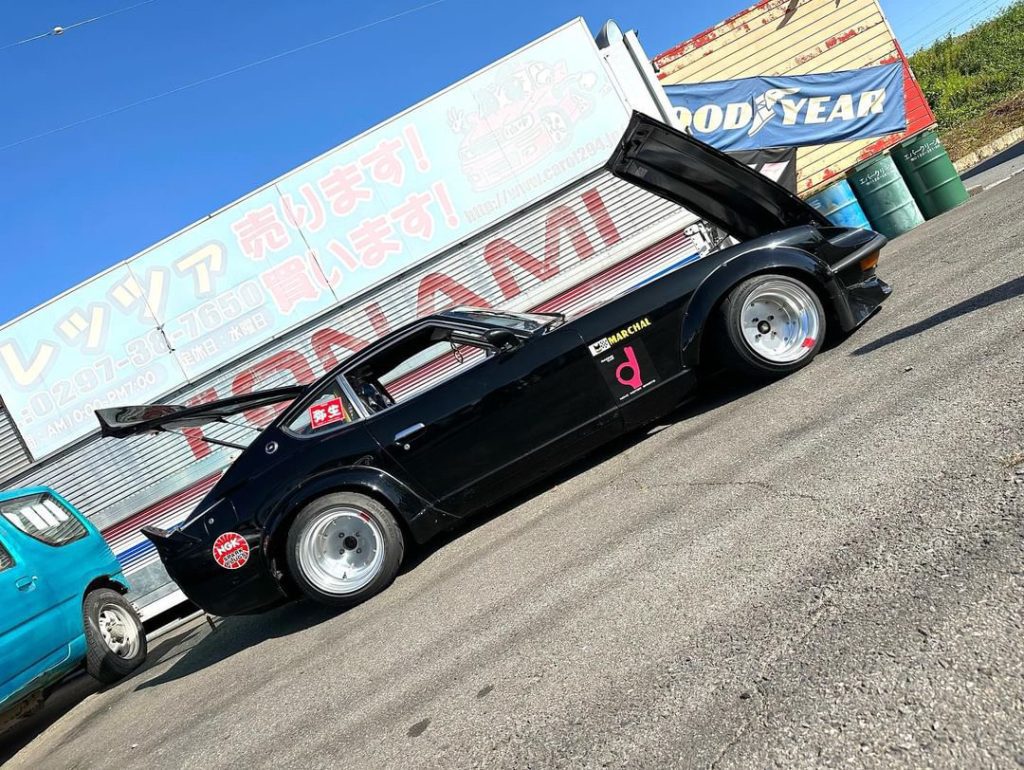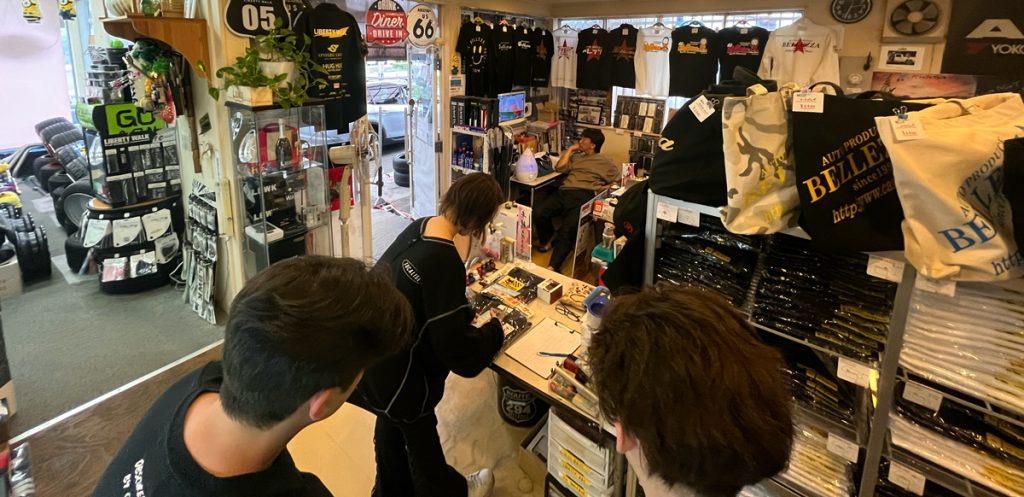 The storefront is loaded with merchandise. The big wheel collection has a lot of the new Colin Project re-release wheels along with some of the new re-release of SSR wheels. Wide tires from Liberty Walk are also here, along with lots of other Liberty Walk merch. Aero parts like slit spoilers sitting on shelfs waiting to be installed. Period correct stickers and air fresheners are available as well. Not to mention all of the Bellezza branded merch and stickers.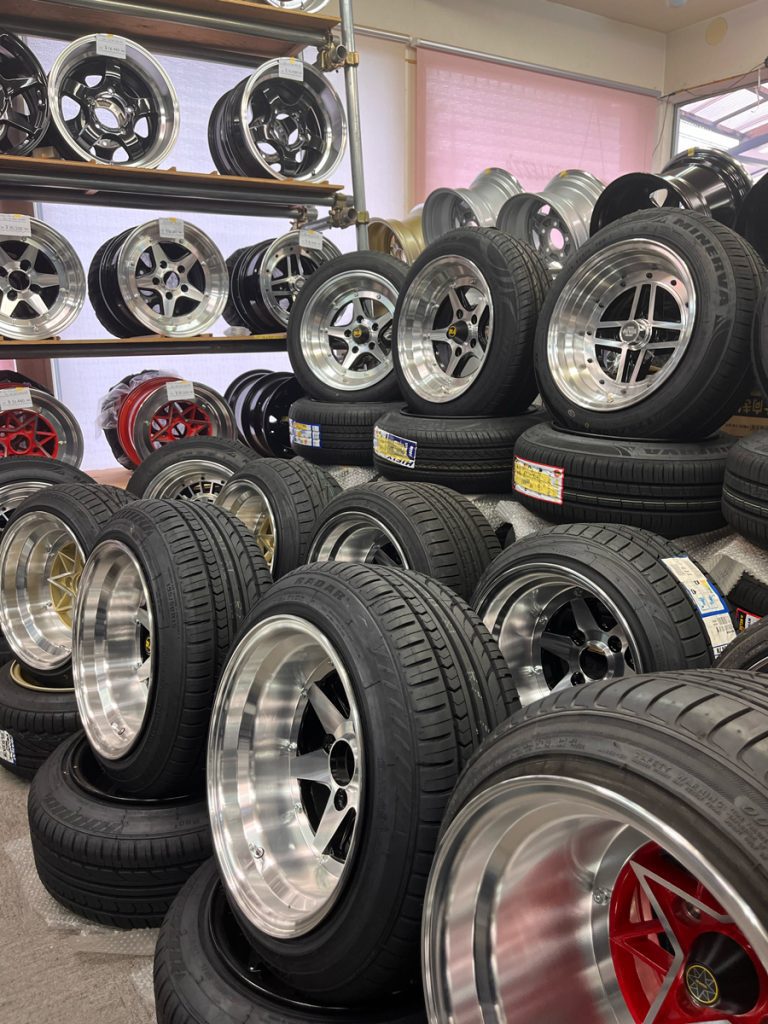 When visiting car shops like this in Japan, it is best to know if you need to schedule a walk in, if visitors are ok and if they are ok with foreigners visiting. Bellezza has been very accommodating when it comes to guests. We didn't give him a heads up and he was happy with our arrival. But keep in mind to not overstay your welcome, they are still a business with customers. Their location is pretty far outside of Tokyo and it would be best to visit by car.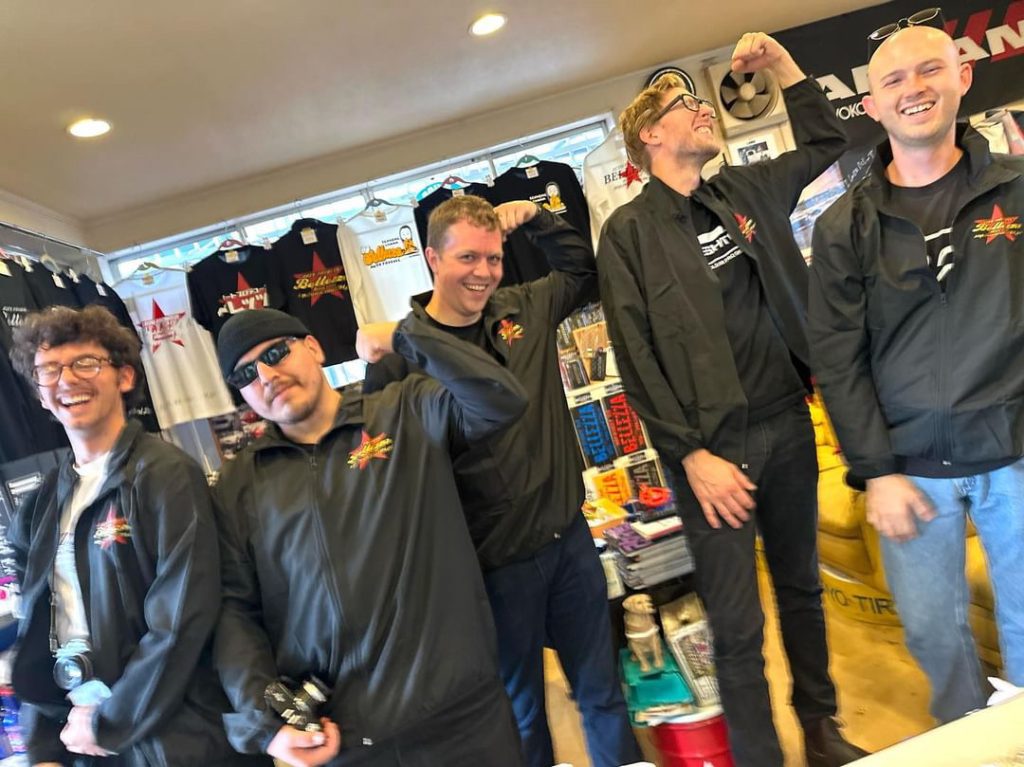 Bellezza recently started accepting sales from outside of Japan over his Instagram account for those that can't make it to the shop. Payment can be done with PayPal and international shipping will vary based off size and weight. While he knows a little English, he might use a translation app to communicate with you.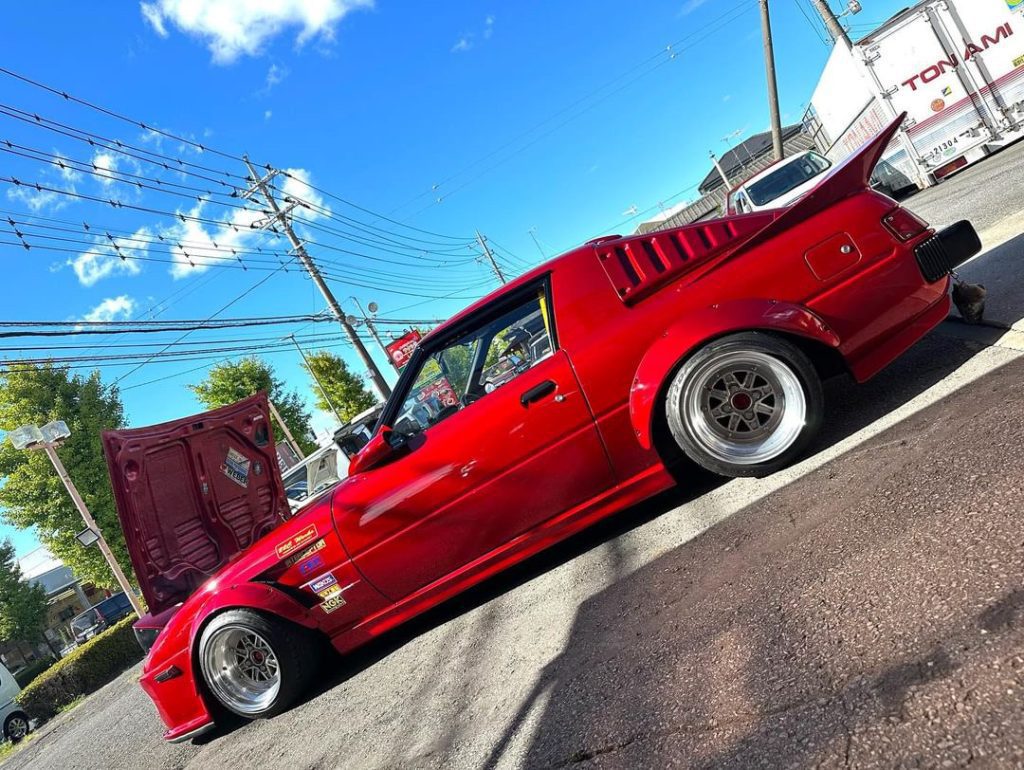 Being closely associated with the kaido racer community, he often has lots of amazing cars stopping in to support or buy parts.
What is your name?
Naoya Yamaguchi (山口直也)
When did you first get into cars?
18 years old
When did you first get into kaido racers?
Around elementary school
What are some of the cars you have owned?
Z32, Butame, Celsior, Jimny
What is your favorite type of music?
Rock n' Roll
Who are some of your favorite musicians / singers?
Eikichi Yazawa (矢沢 永吉)
What was your first kaido racer?
Butame
What do you think of foreigners building kaido racers?
I think it's great.
Is there any advice you give to foreigners building kaido racers?
You have good taste. Keep up the good work.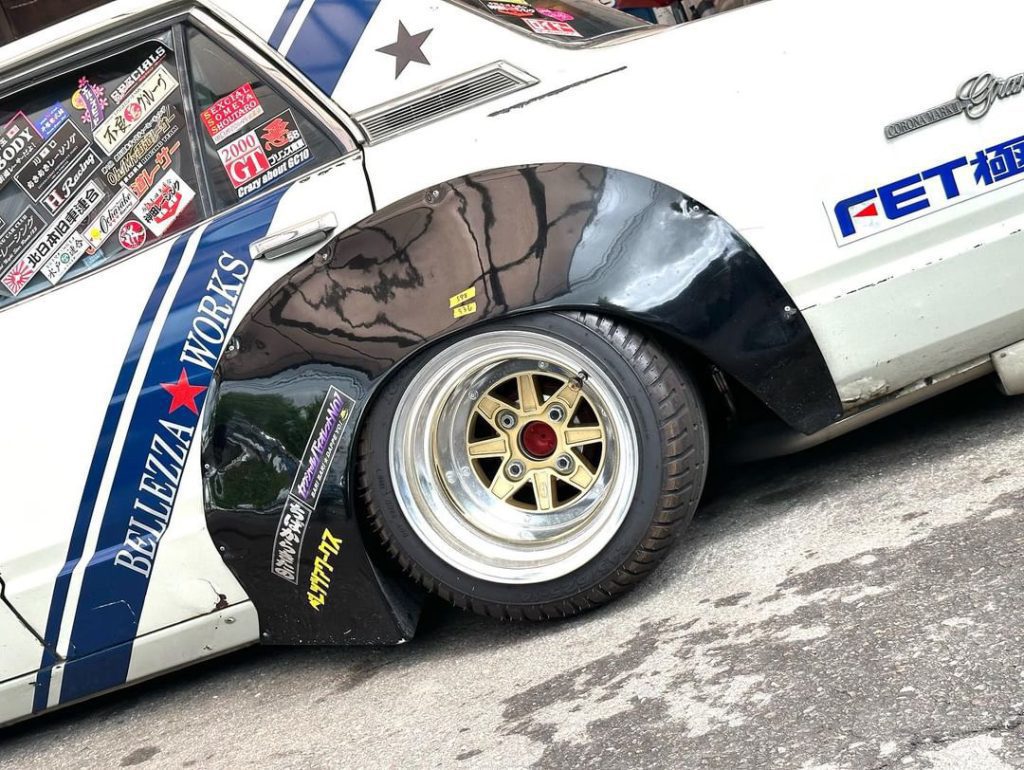 You can follow Yamaguchi-san's fun days at work on all of his social media profiles: Instagram, TikTok, X (Twitter)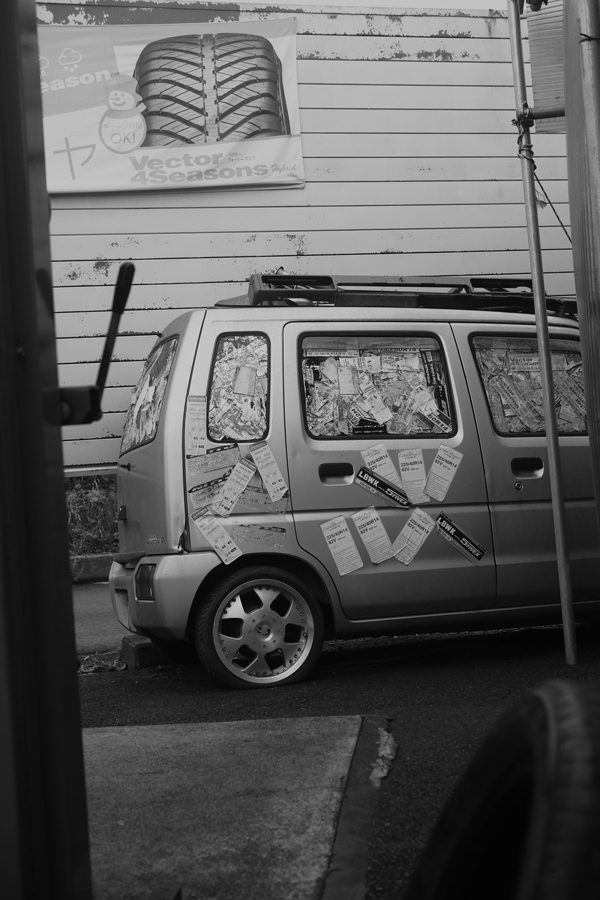 Source: Bellezza, G-Works Magazine 02-2022 and 03-2022, Photos of MX41 by numberthirteen and tadaakiiii