If you are planning on building a kaido racer, chances are you will probably need some sort of fiberglass parts to complete the look. Even simple cars can benefit from smaller fiberglass goodies like an ita panel or chin spoiler. More extreme builds will use multiple different types in creative ways.
Early kaido racers typically just had works over fenders. When the big aero boom happened in the mid to late '80 everyone was using aero. Specific aero was popular in certain areas of Japan along with at different points in time. Many of these examples are from an early 1990s Champ Road yearbook magazine.
Some of these fiberglass parts are now made for sale in the USA by Moonlight Runners.
Mazda RX-3 Savanna Works Over Fender
サバンナワークス オーバーフェンダー
One of the works fender flares from the time. "Works" teams are self-funded racing teams. These would be the fender flares they would use on the RX-3.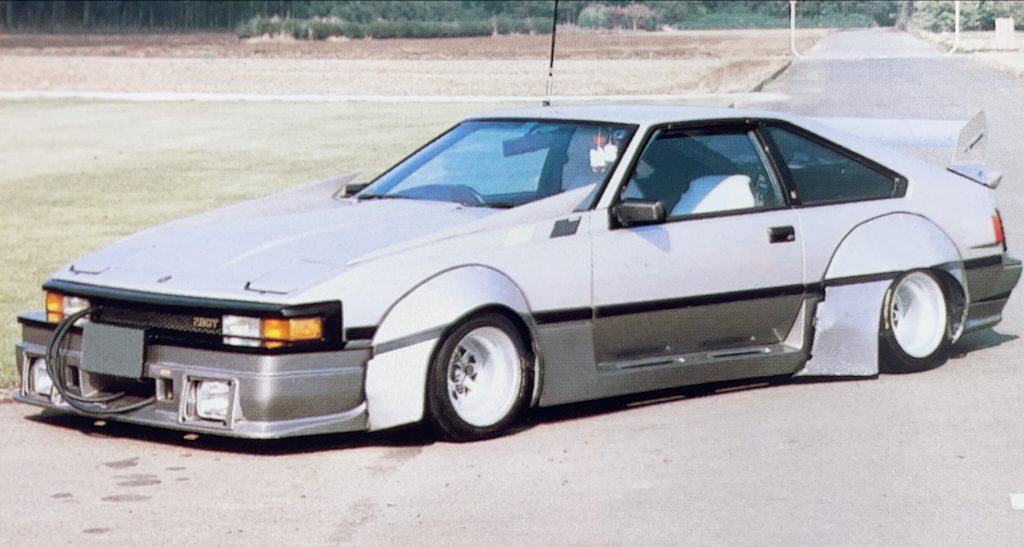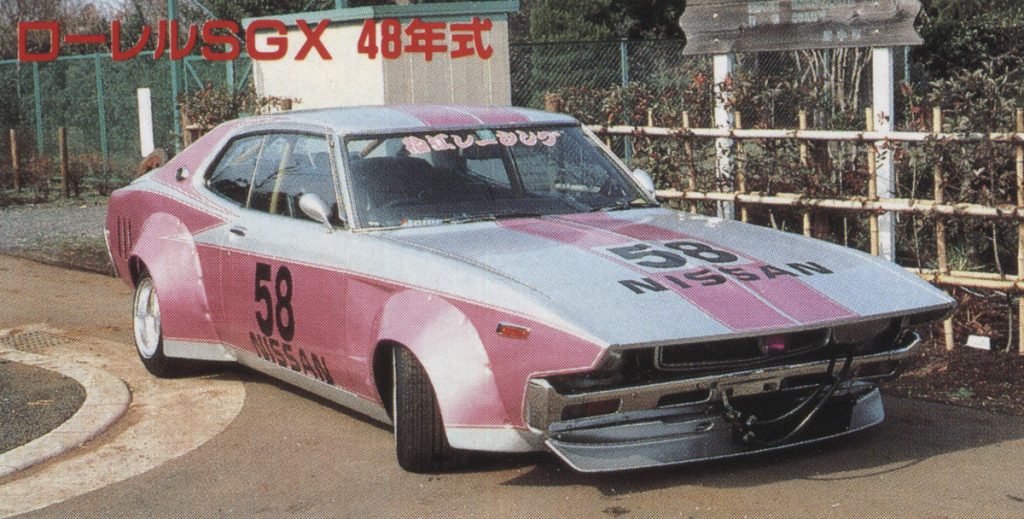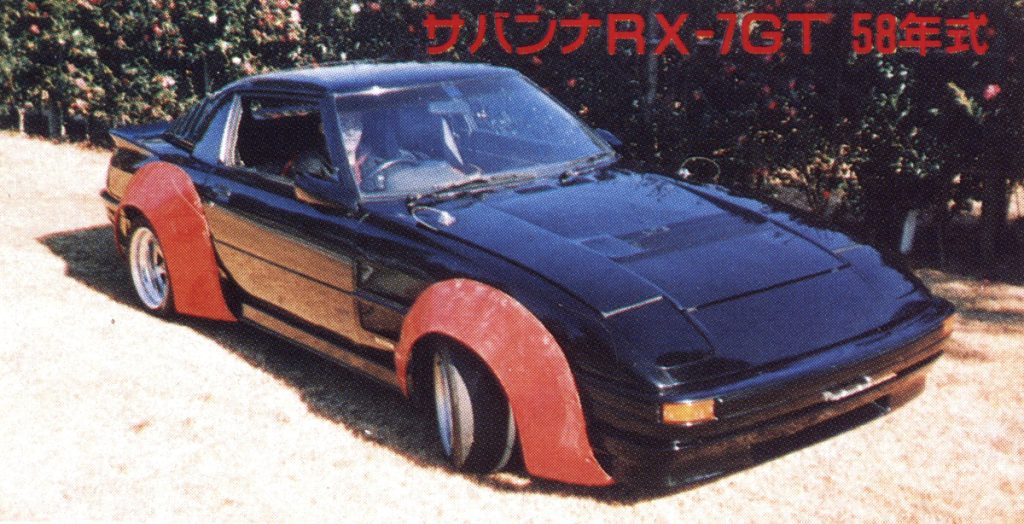 Nissan Fairlady Z S30 Works Over Fender
S30ワークスオーバーフェンダー
Like the RX-3, this is also another works flare used at the time. This is more popular to see on the actual S30s, but sometimes used on other bases.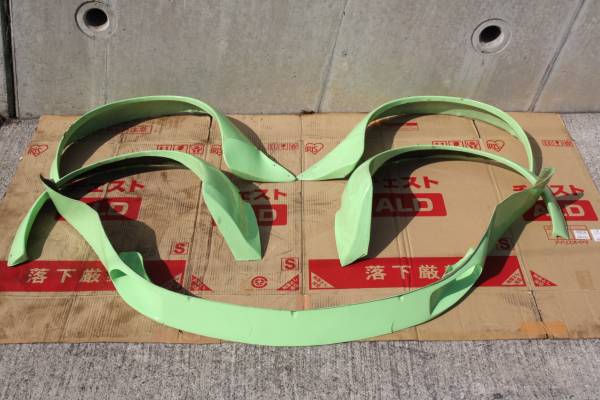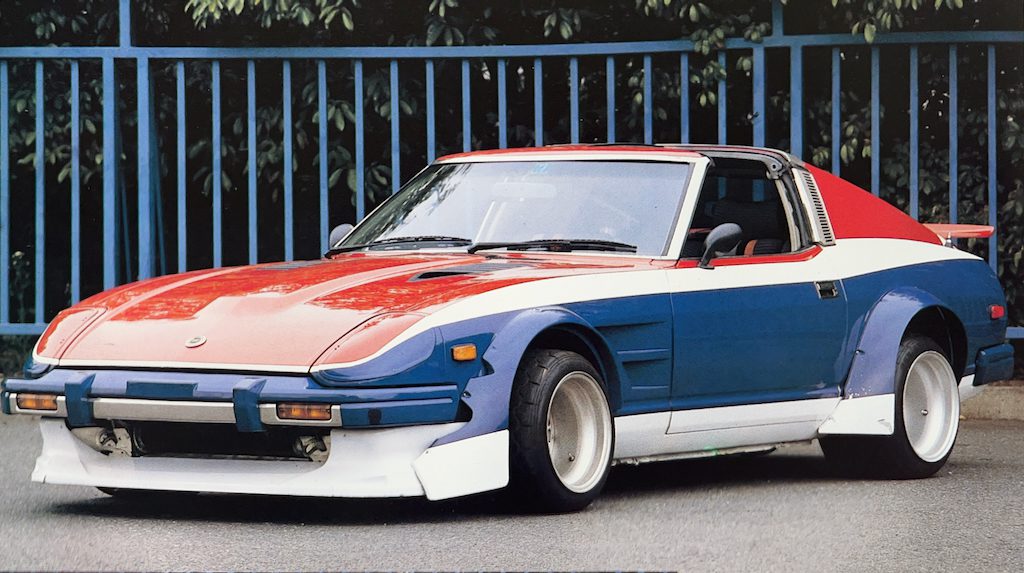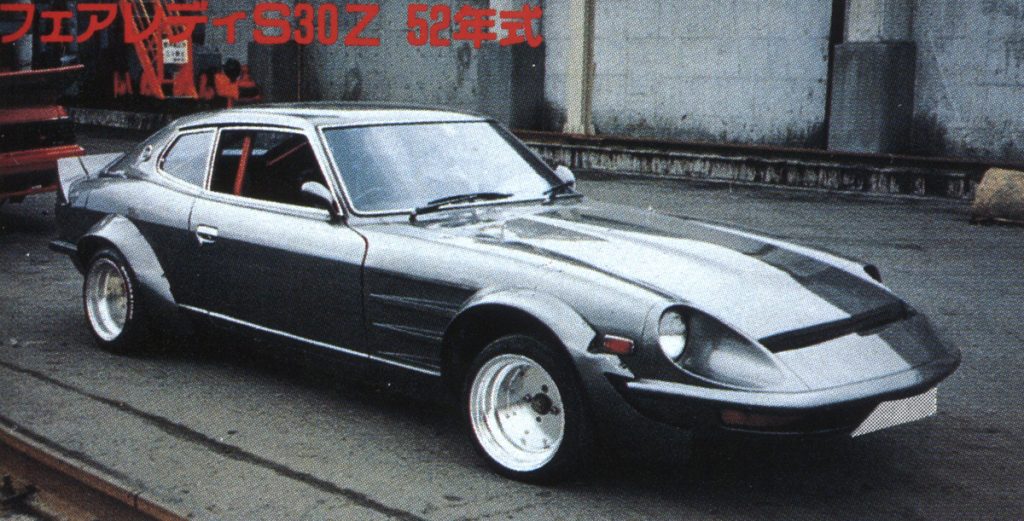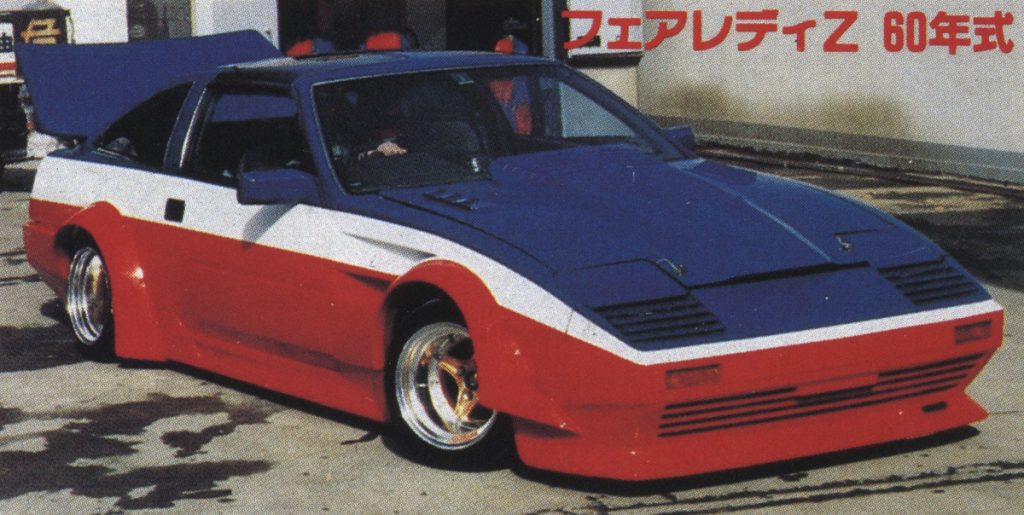 Toyota Celica LB "Daruma" Works Over Fender
LBワークス オーバーフェンダー
Like the Fairlady Z and Mazda RX-3, the Celica also had a works body kit made. While it looks very similar to the Savanna works, the LB works has a longer leading edge on the rear flares.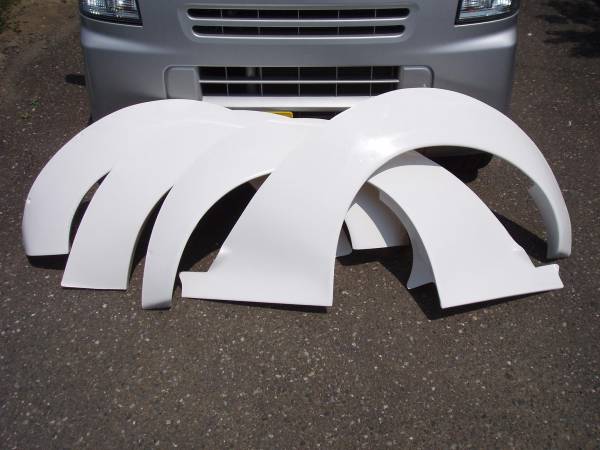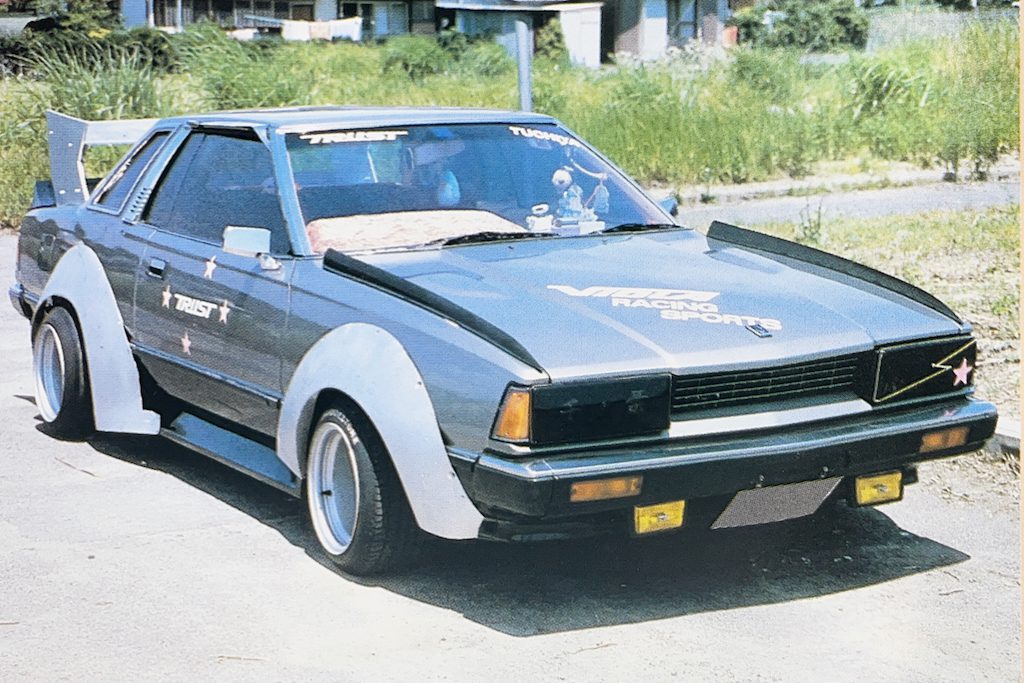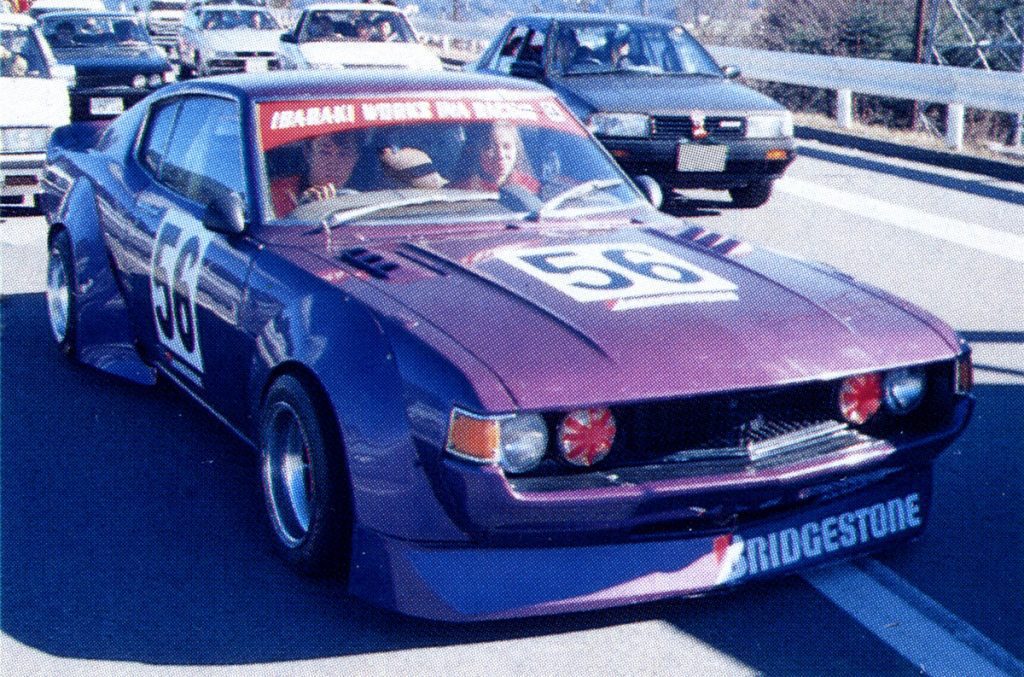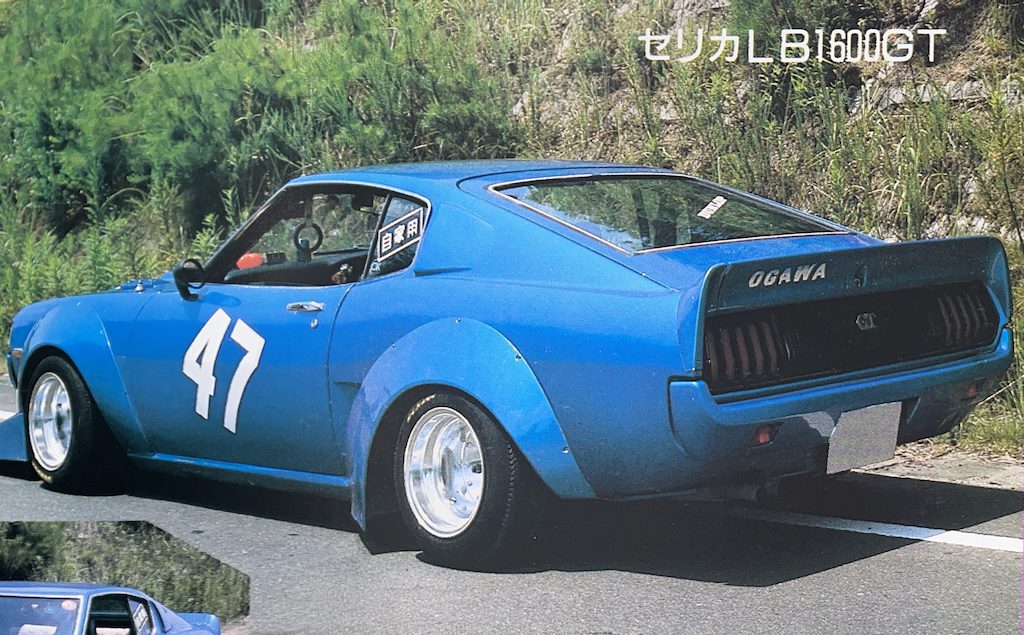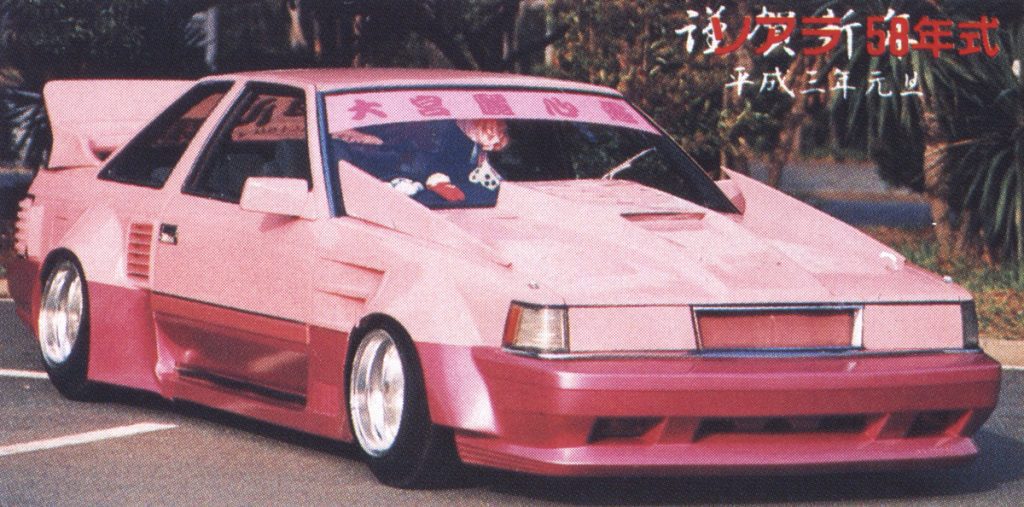 Nissan Skyline Hakosuka Works Over Fender
ハコスカワークスオーバーフェンダー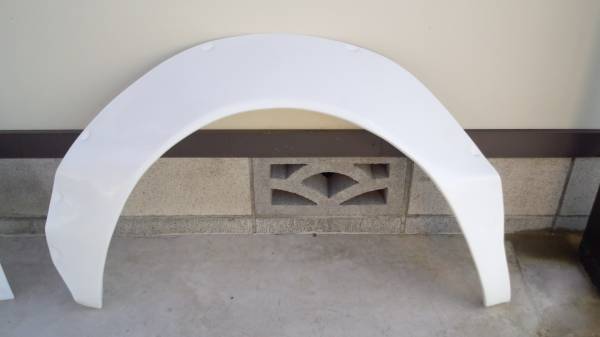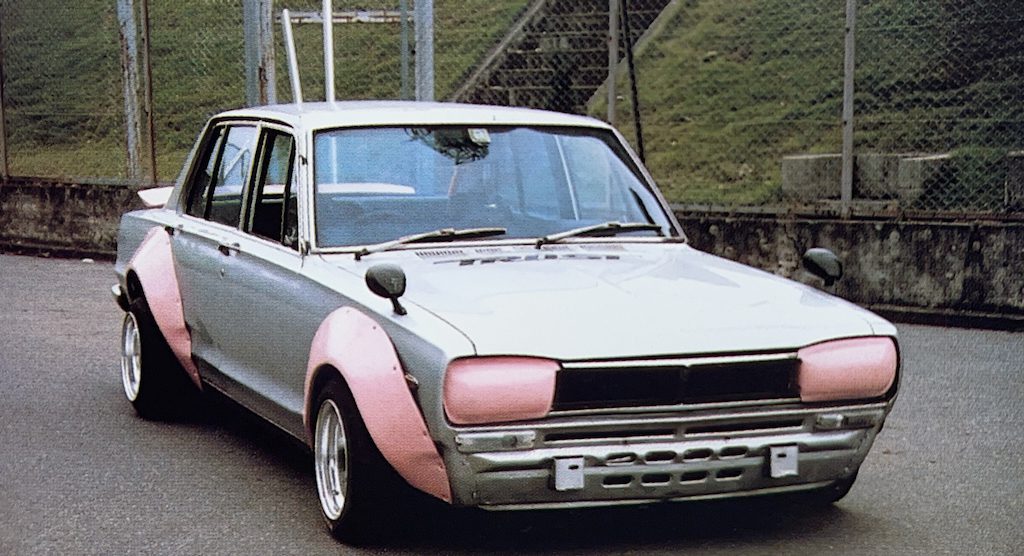 Toyota Starlet KP61 Works Over Fender
KP61 ワークスオーバーフェンダー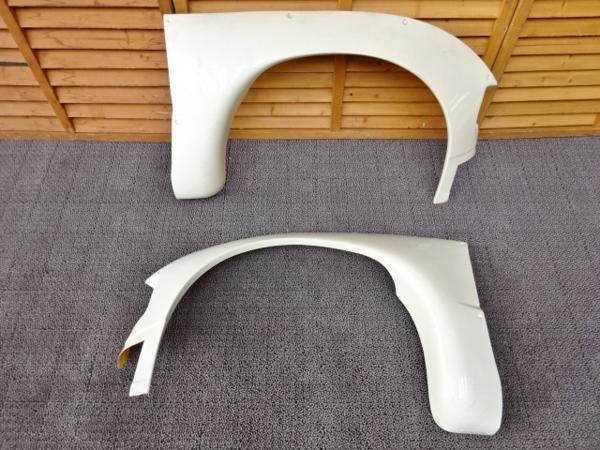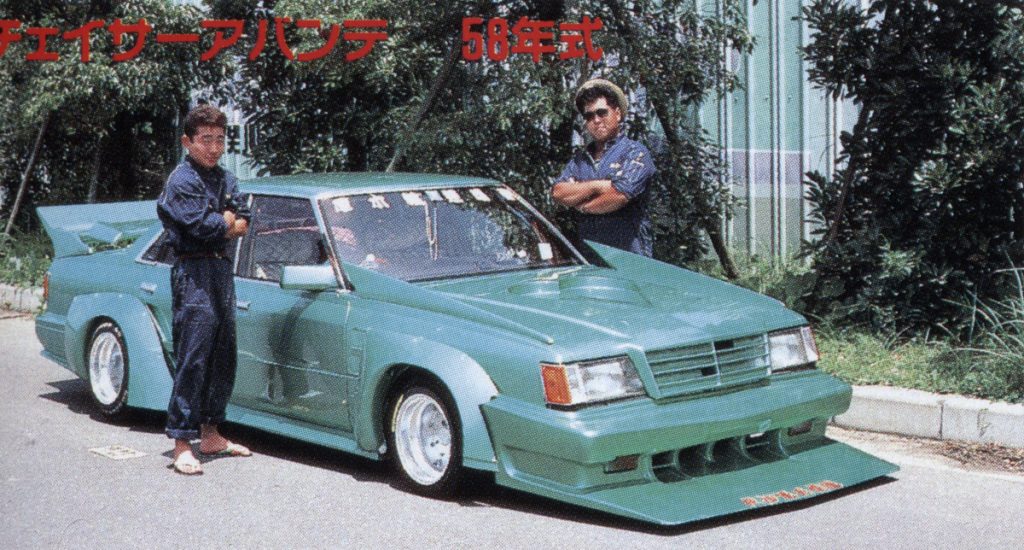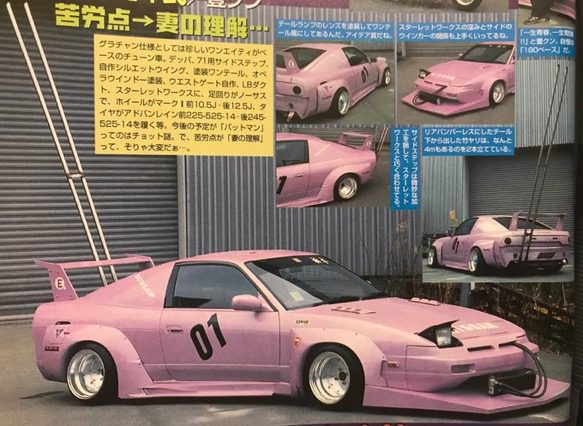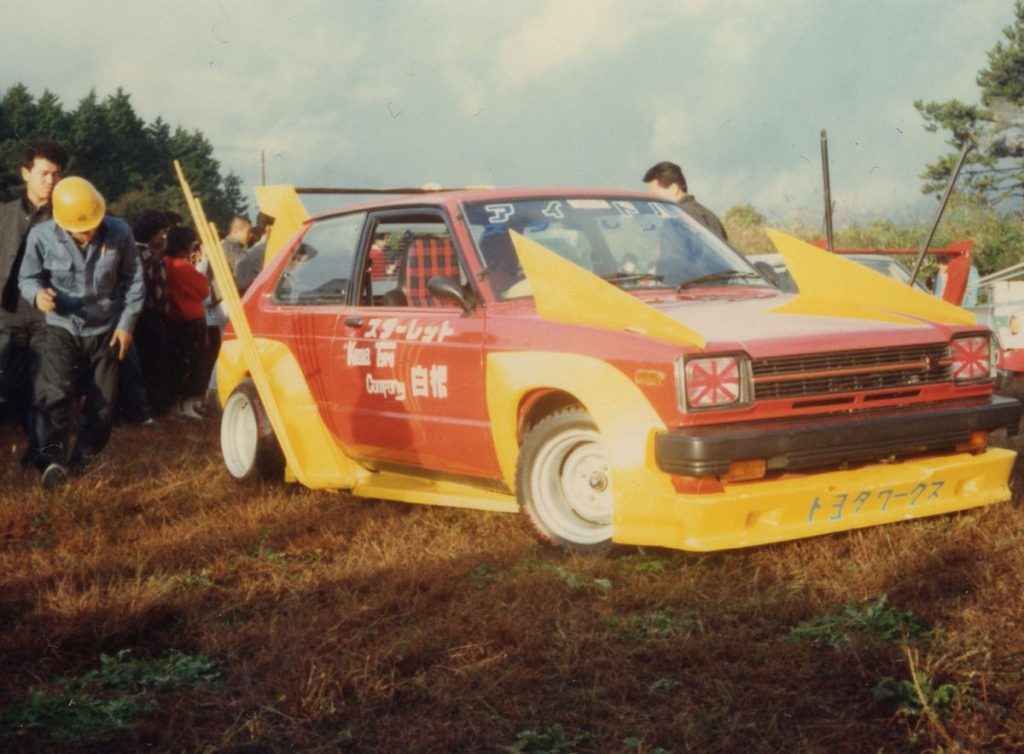 Toyota Starlet KP47 Works Over Fender
KP47 ワークスオーバーフェンダー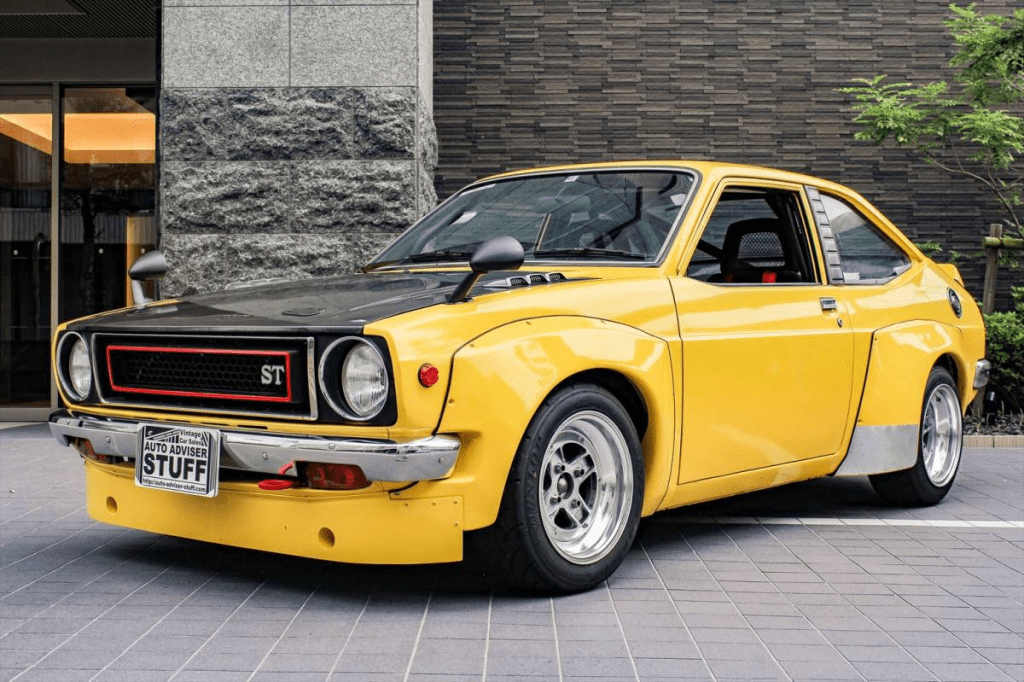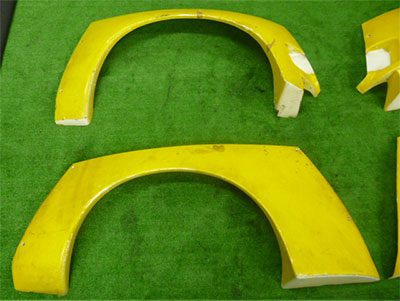 Skyline Japan Hiro Over Fender
ジャパン ヒロ オーバーフェンダー
Skyline Japan parts really put Hiro in the spotlight for fiberglass parts. One of those early parts being the custom flares. This would later lead to the aero boom of the 1980s.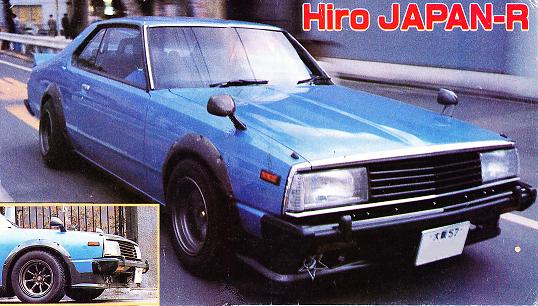 Nissan Fairlady 240ZG Over Fender
ZG オーバーフェンダー
The Fairlady 240ZG was a variation of the Fairlady Z to homologate the "Grande" nose and fender flares to be used in Group 4 racing. This is one of the more tame over fenders used at the time.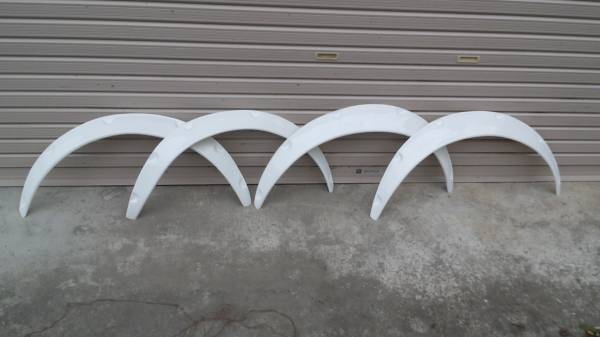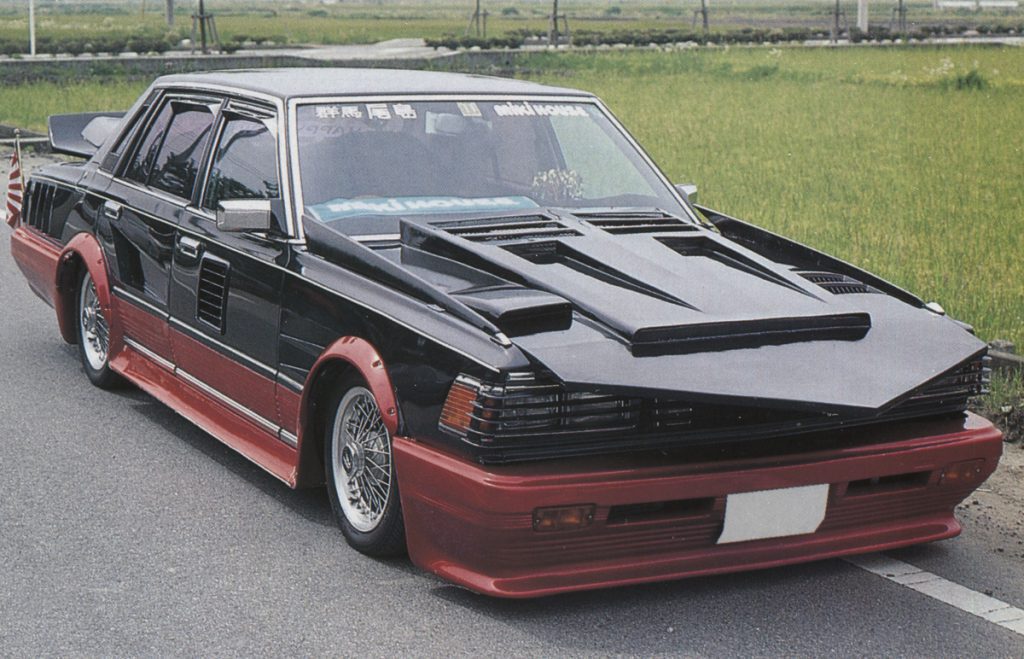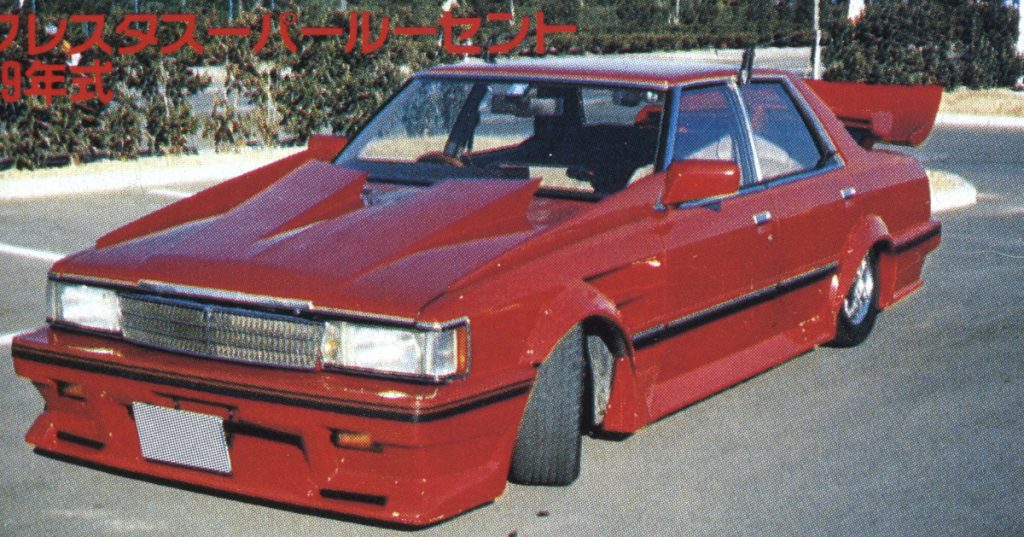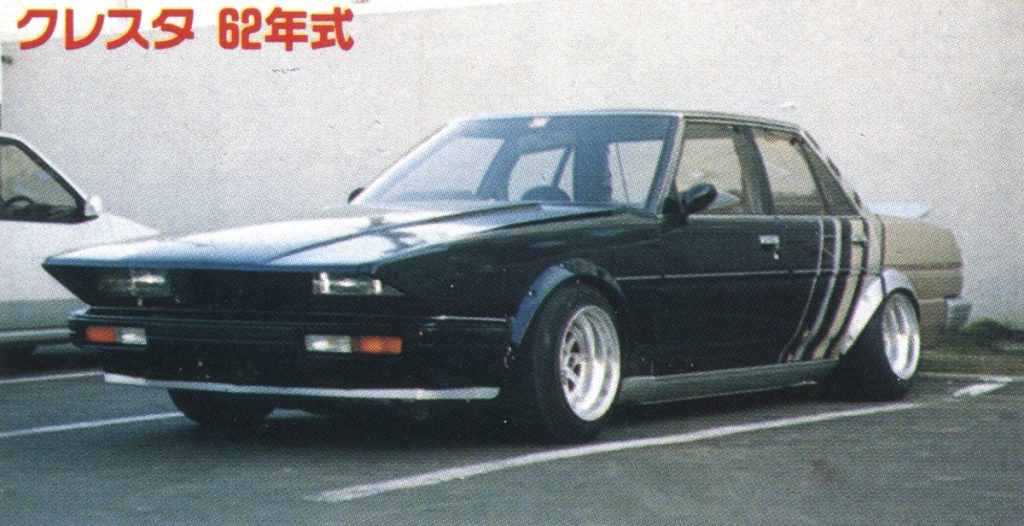 Fender Spoiler
フェンダースポイラー
These fender spoilers were made by Hiro (ヒロ) but there was also many other variants made as well. They are screwed into the inside lip of the fender near the hood.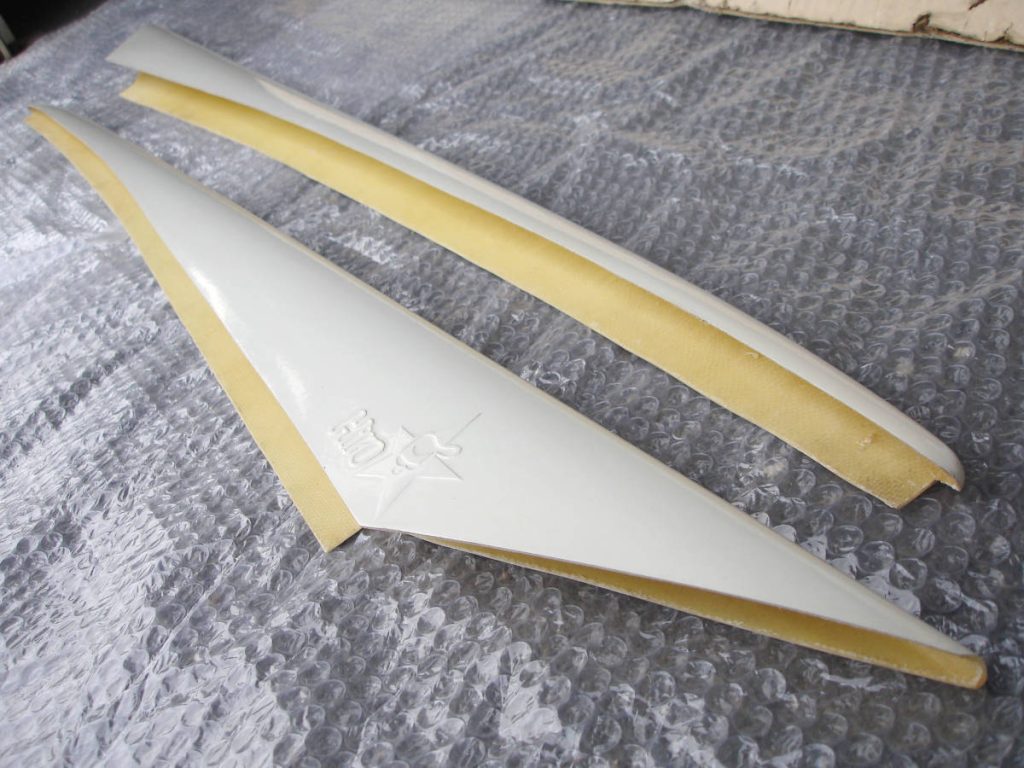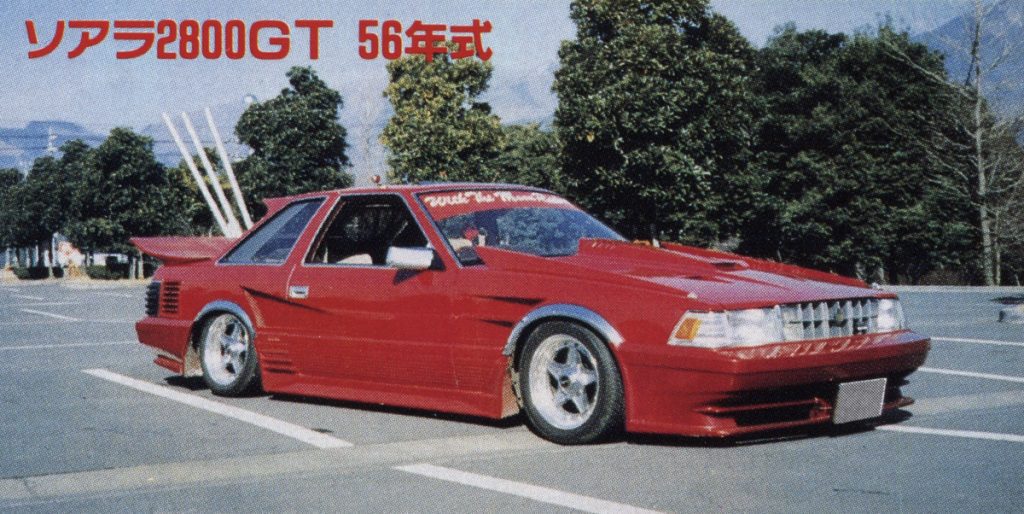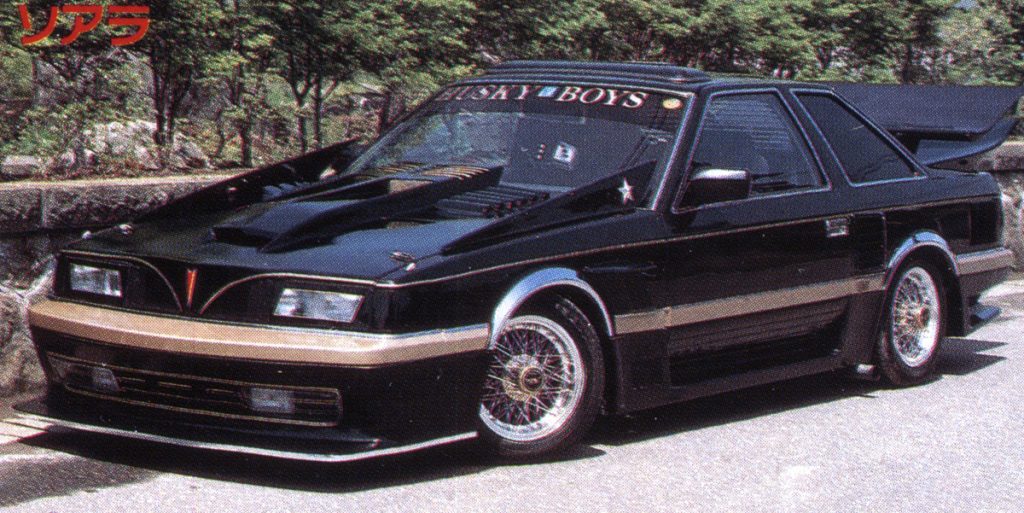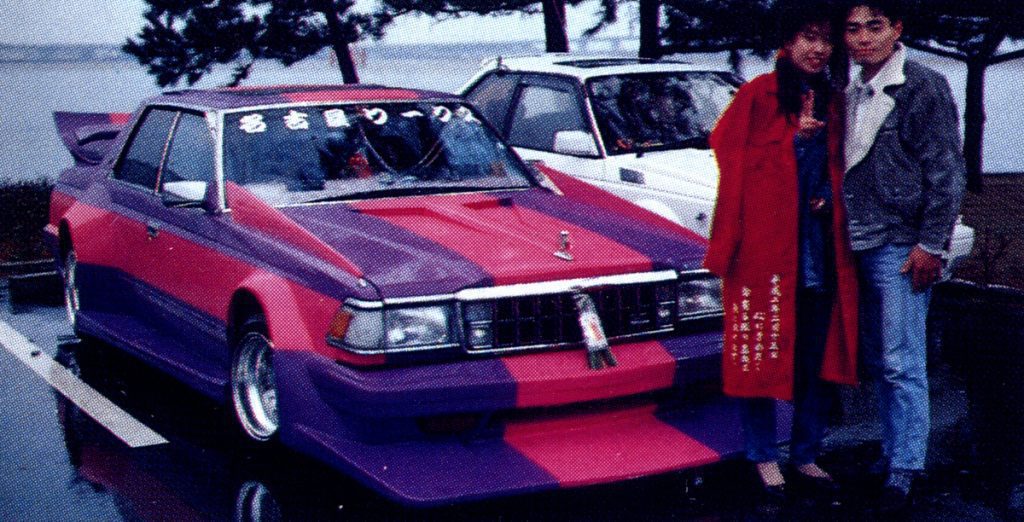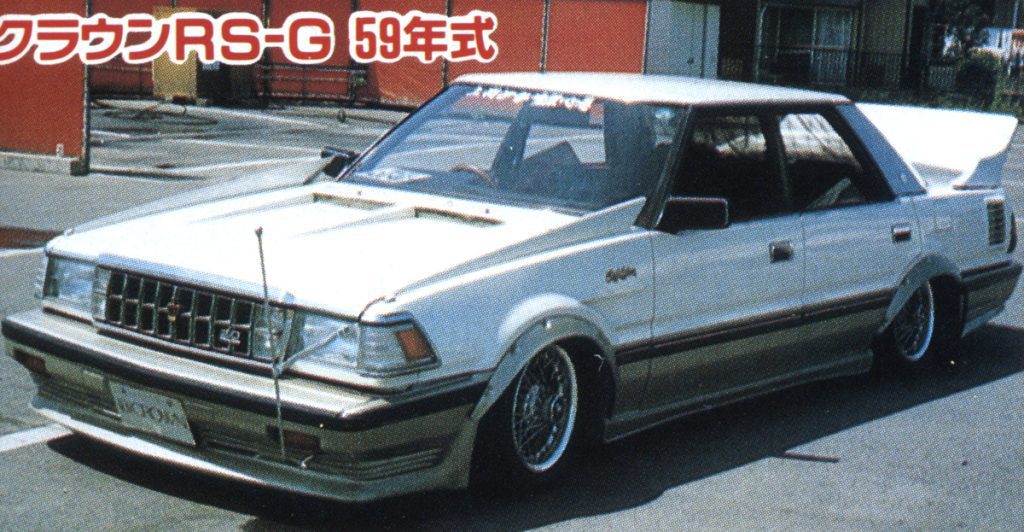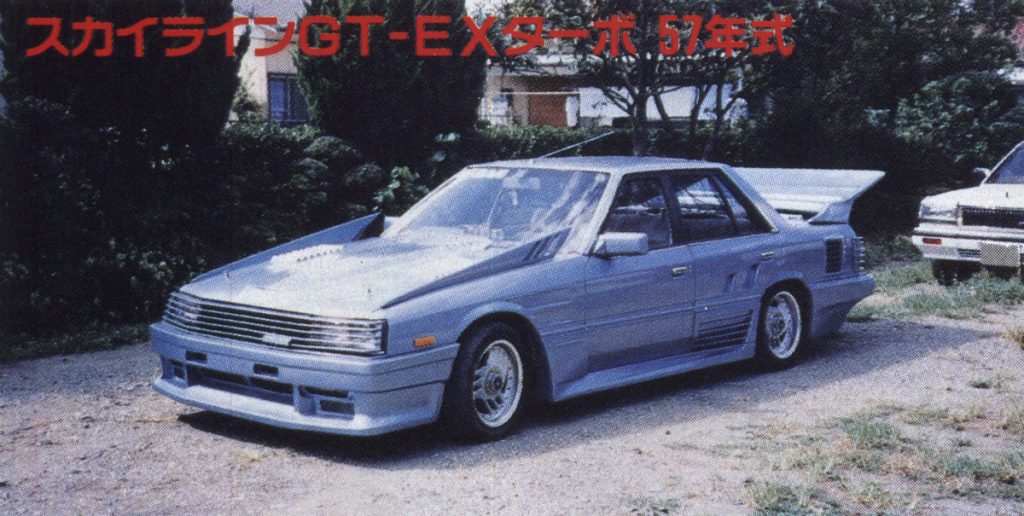 Yamato / Hiro Deppa
ヤマト / ヒロ 出っ歯
These are not a full replacement bumper. This fiberglass deppa would be bolted on below the stock bumper. They came in many different styles, Yamato and Hiro being a few of the companies that created them.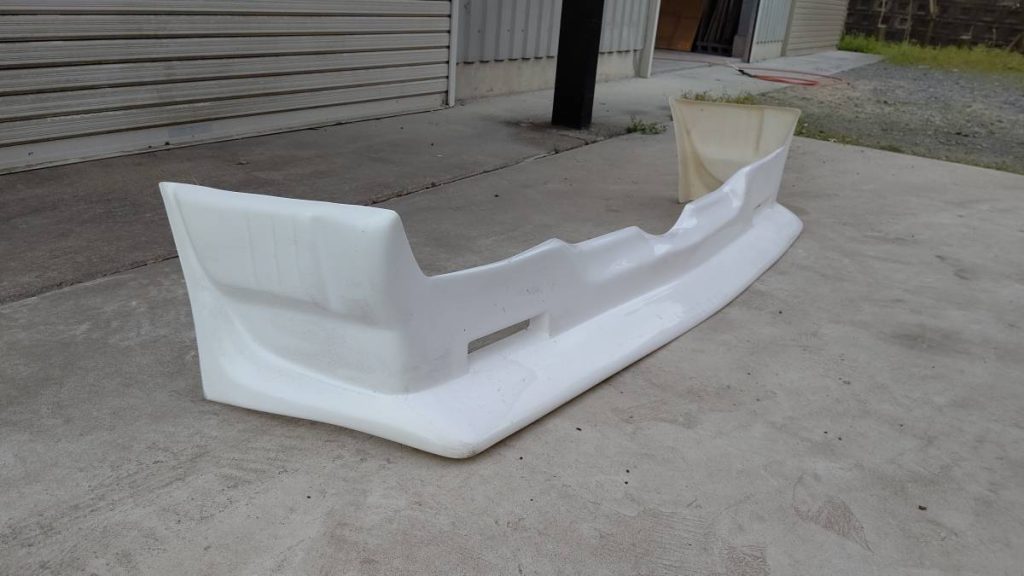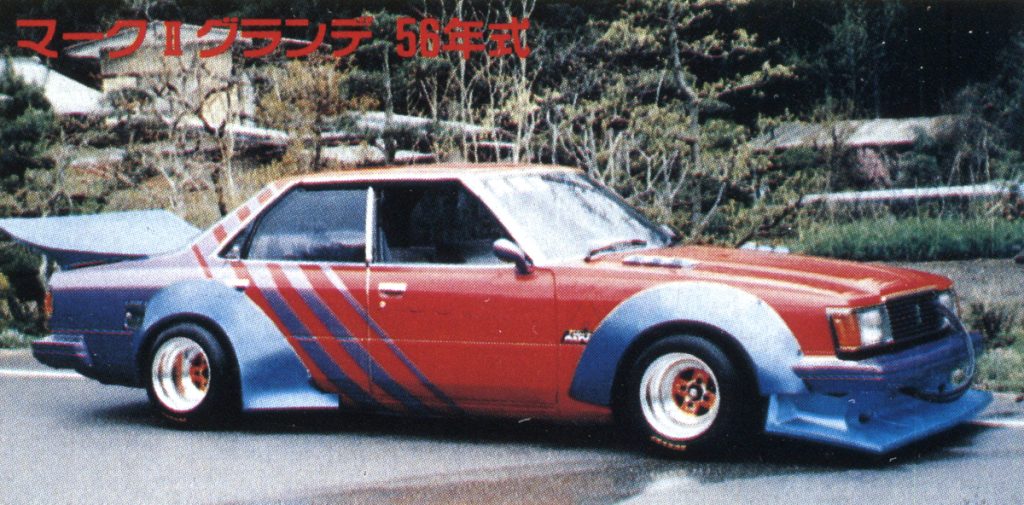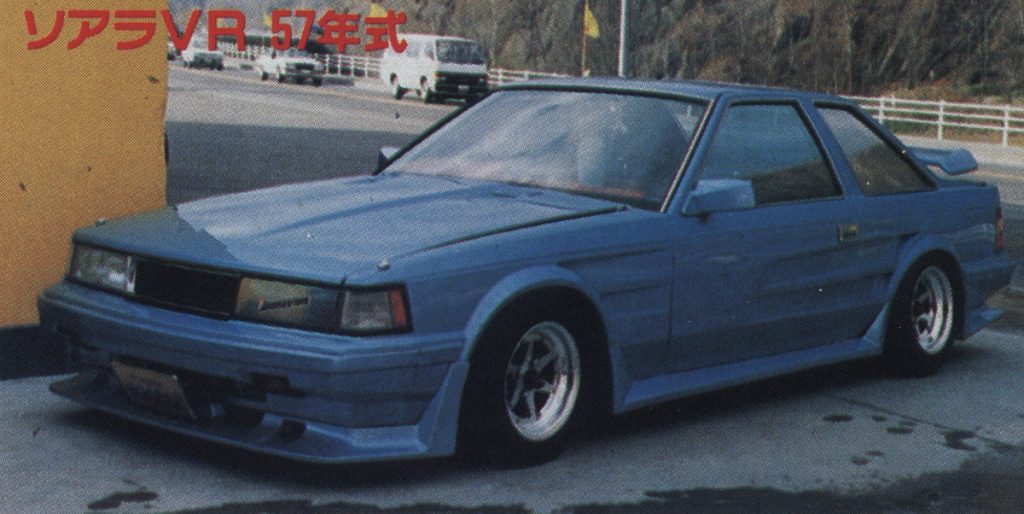 Slit Spoiler
スリットスポイラー
Originally made by FET, the slit spoiler is NOT an upside down wing. As shown in the catalogue photos below this was produced with the intent of being mounted under the rear bumper. Like many of these other fiberglass parts, other companies would produce similar ones or remake them without permission. These are still readily available in different shapes and sizes, but no longer produced by FET.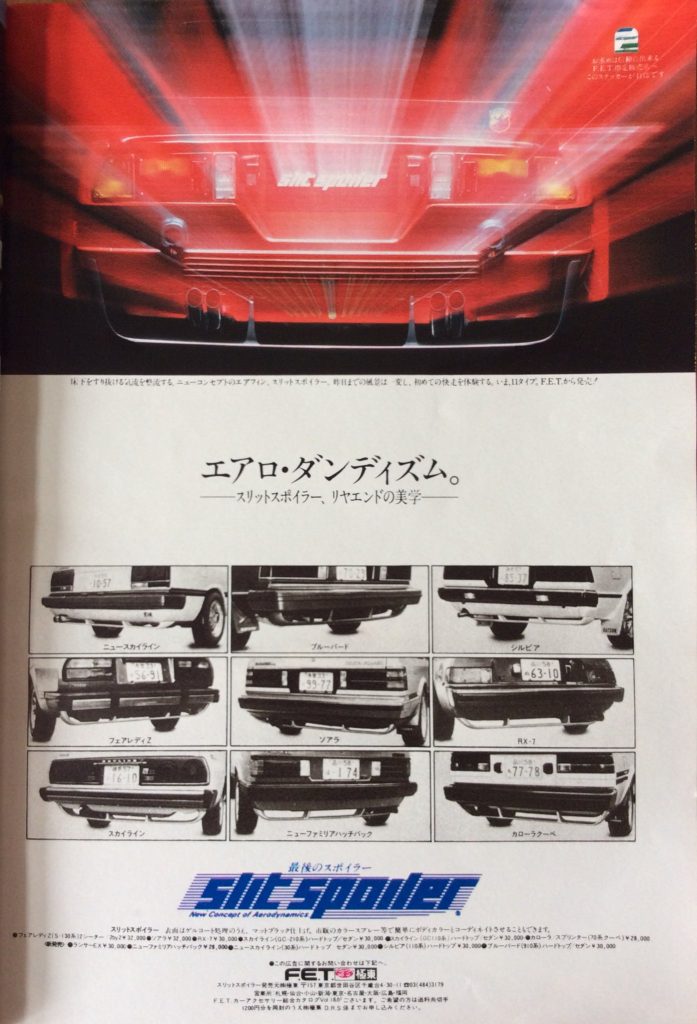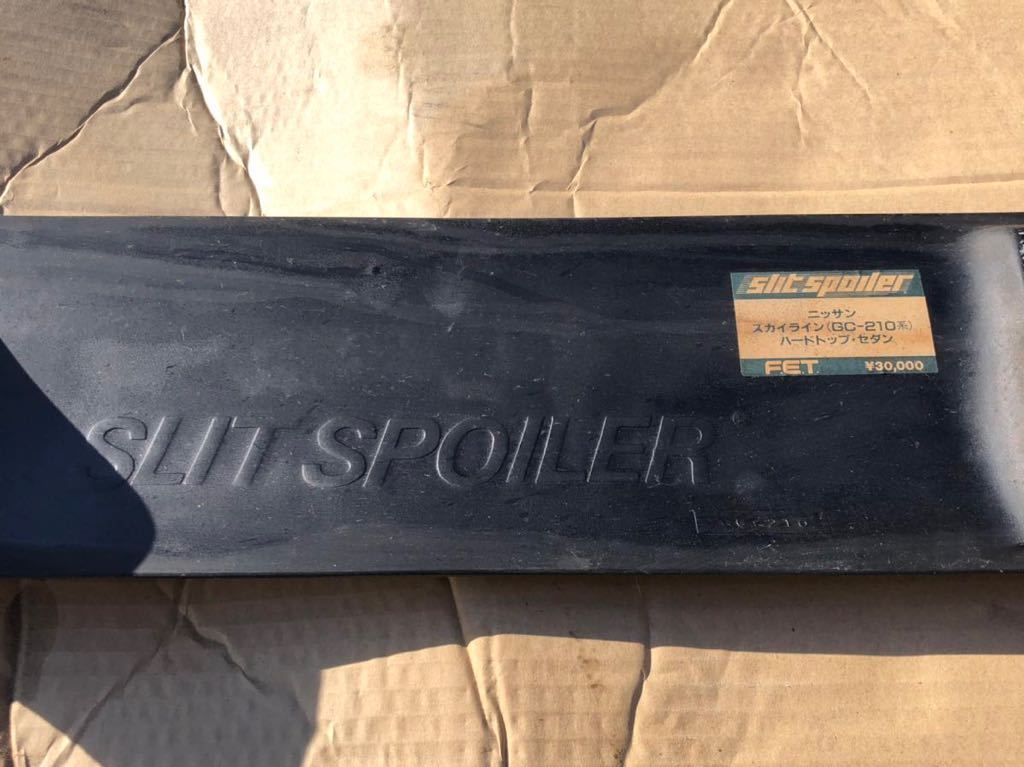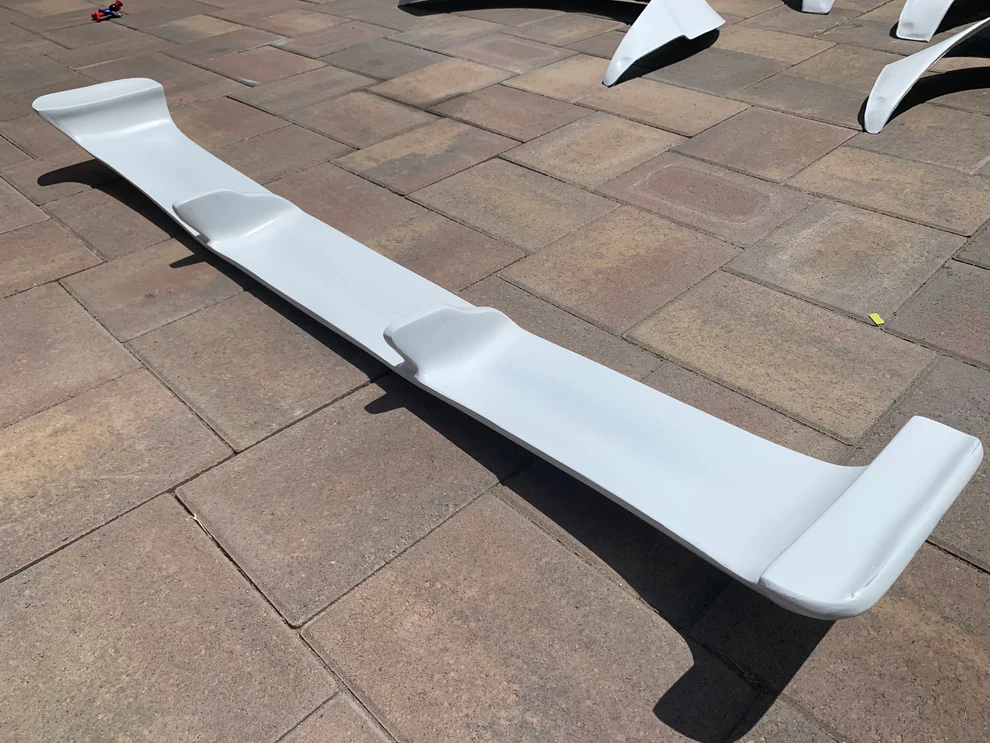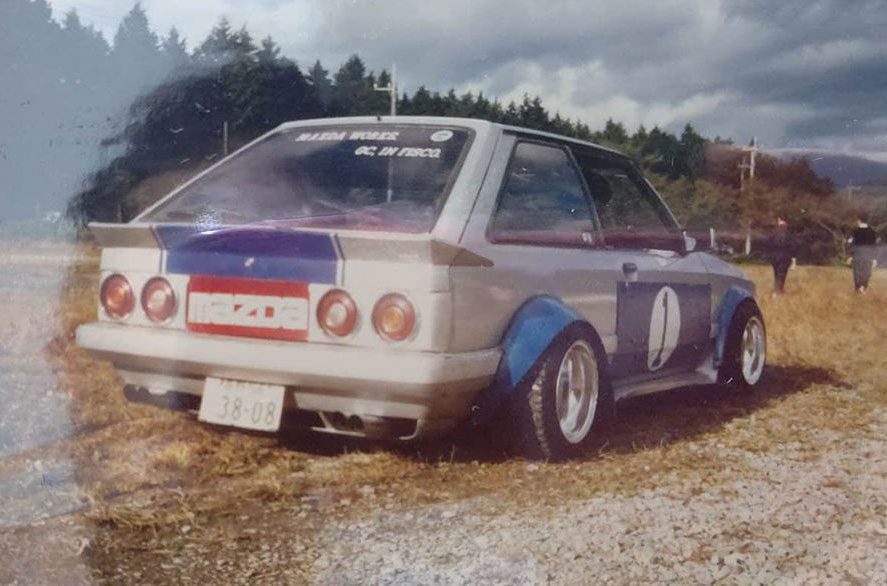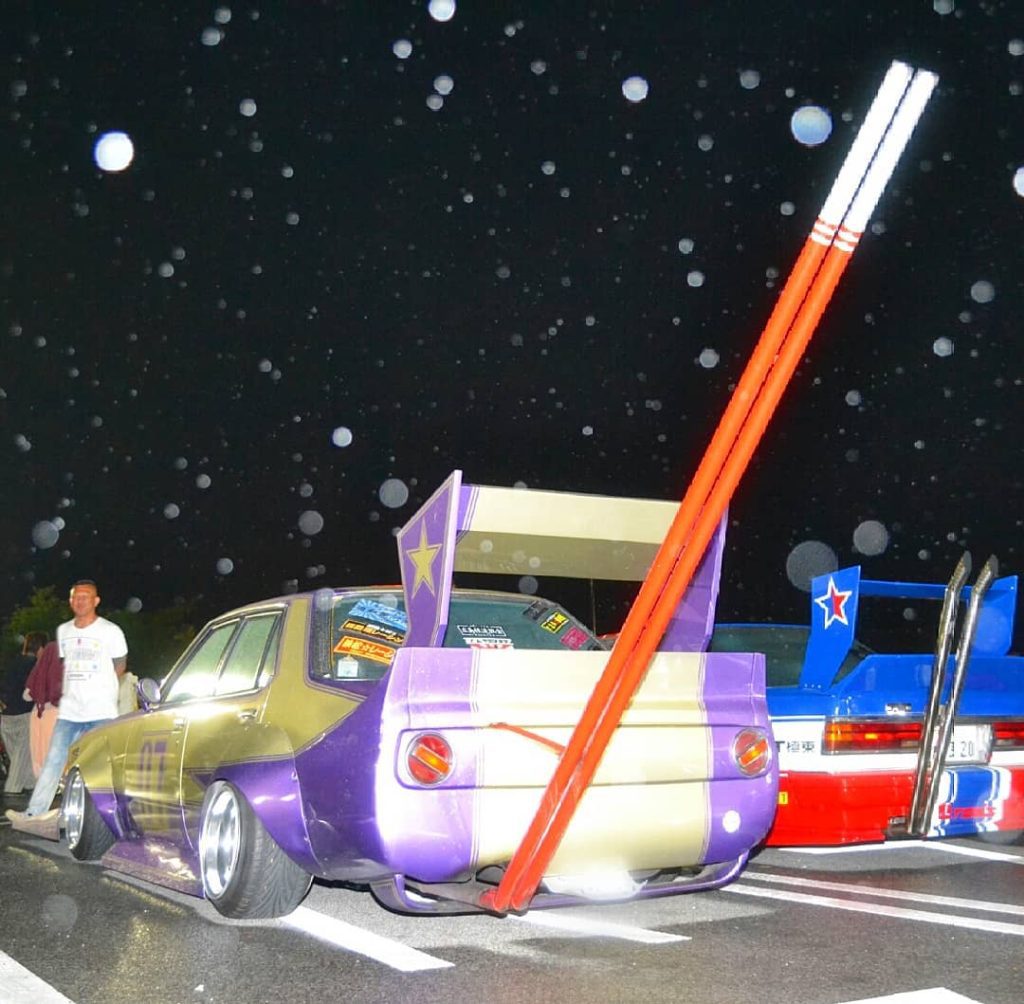 Chin Spoiler
Chin spoilers attach to the lower valence on the front of the car. While found mostly on simpler kaido racer builds in the early 90's, this part gained popularity with Fukuoka styling as well.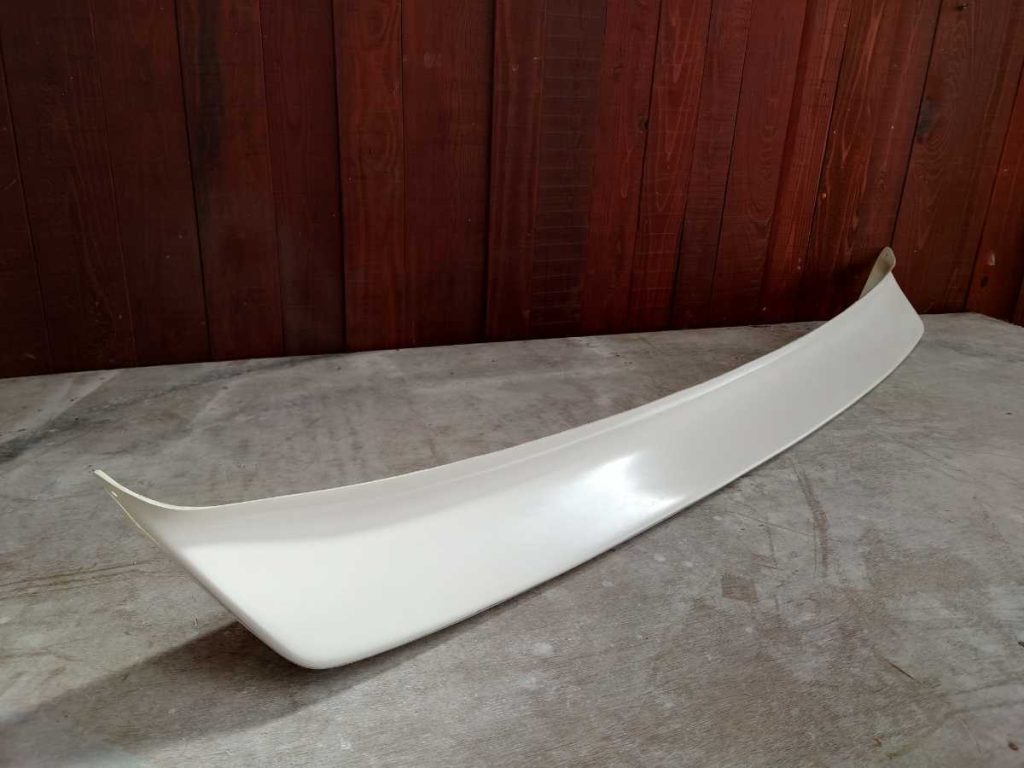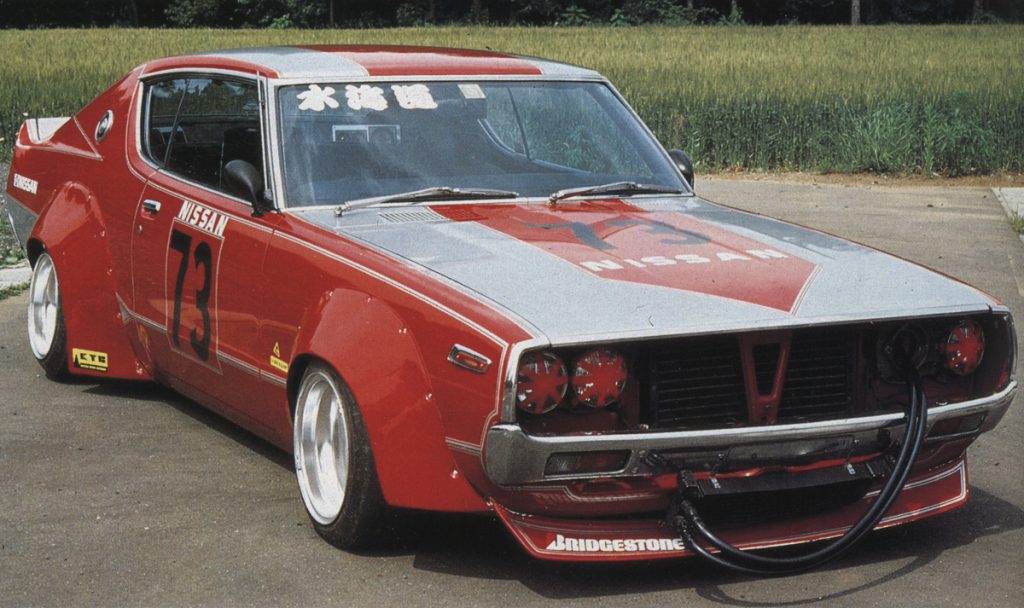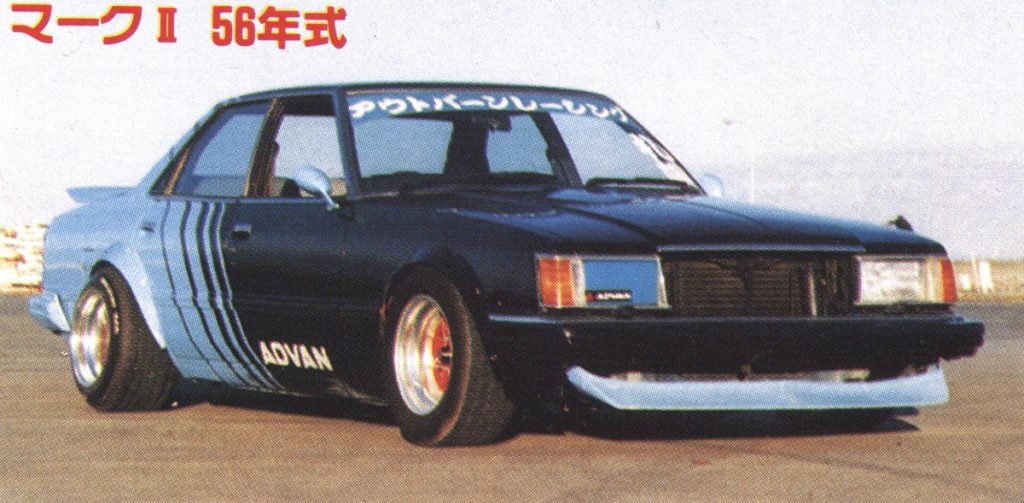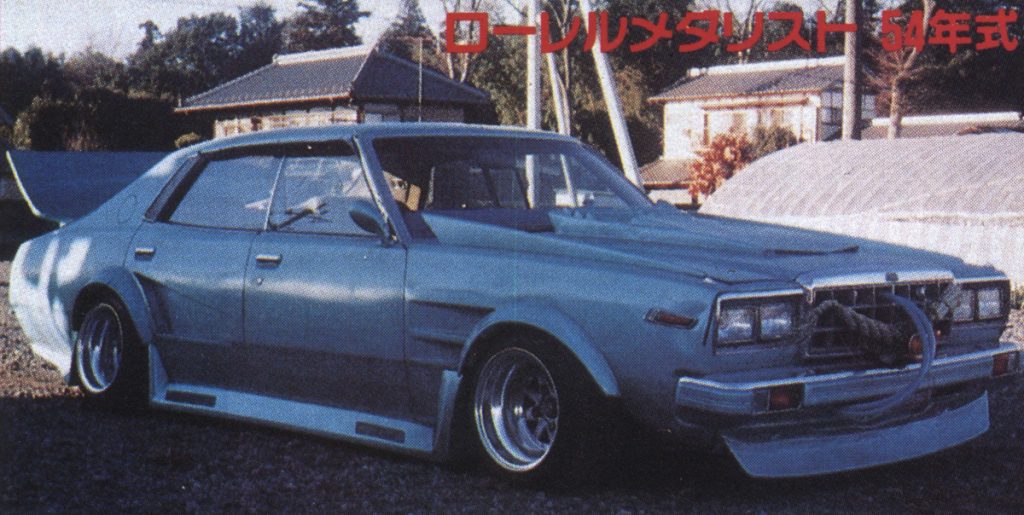 Mazda RX-7 IMSA panel "seven panel"
In 1978, Jim Hagerty and Dan Mccue teamed up to create "Design Energy", a company focused on making various products using injection molding. Rotary Engineering of Santa Barbra, CA approached them in 1980 to develop a wide body kit, along with this seven panel, for the brand new Mazda RX-7. Their company would then sell them under the name "Mariah Motorsports." These body kits were then used in the IMSA GT races under the GTO (Grand Touring Over 2.5l) and GTU (Grand Touring Under 2.5l) divisions. This part was also popular to extend out, with some examples adding up to 60cm to the overall length.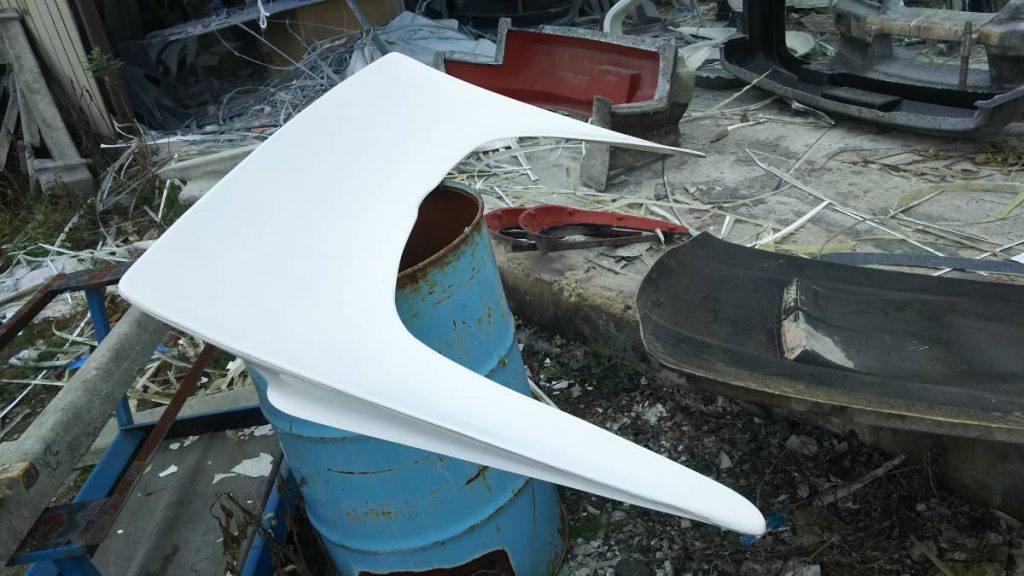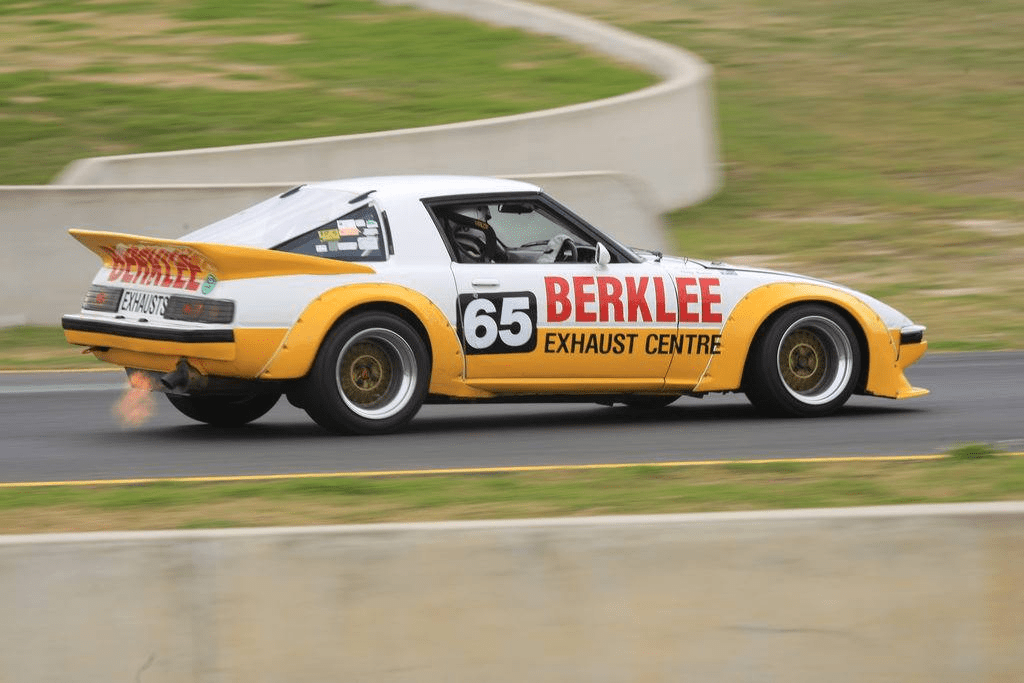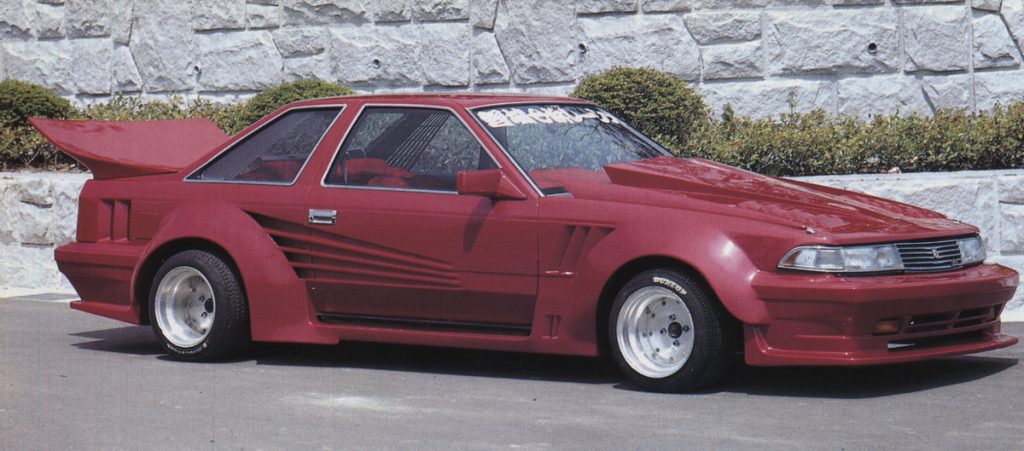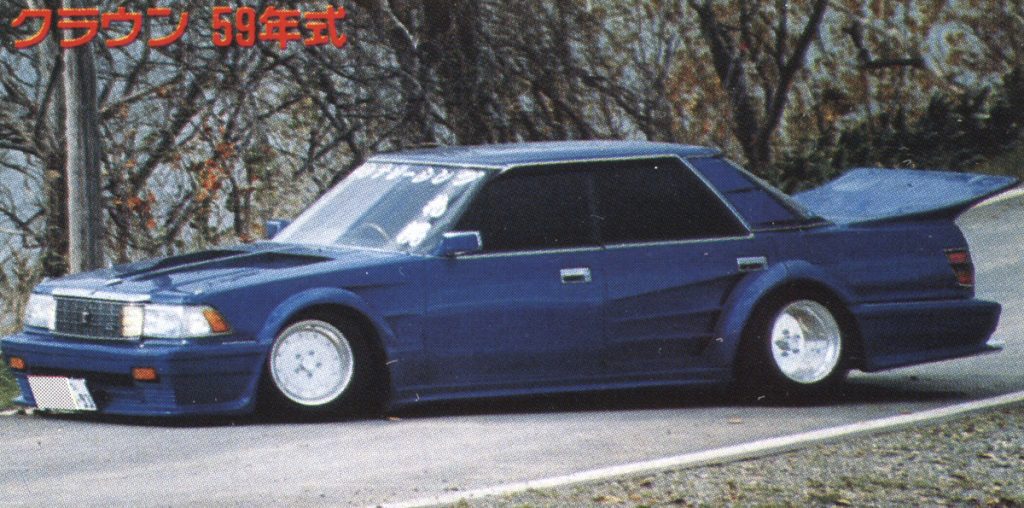 Airone Gate
アイローネ ゲート
The airone gate turns cars like the S30 into something resembling a mid-engine car like a Ferrari with this replaceable hatch. In western culture this is sometimes refered to as a "Pantera hatch." The first company to mass produce them was Takama Competition Products and sold it under their Checkman "チェックマン" brand sometime in the late 1970s. Yamato also made a similar style gate. It was popular with cars like the S30 and S130 Fairlady Z, Savanna RX-7, and Celica XX.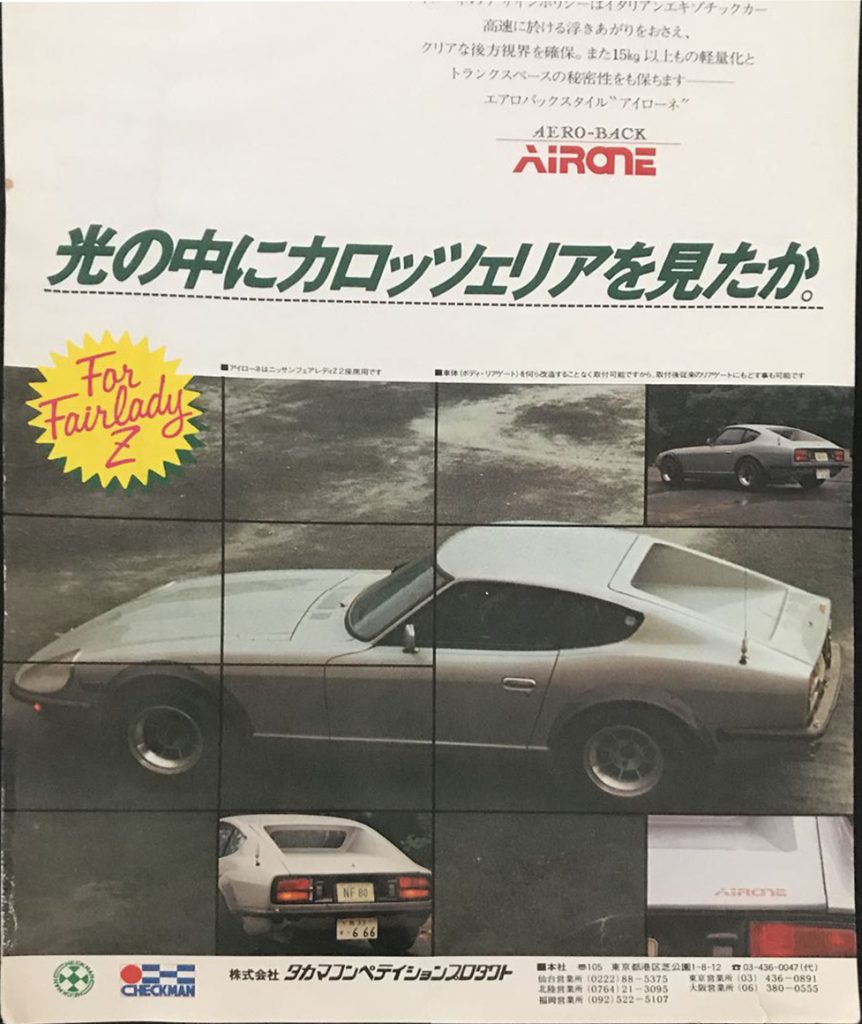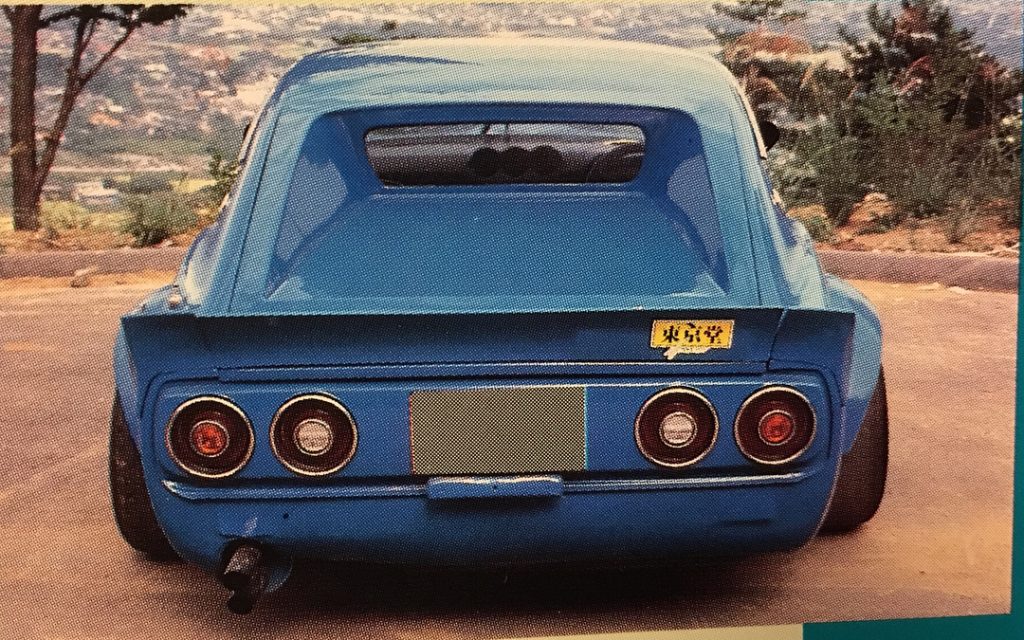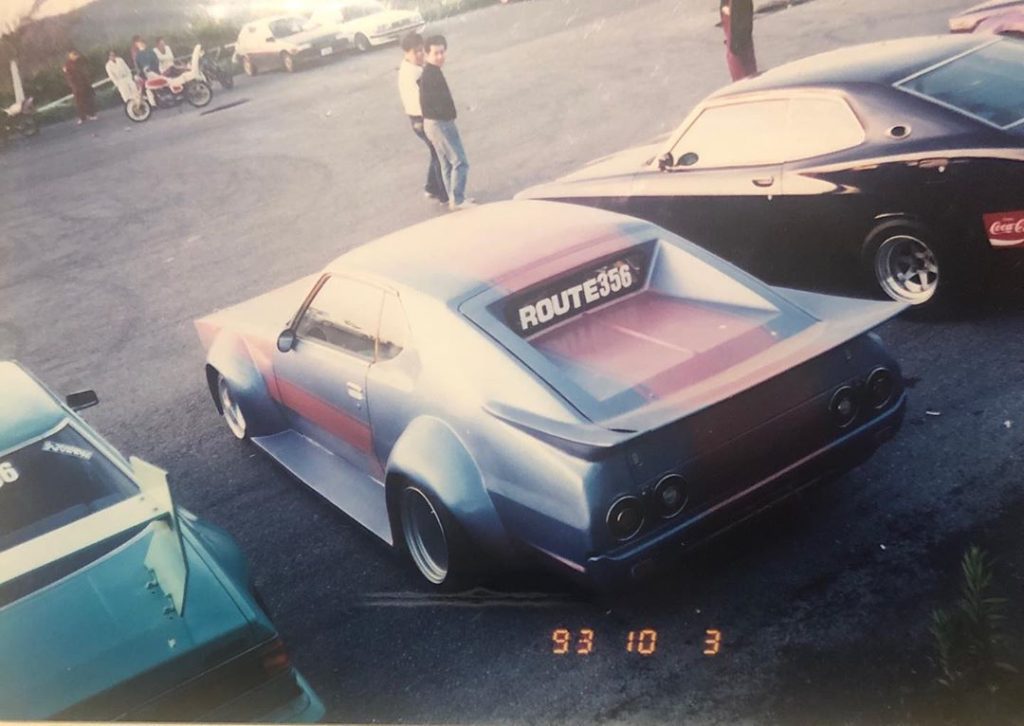 Nissan Skyline Hakosuka "Itapane / 板ッパネ"
This wing is a popular addition to hakosuka works cars in the 1970s. It is so common on these cars it almost seems like a factory part. Itapane is a nickname for this wing meaning "board panel."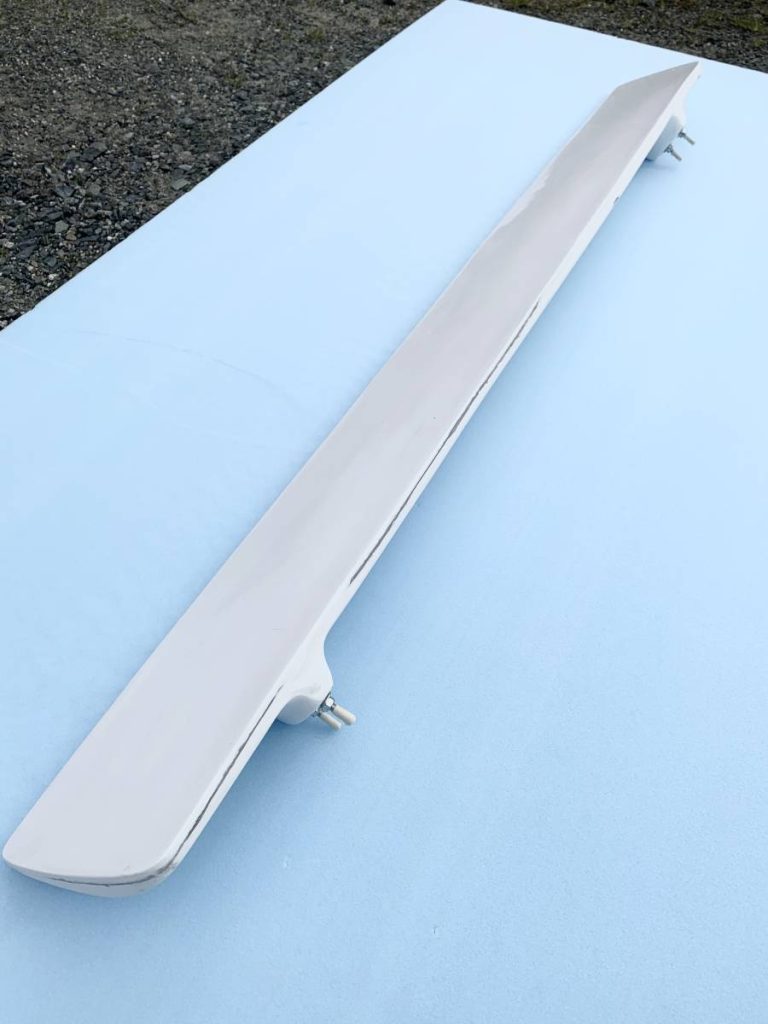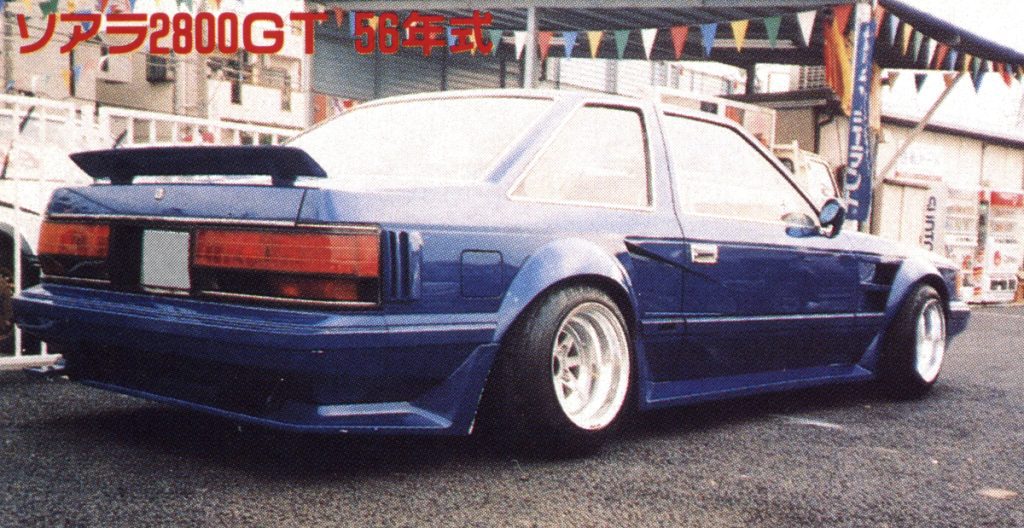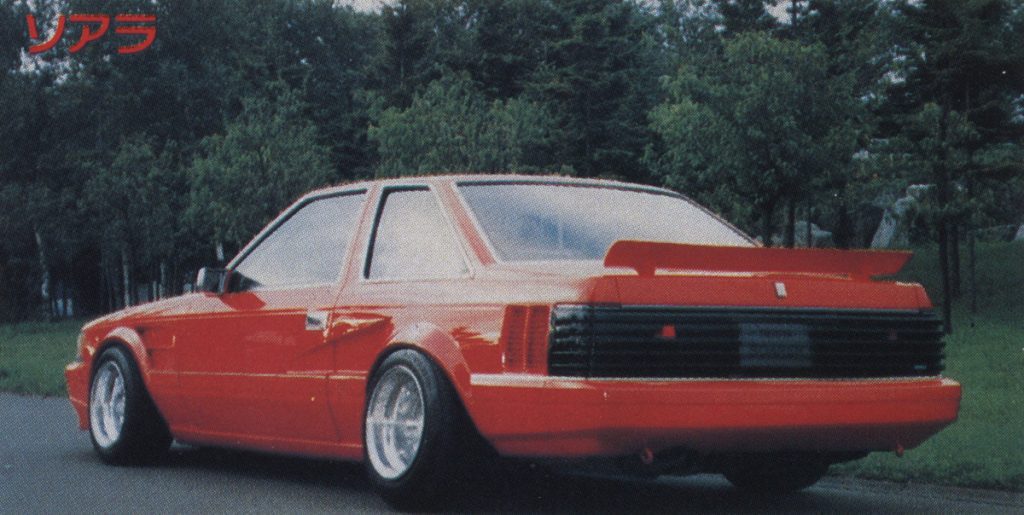 Geta Panel
ゲタッパネ
Hiro is one of the main producers for this wing, but like many other fiberglass parts, there are plenty of replica ones. The nickname derrives from the traditional Japanese wooden sandals with the two teeth it stands on.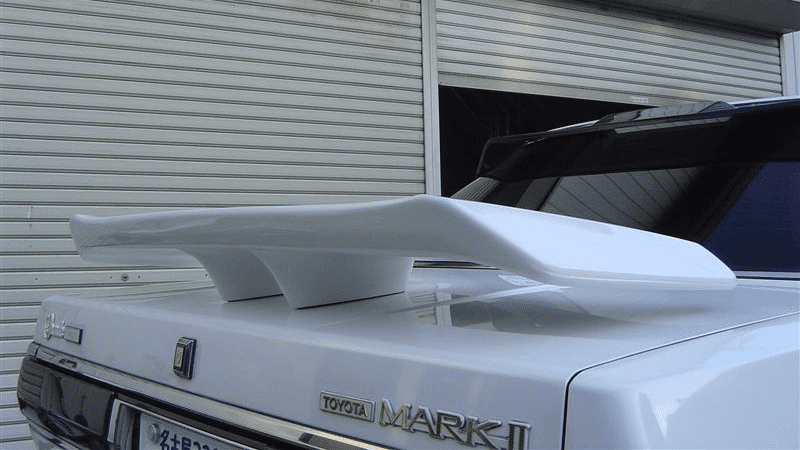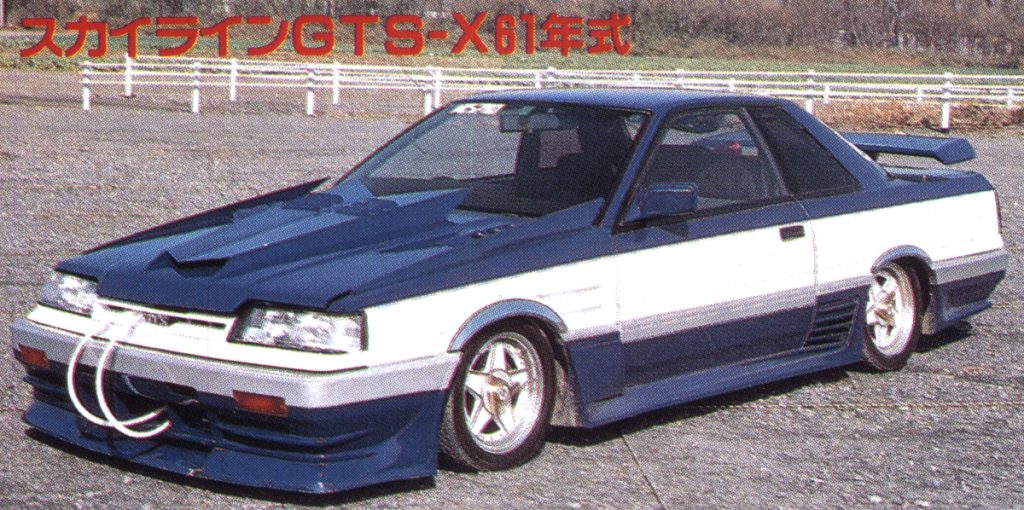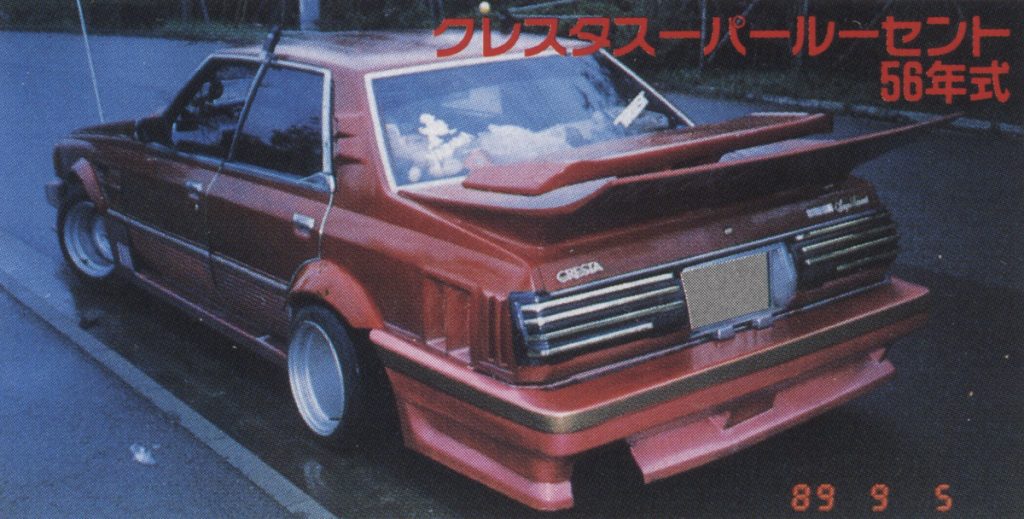 1-Legged Wing
1本足ウイング
This one legged wing was a very popular wing in the late 1980s early 1990s all the way up to the 2000s. Unfortunately, it seems to be harder to come by these days.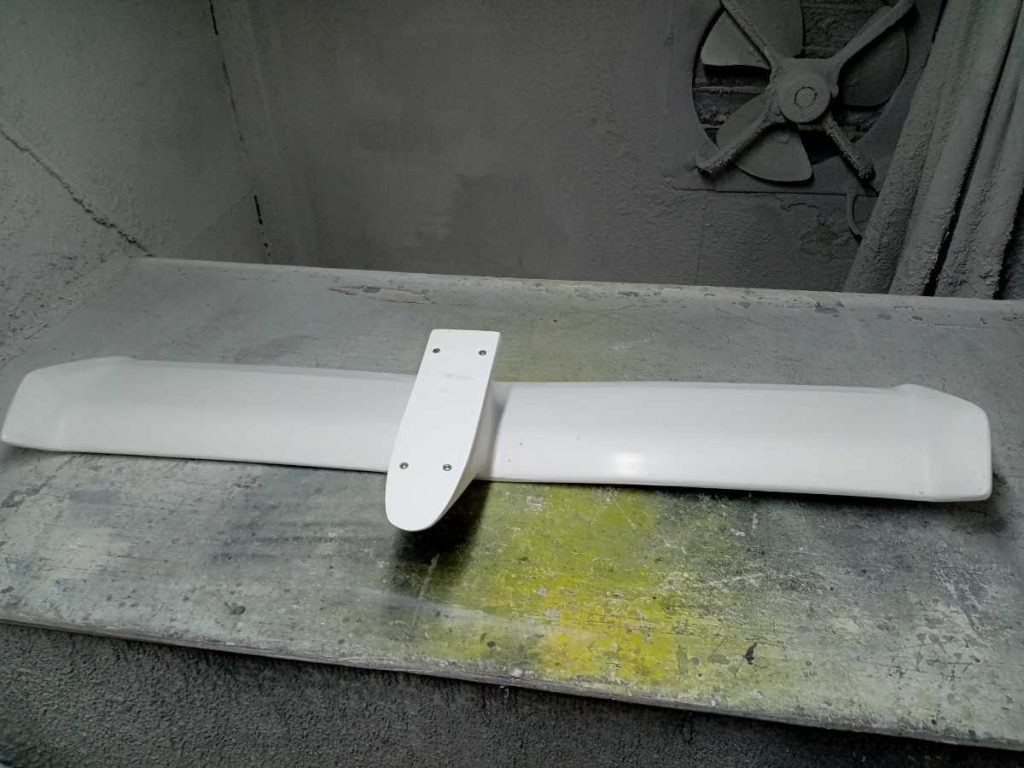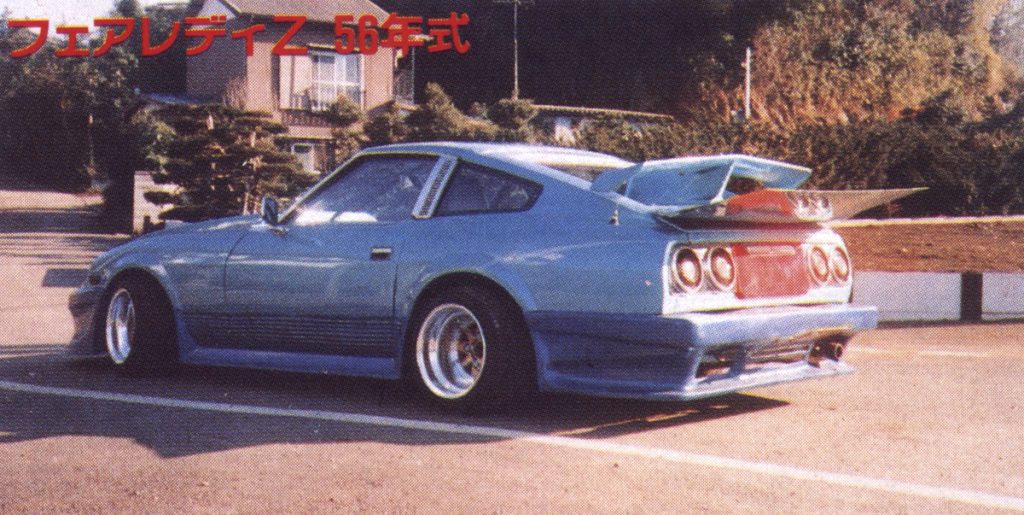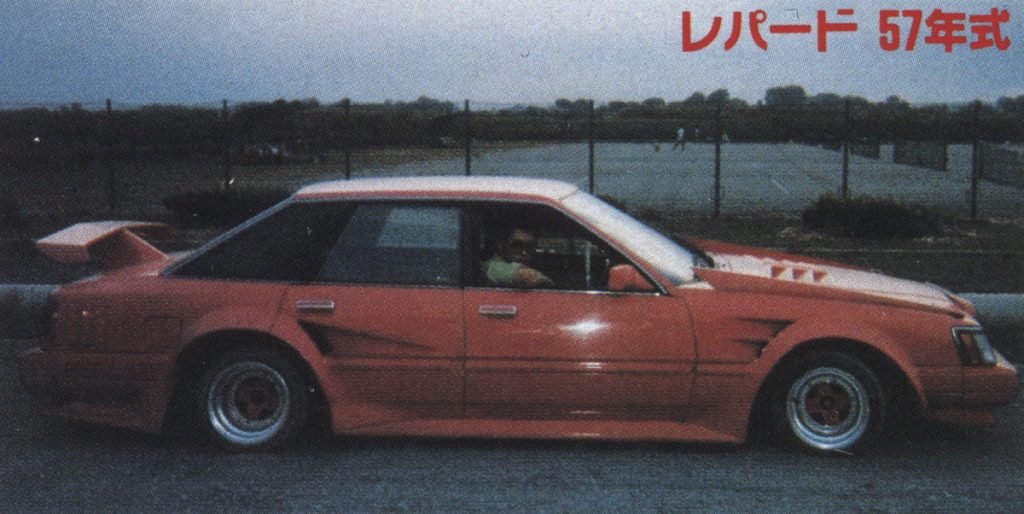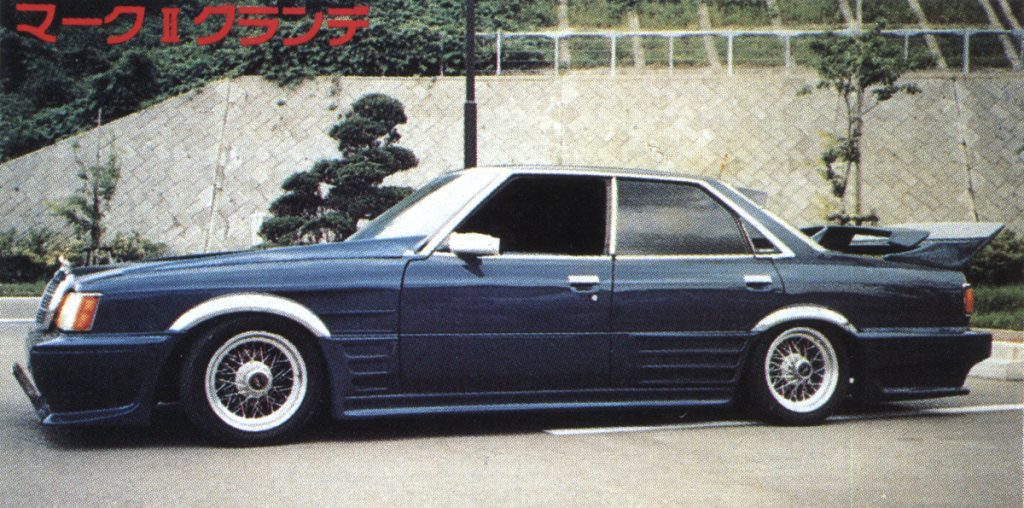 Countach Wing
カウンタックウイング
Fiberglass wing inspired by the Lamborghini Countach. As seen with the seven panel, it is common to see these extended to create a more "exaggerated" look.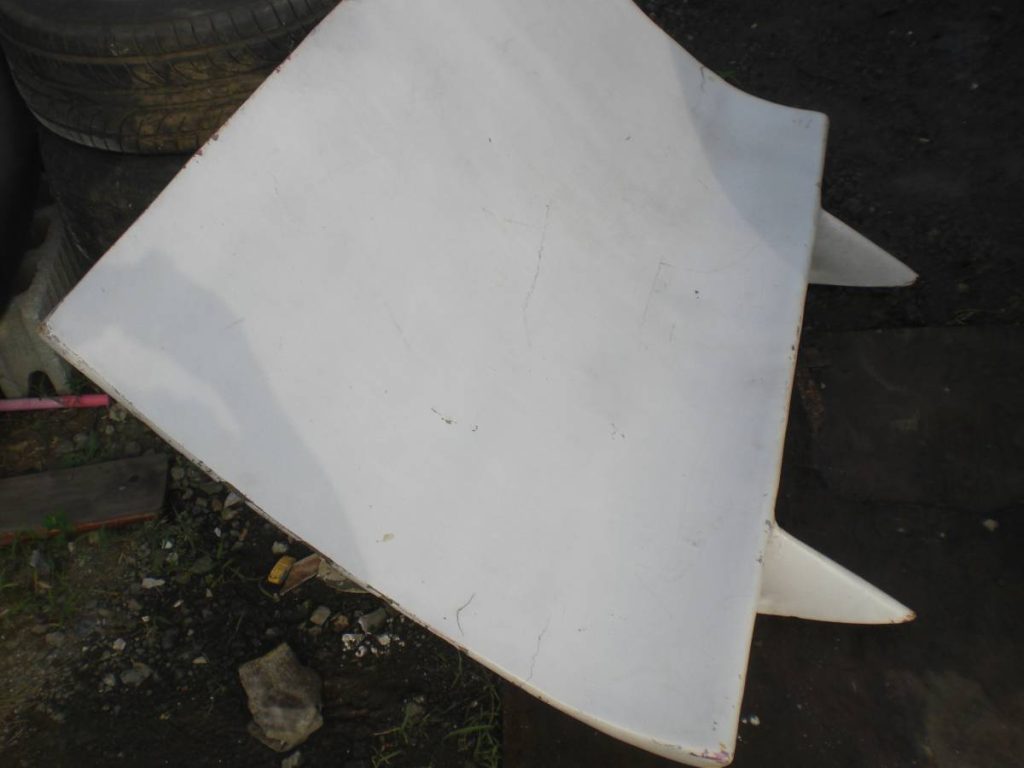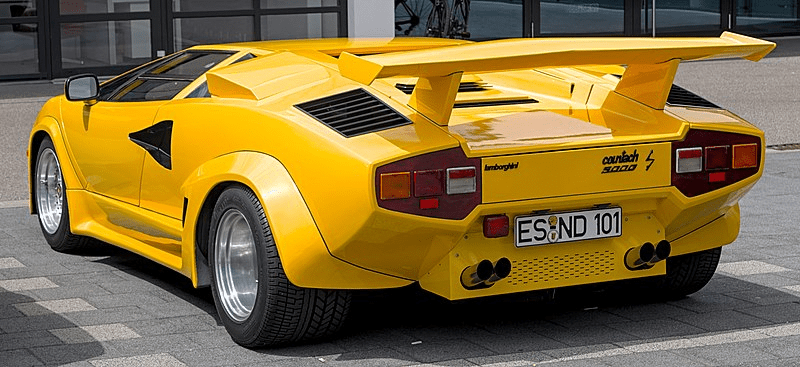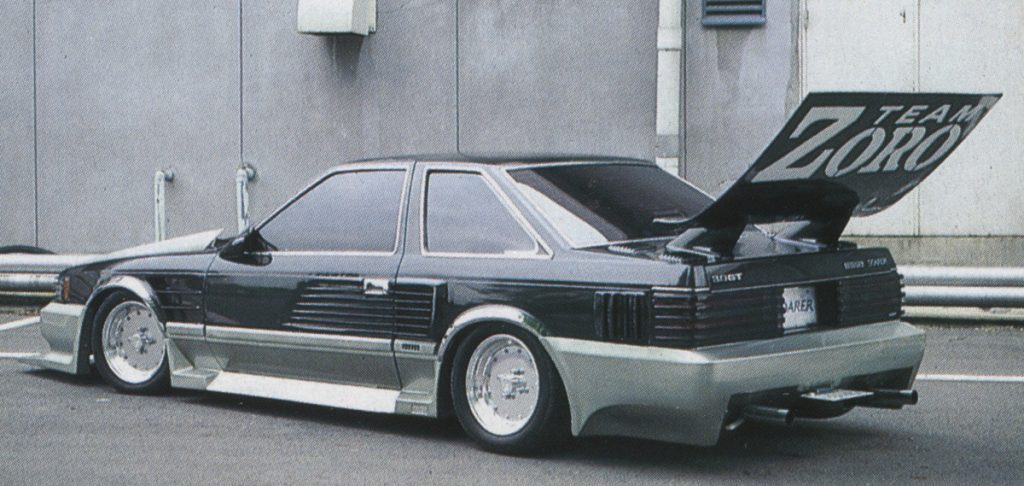 Whale Tail Wing
ホエールテールウイング
This is also sometimes referred to as a Porsche wing because of its similar look to those found on '80s Porsche 911. This is another example of a wing that is common to extend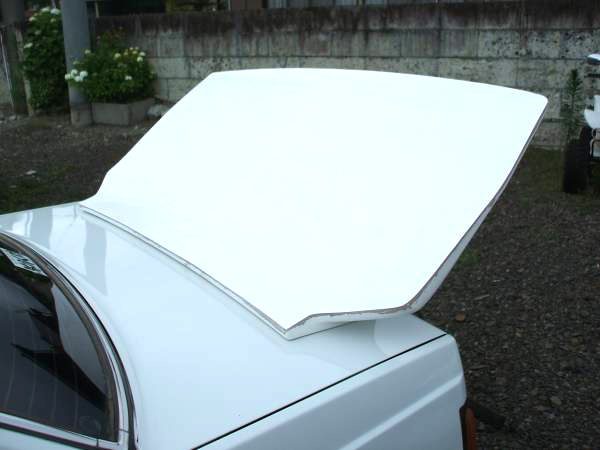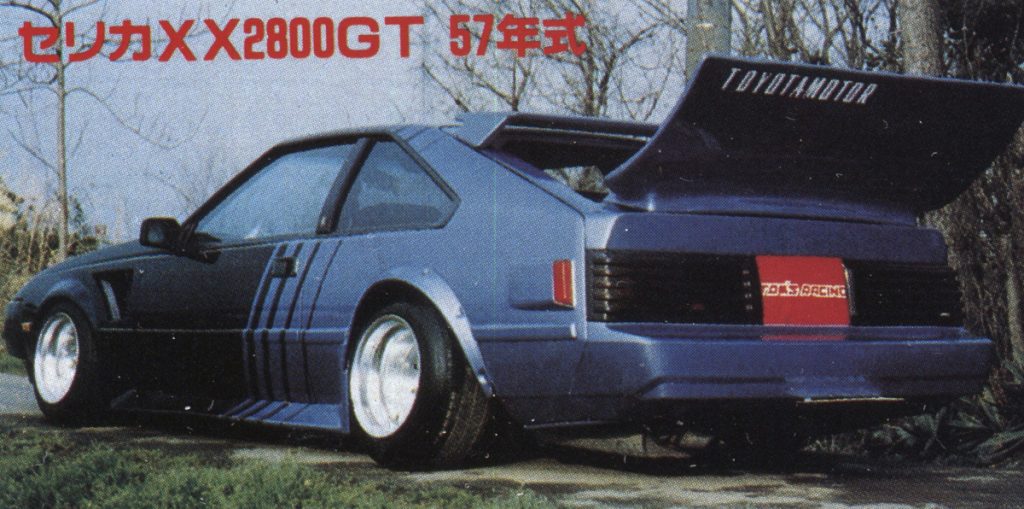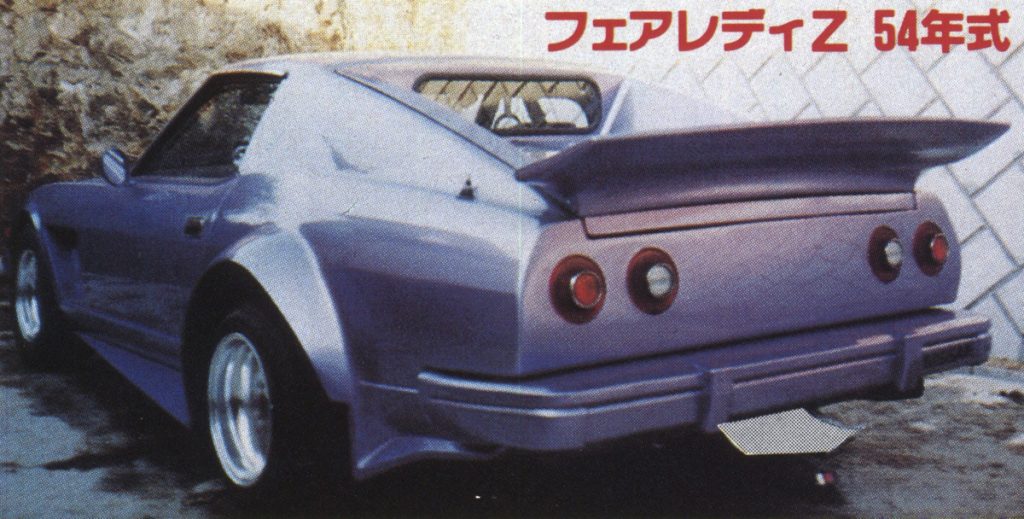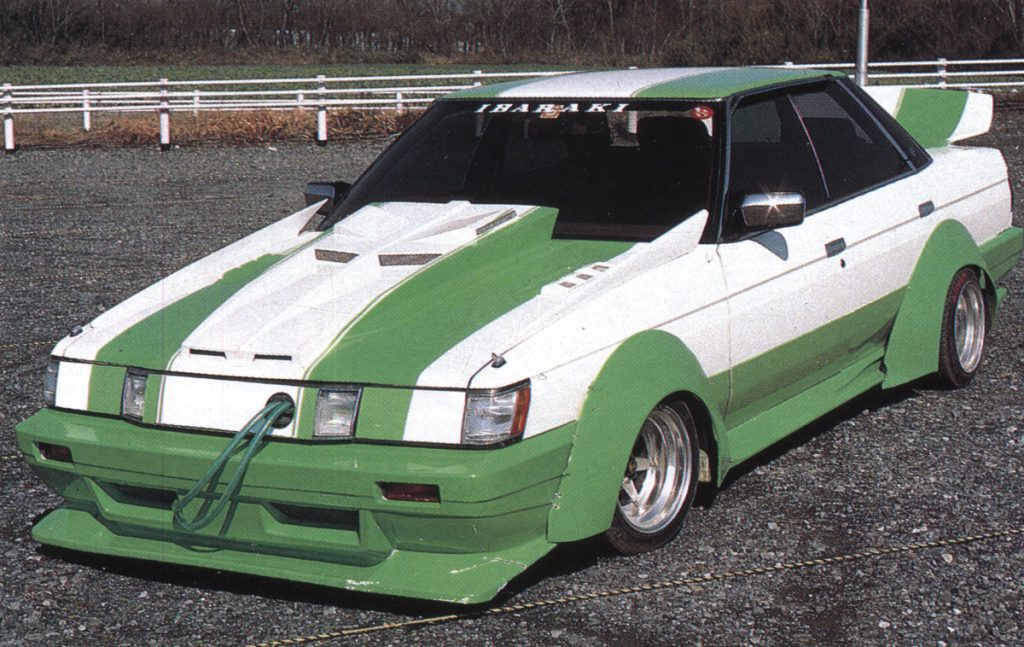 Yamato Bonnet Scoop
ヤマトボンネットスクープ
Popular aero item from the late 1980's, a staple of the aero parts boom. Also seen on some of the more extravagant Chibaragi and Haiso cars. Other companies made variants of this bonnet scoop as well.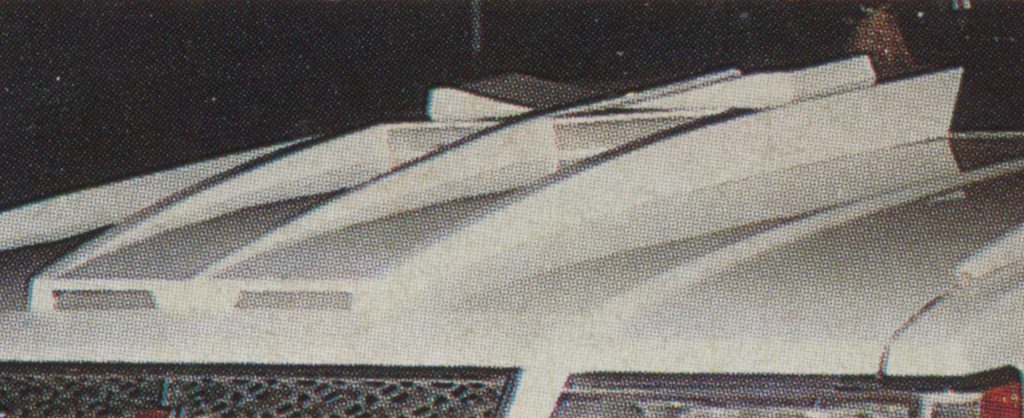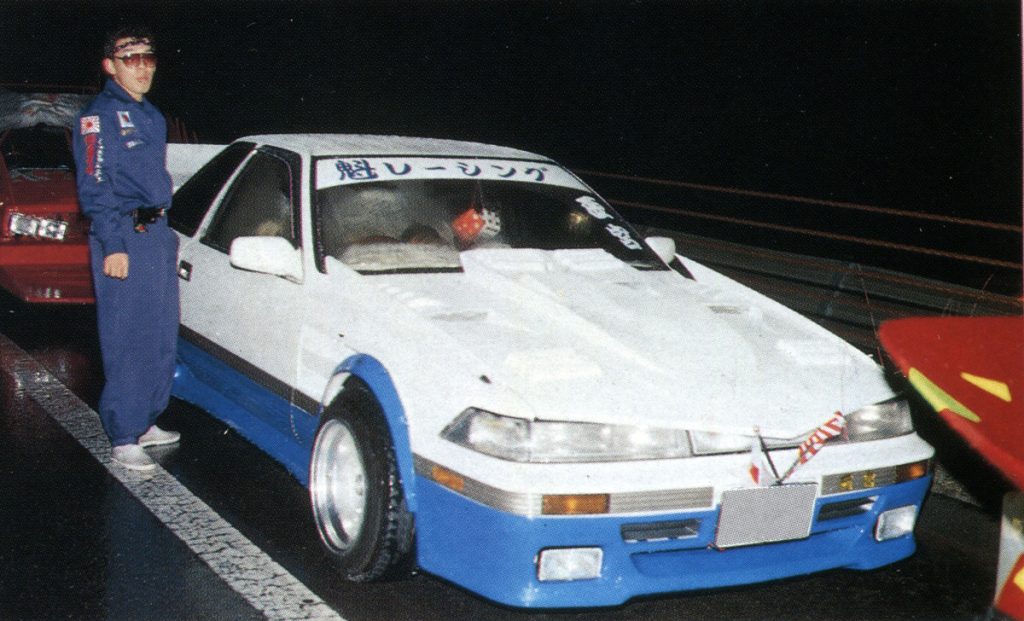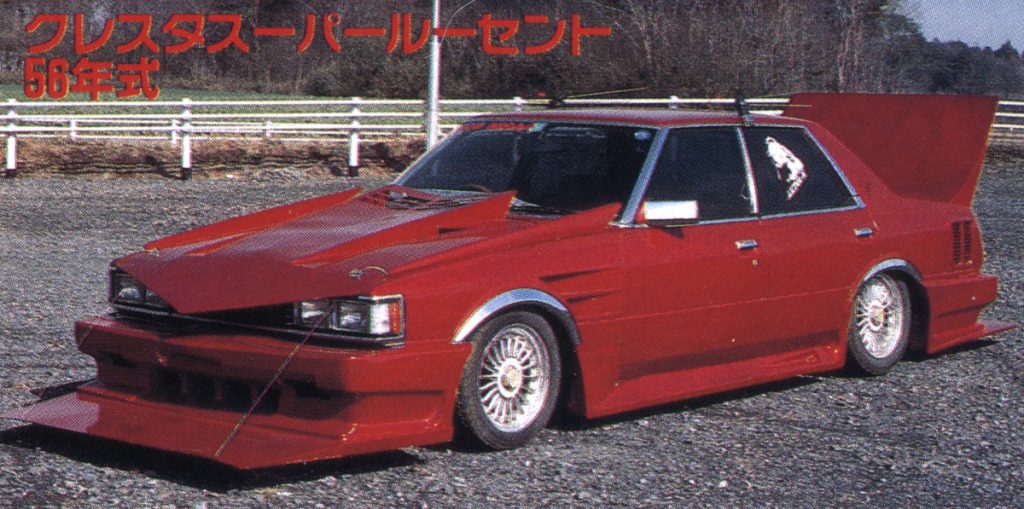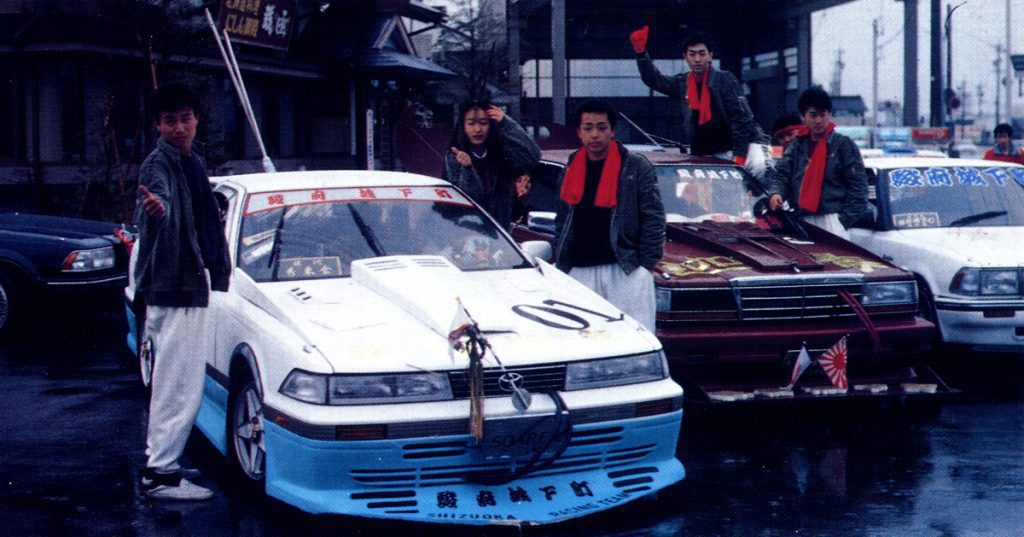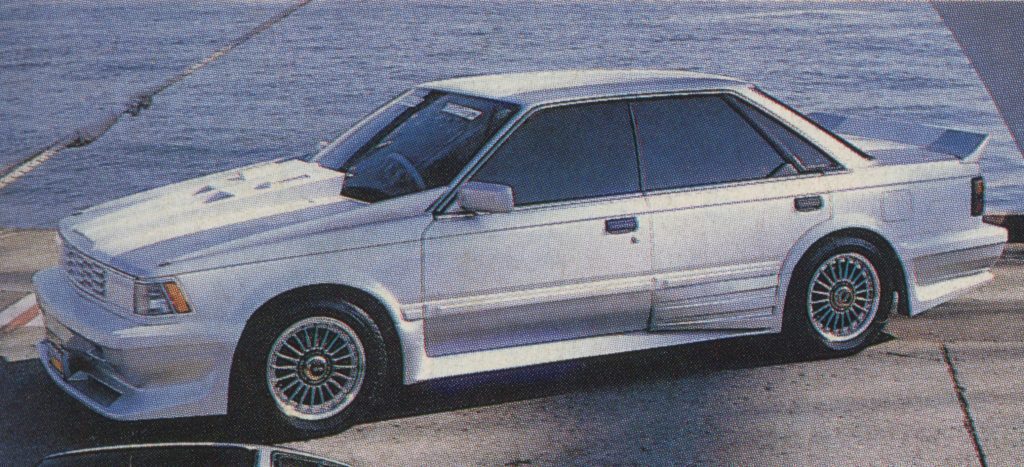 Kamome wing
カモメウイング
This "kamome" or "seagull" wing was another wing used at the time. Pulling its nickname from the bird due to its shape.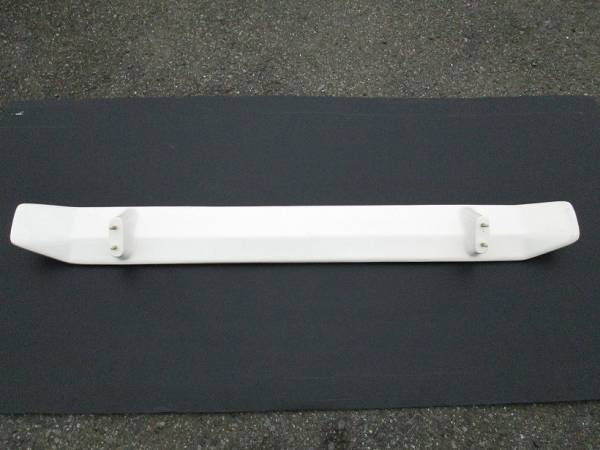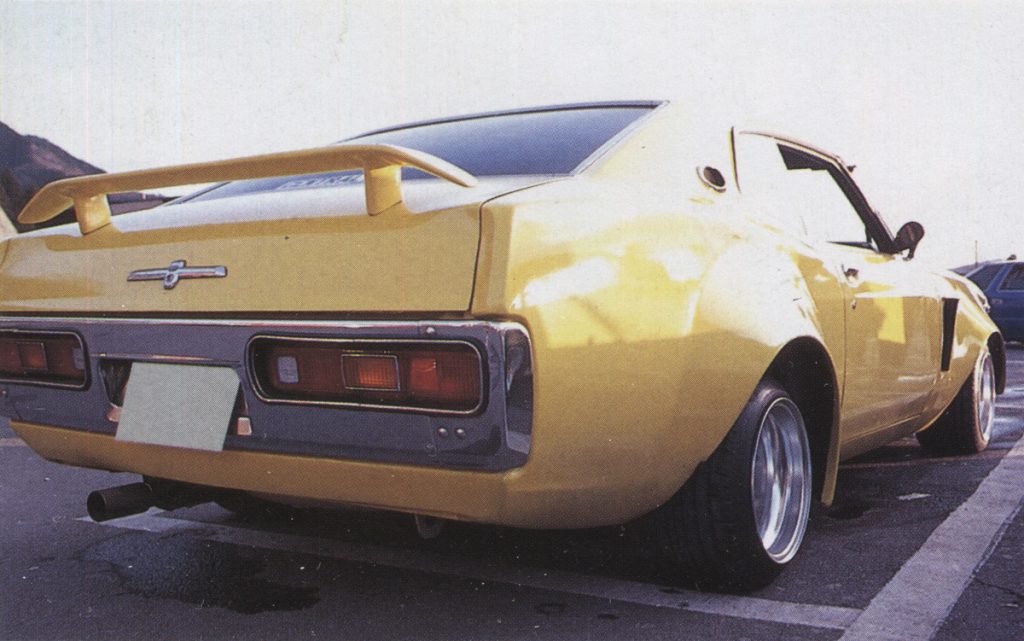 Nissan Fairlady Z S130 Yamato Kit
S130 ヤマト キット
A popular body kit made specifically for Fairlady Z S130. I don't believe there is any reproductions of it, making it a very rare item.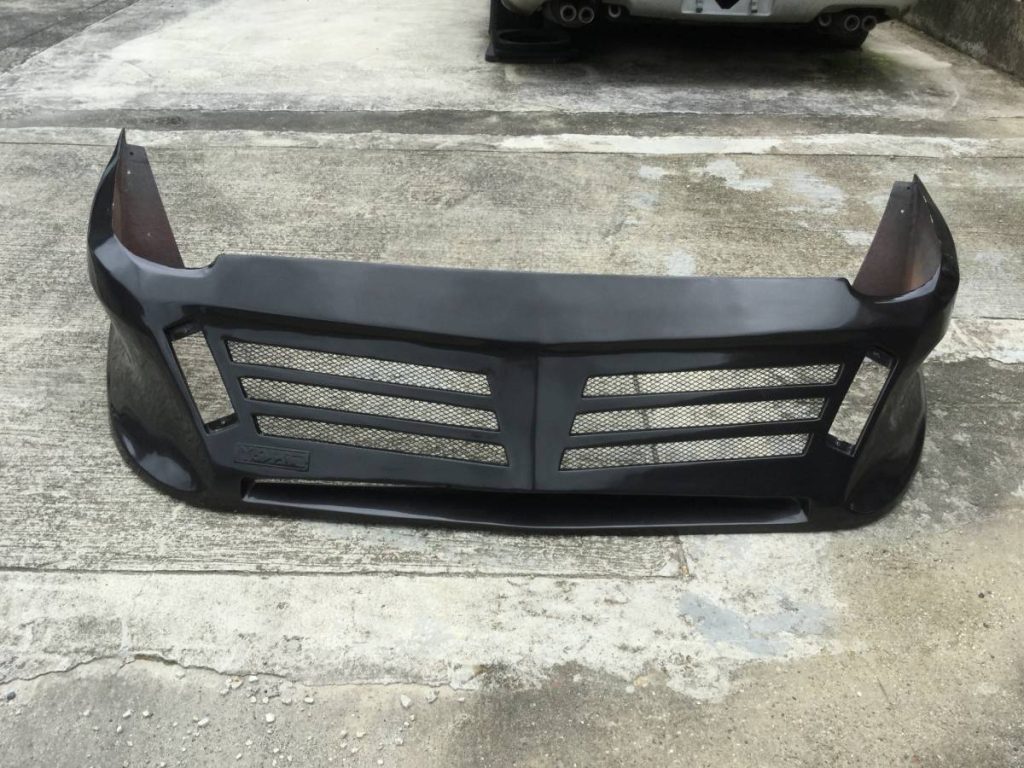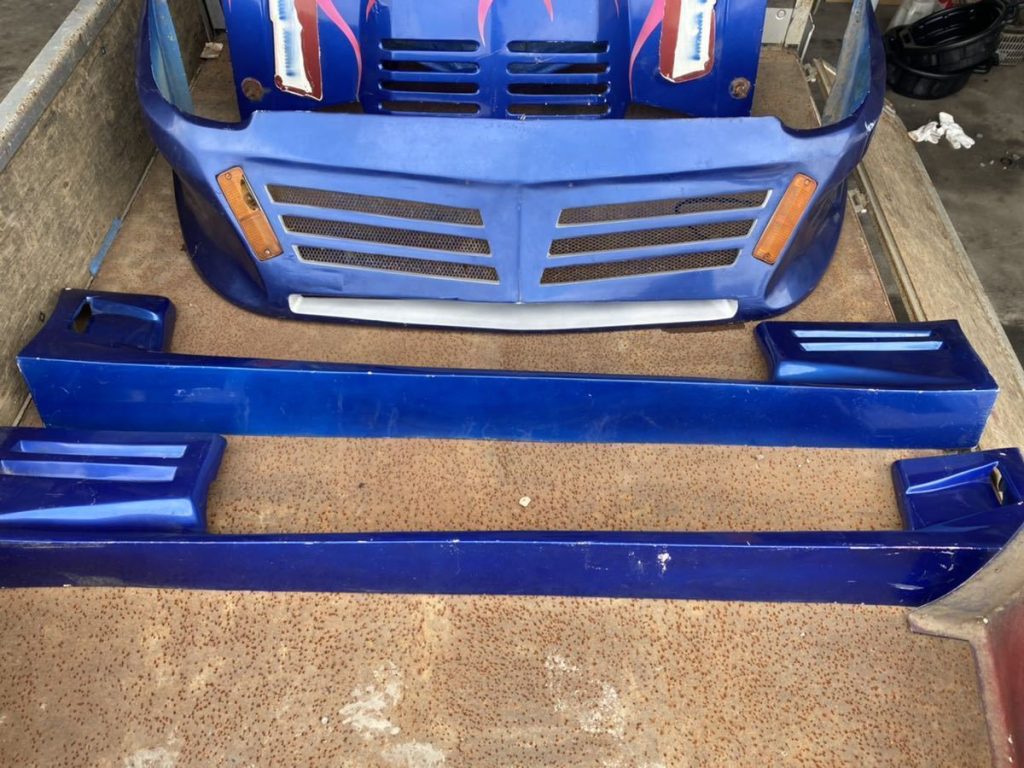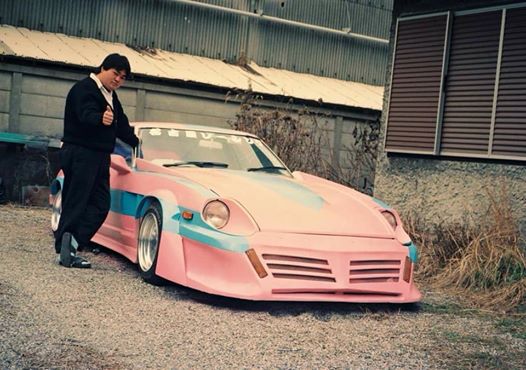 Hiro Side Step
ヒロ サイドステップ
Hiro's take on side steps, very popular with haiso builds.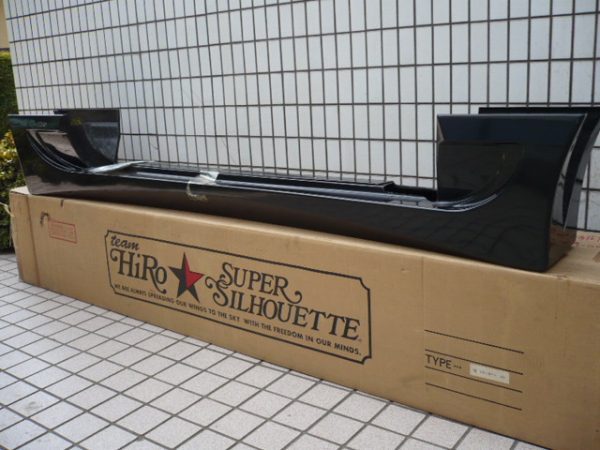 Yamato Side Step
ヤマトサイドステップ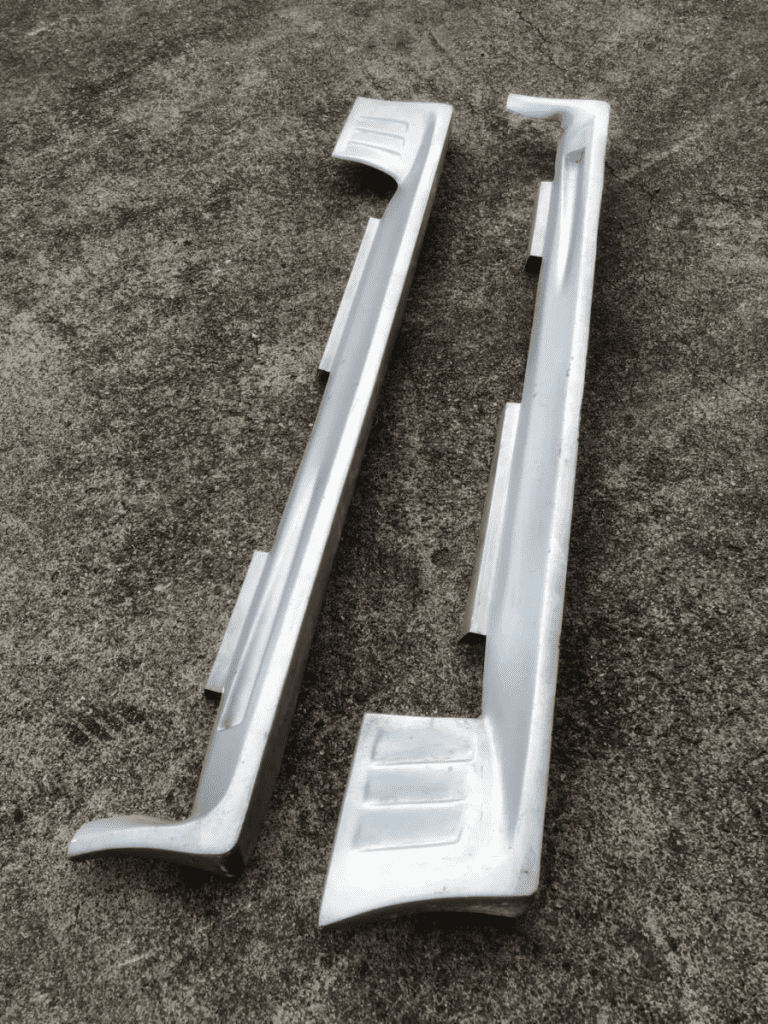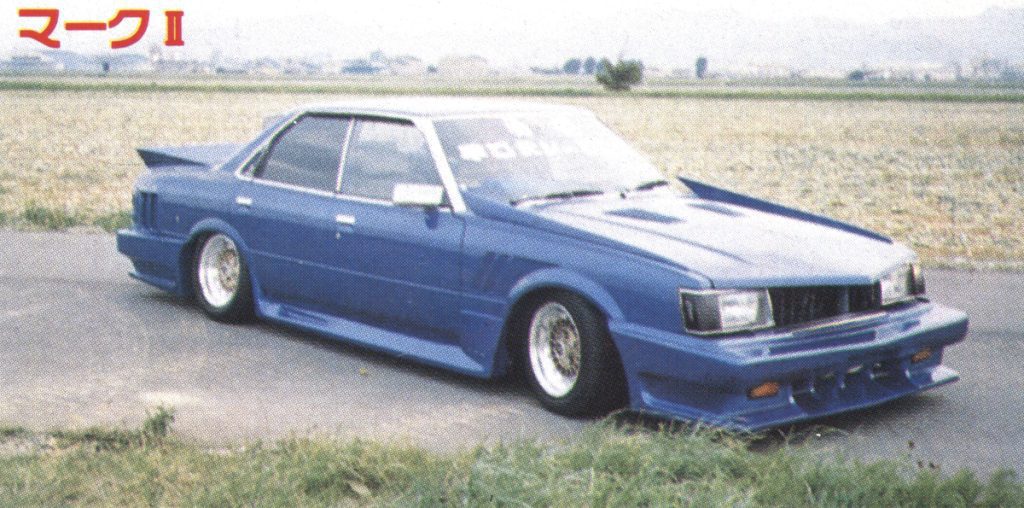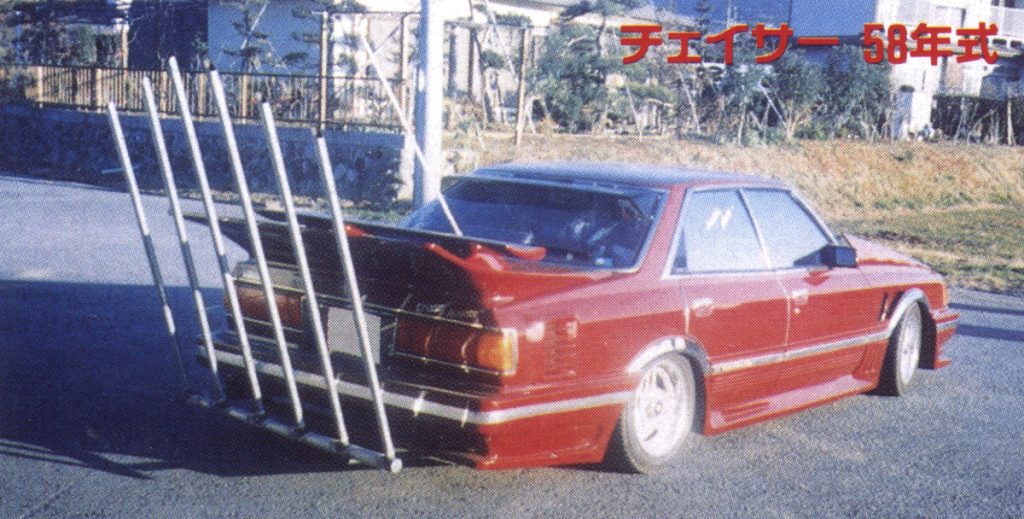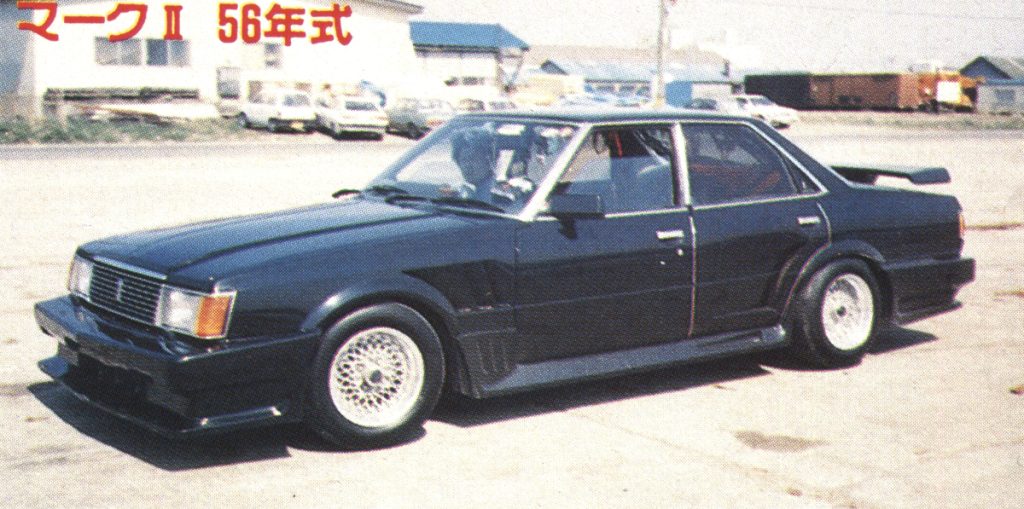 Yamato Full Kit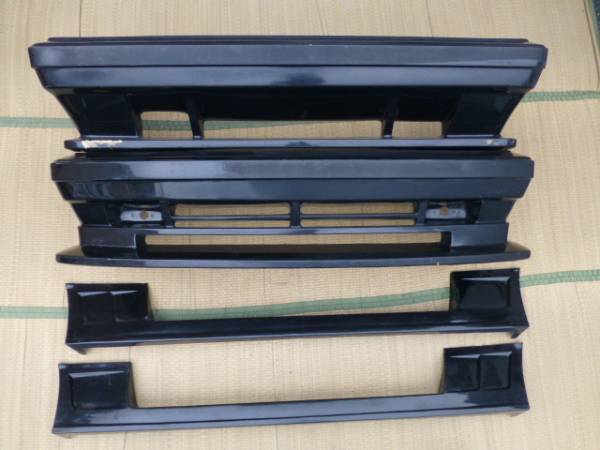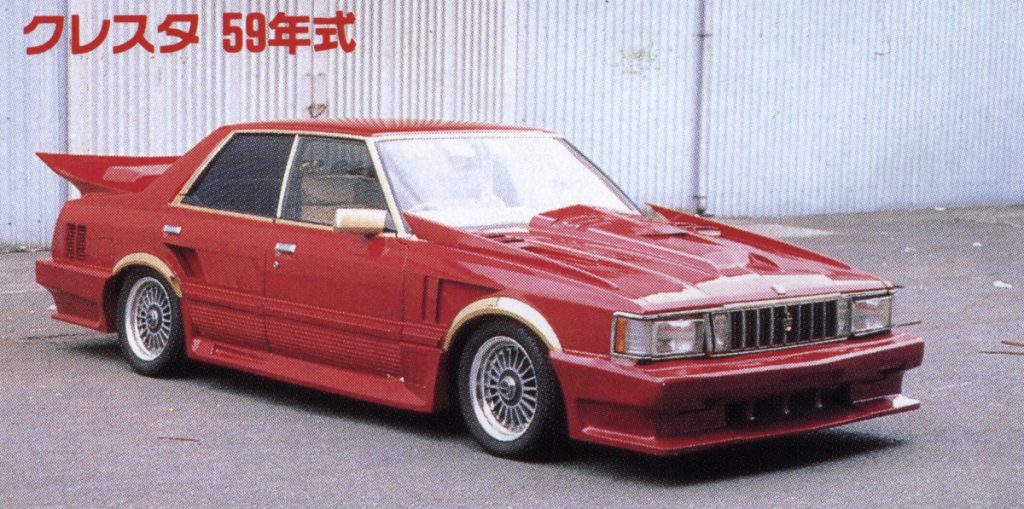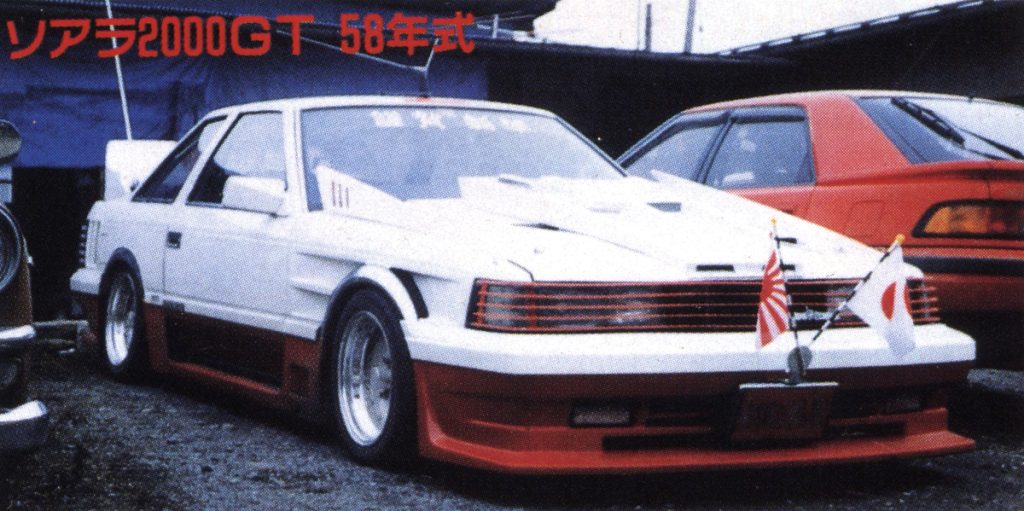 Hiro Full Kit
This is the complete version of a Hiro body kit. This is more of a late 1980s early 1990s style when the haiso aero boom was happening.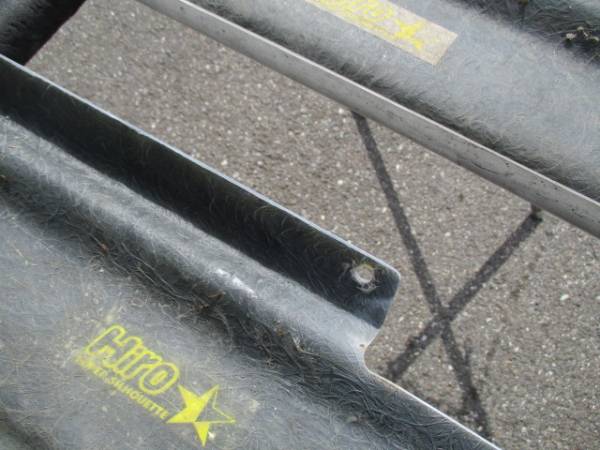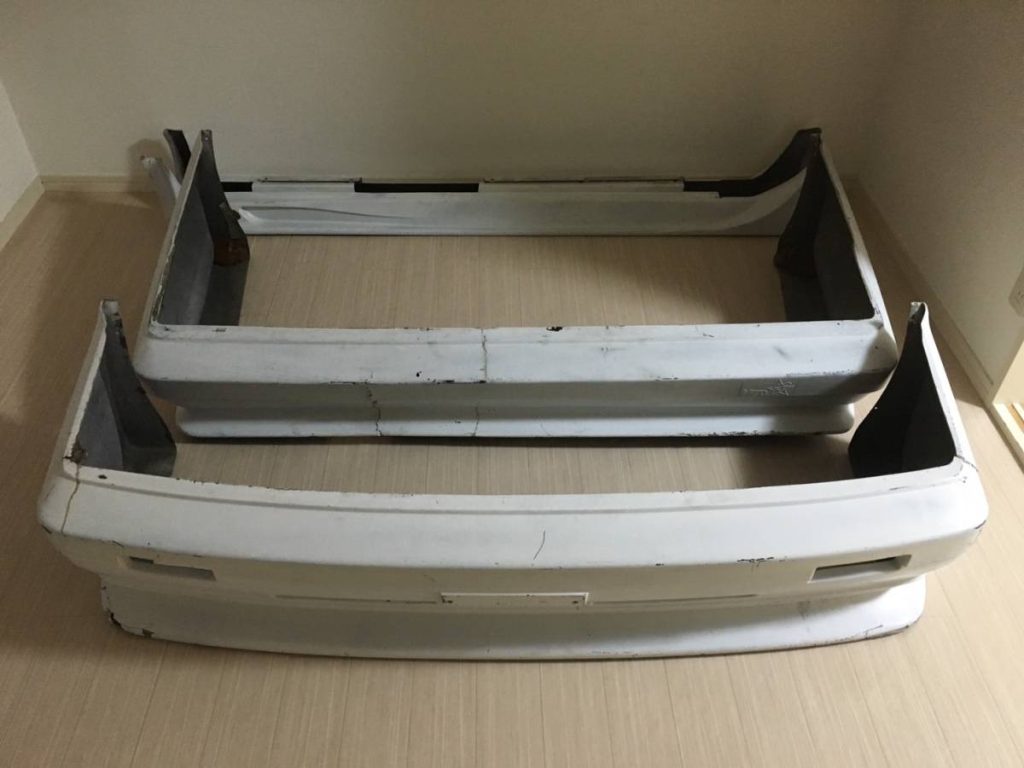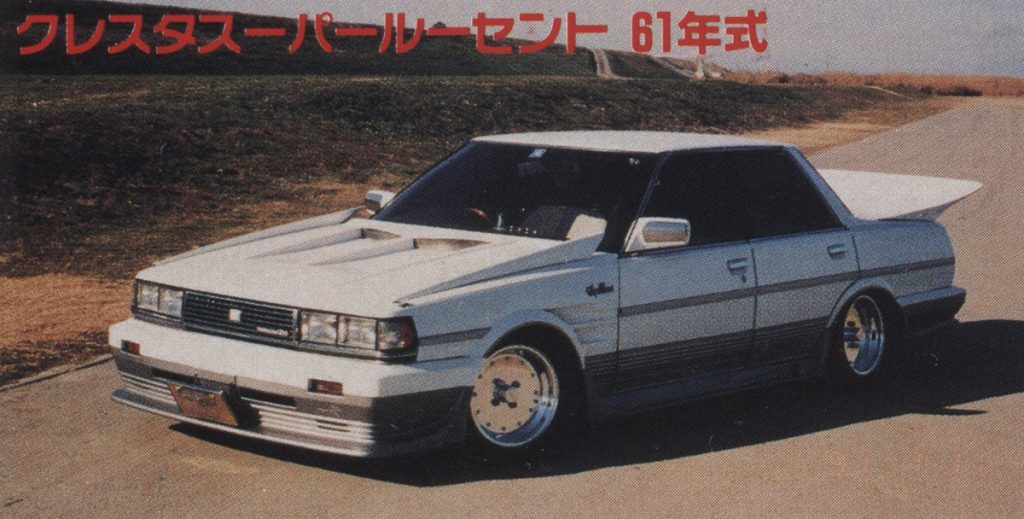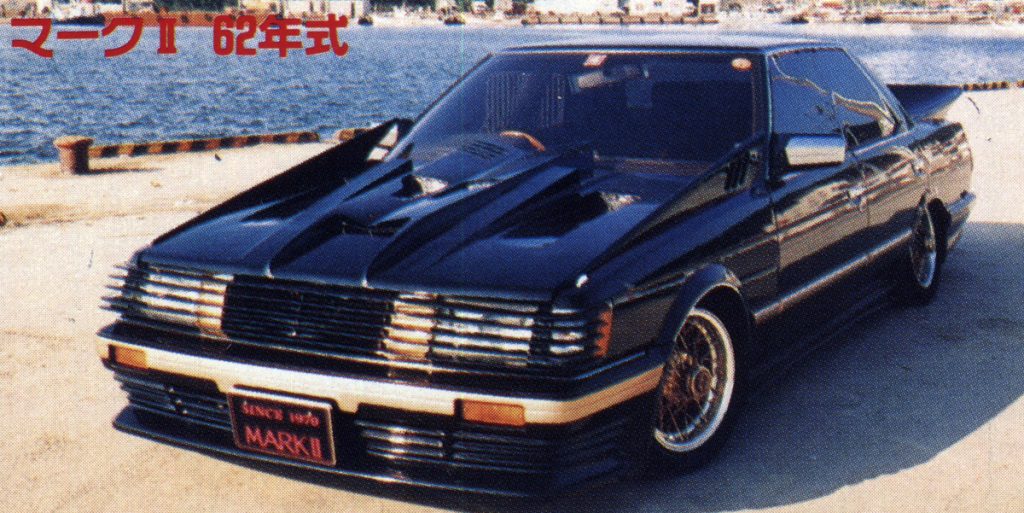 Hiro Front Mask
This mask would take the place of the stock grill and cover the headlights and corner lights. This is heavily influenced by European designers like Koenig Specials.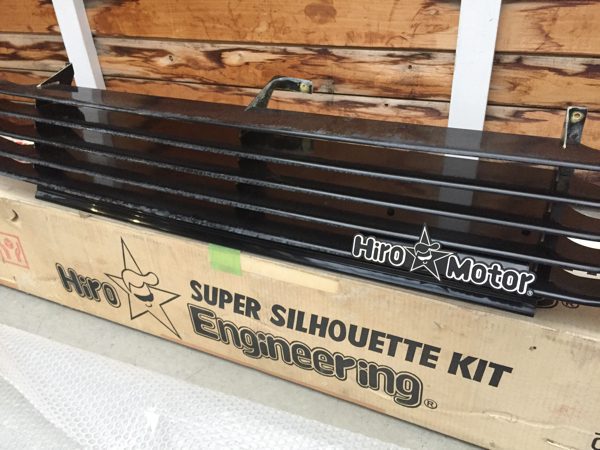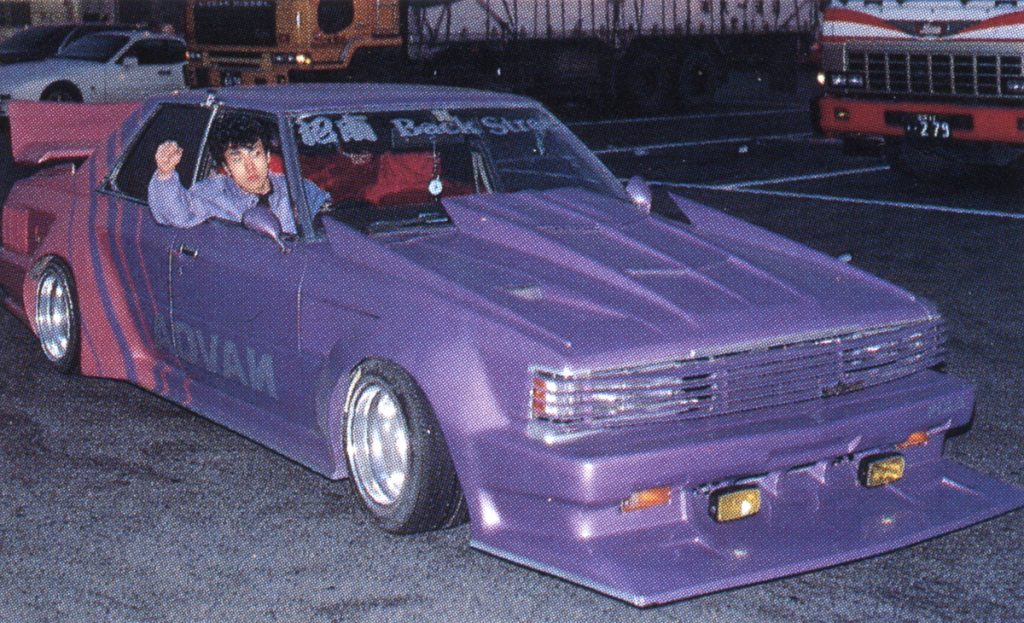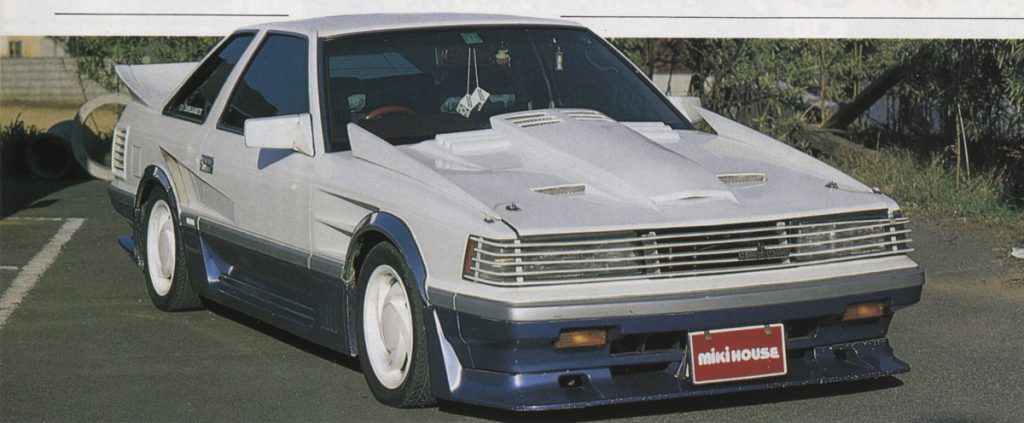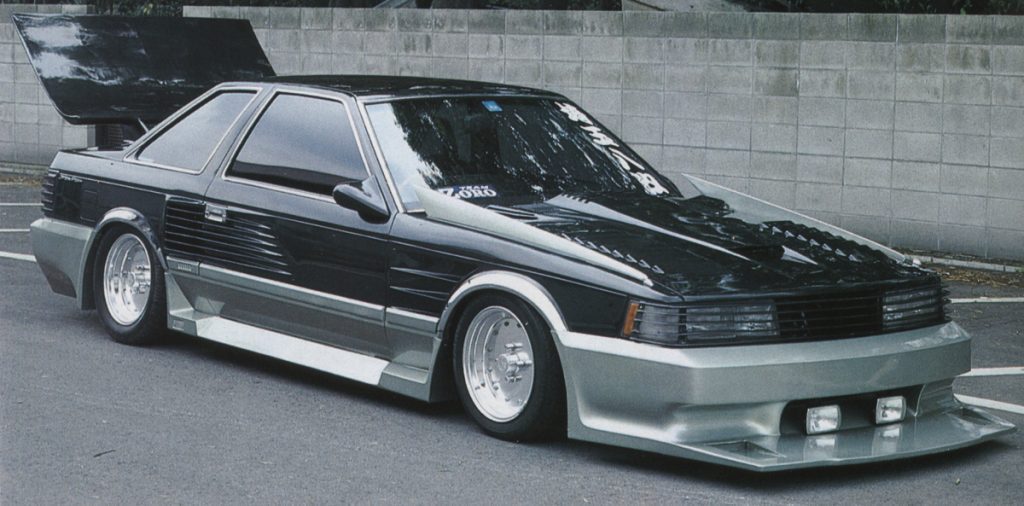 Celica XX Hiro Pane
Specific to the "Double X," this Hiro spoiler is a big wing to add to the back of the hatchback.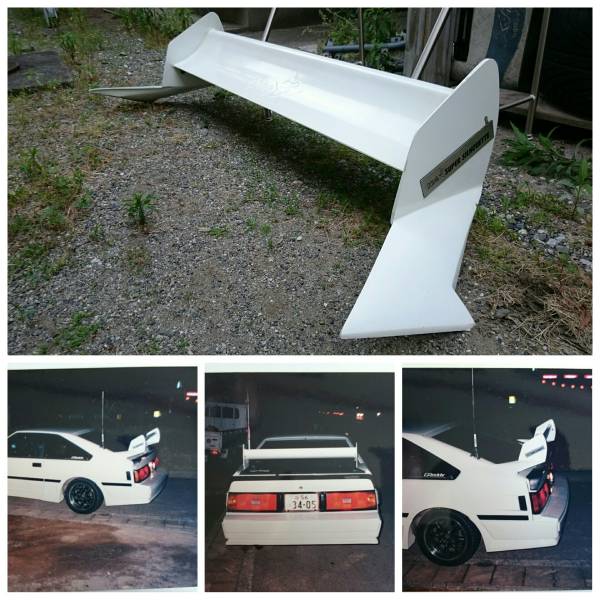 Hiro 2-stage wing /ヒロ2段ウィング
Very popular rear spoiler for Chibaragi and haiso styling. This is also a common part to see extended by the builder.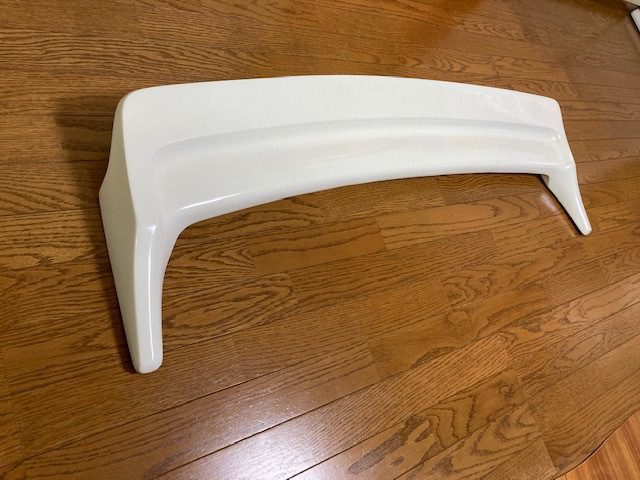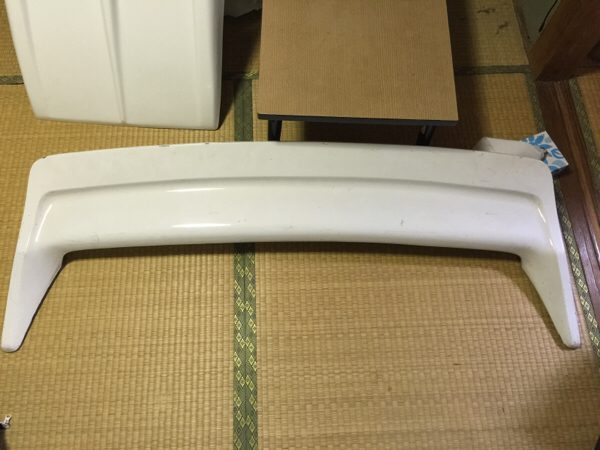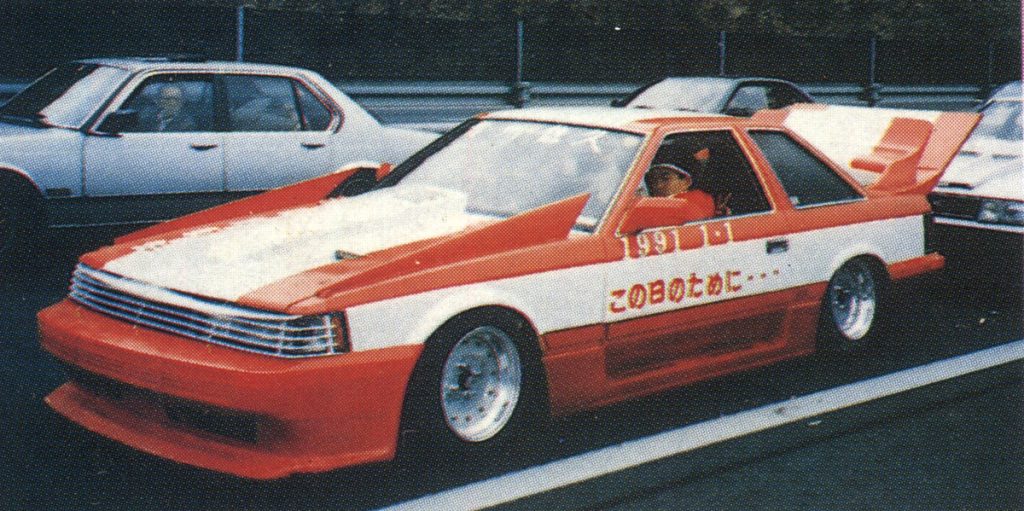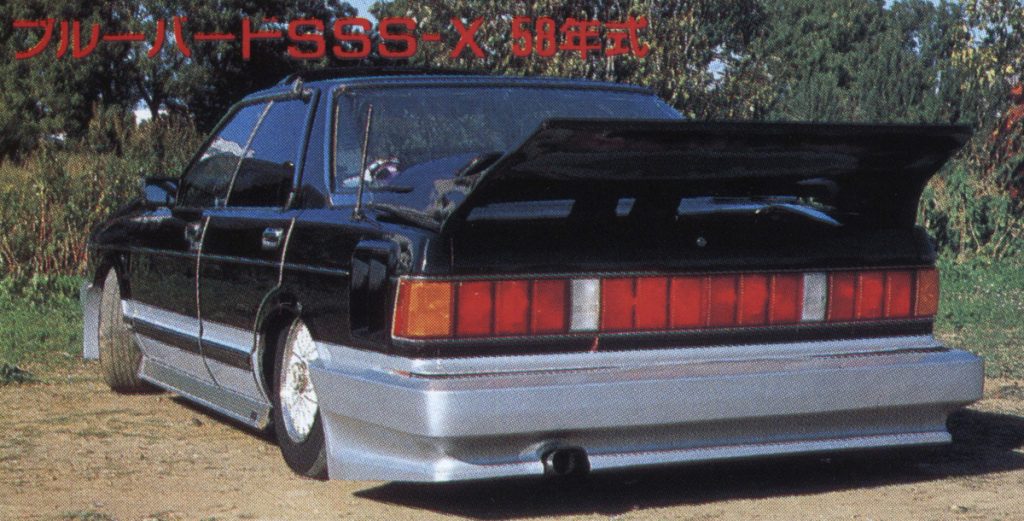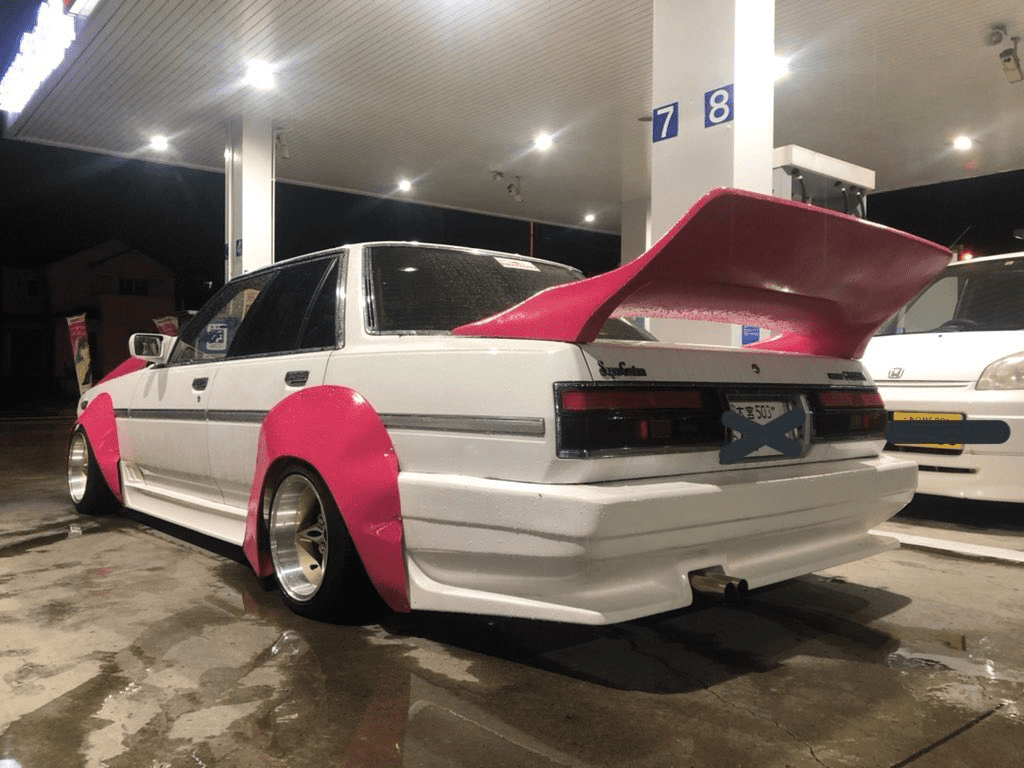 Racing Jacket
This is a front end cover that was made for cars such as the Toyota Celica and the Nissan Skyline. I think the idea behind it was to help with some of the aerodynamics for racing. It gives a nice smooth front end.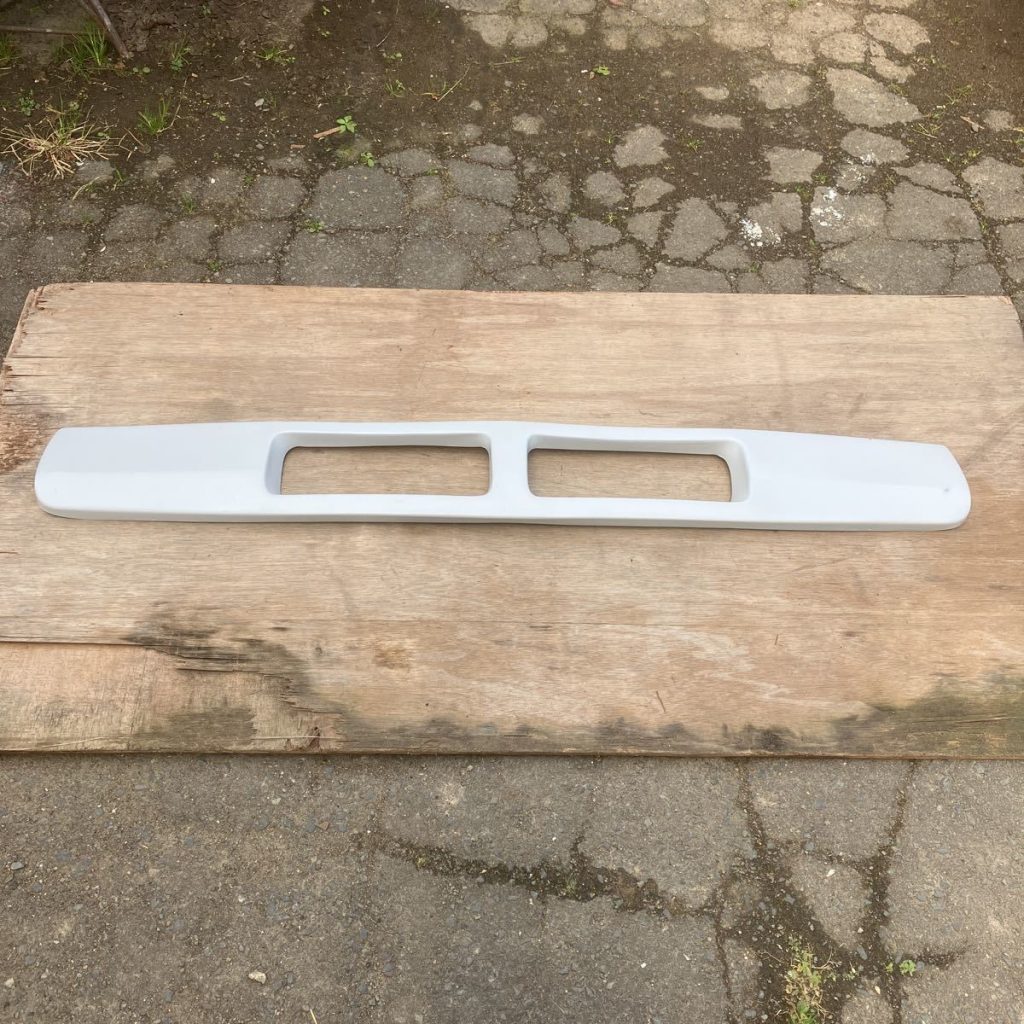 Toyota Celica Air Duct
Factory vents are another popular accessory for some kaido racer builds. These Toyota vents are a great addition to a lot of different cars hoods.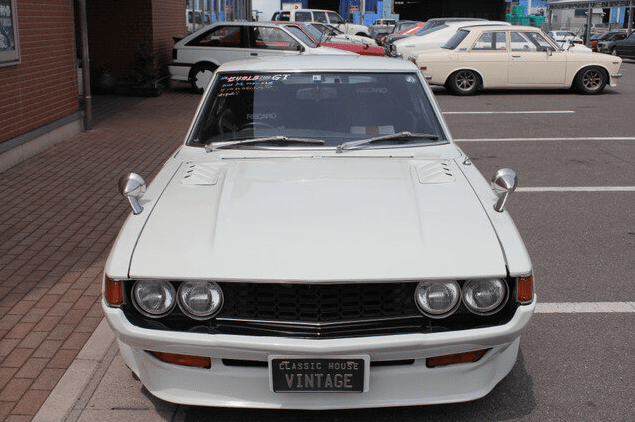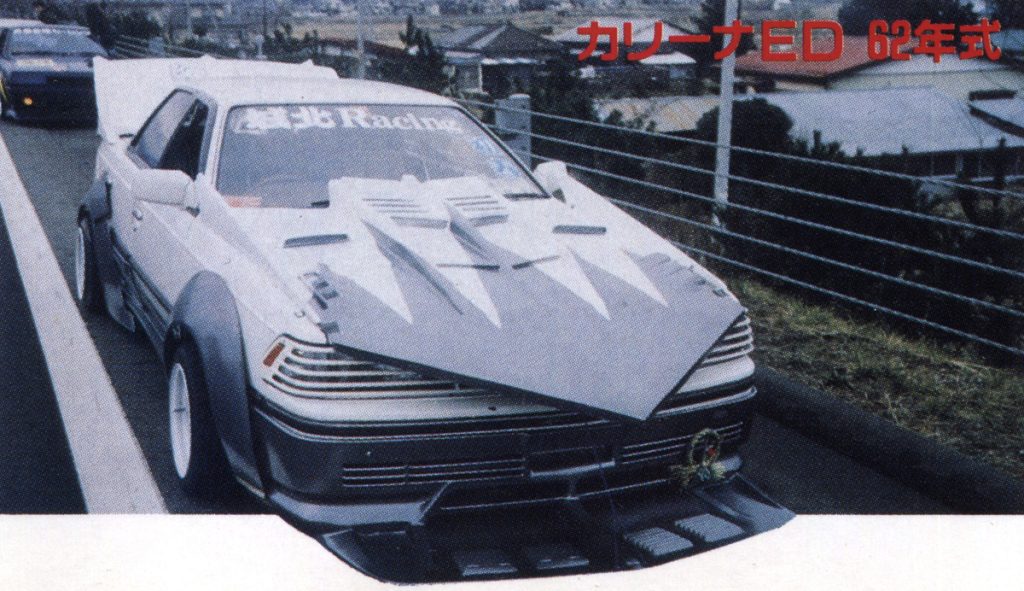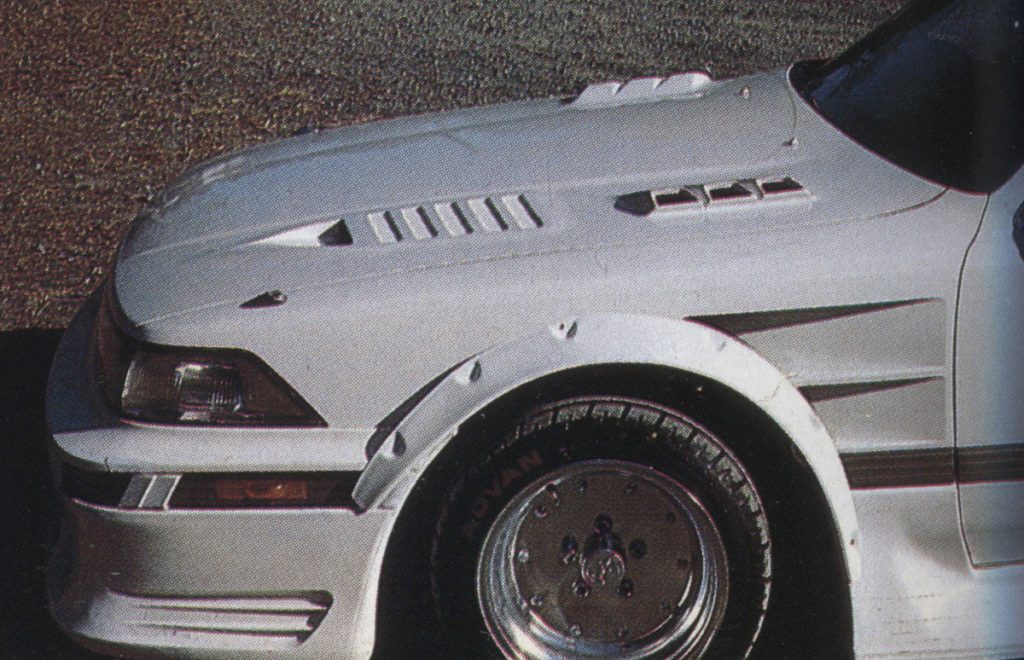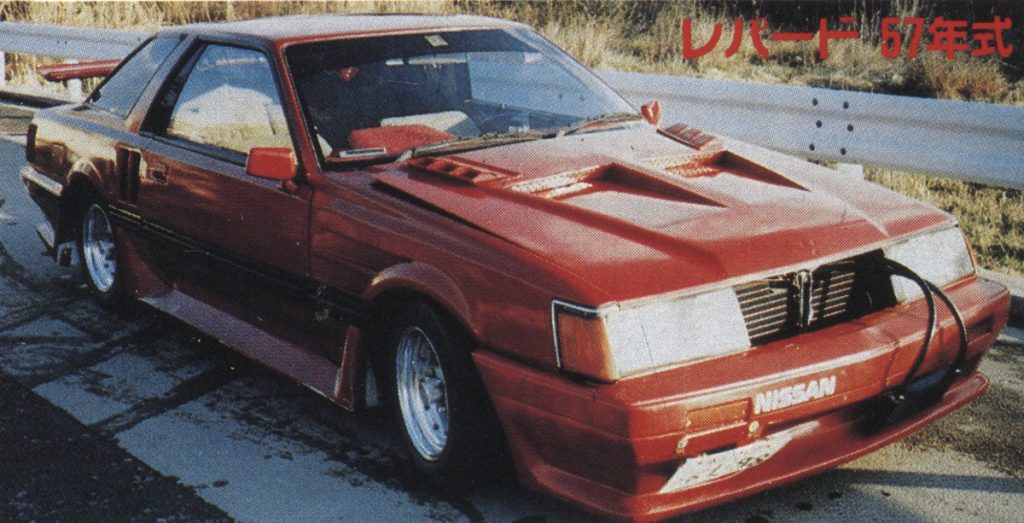 Toyota MR-2 Air Duct
Another very popular vent to add to the side of a kaido racer. Comes in two different variants. Usually mounted near the trunk area. As with many kaido racer mods, this is strictly a visual mod rather than improving any aspect of performance. While not made of fiberglass, it is actually made of metal.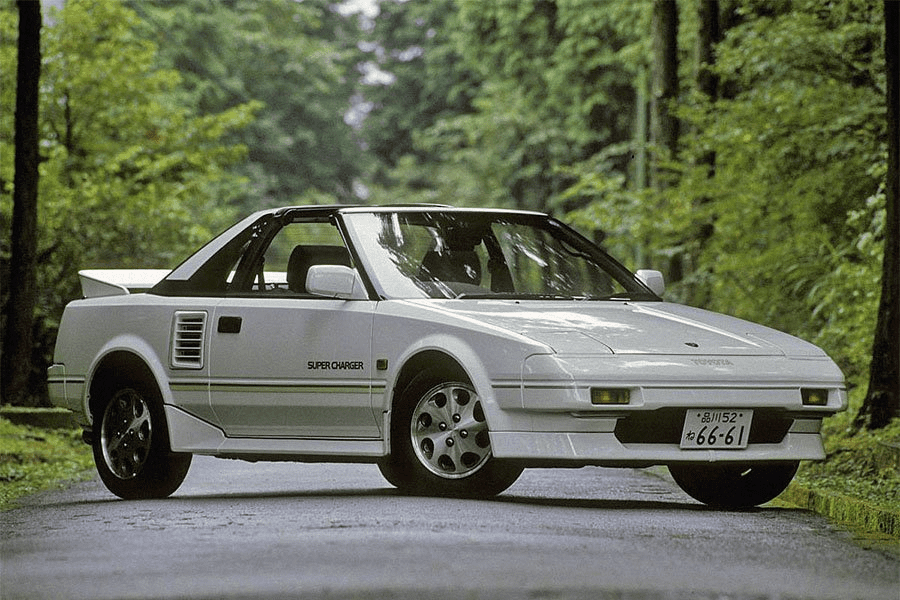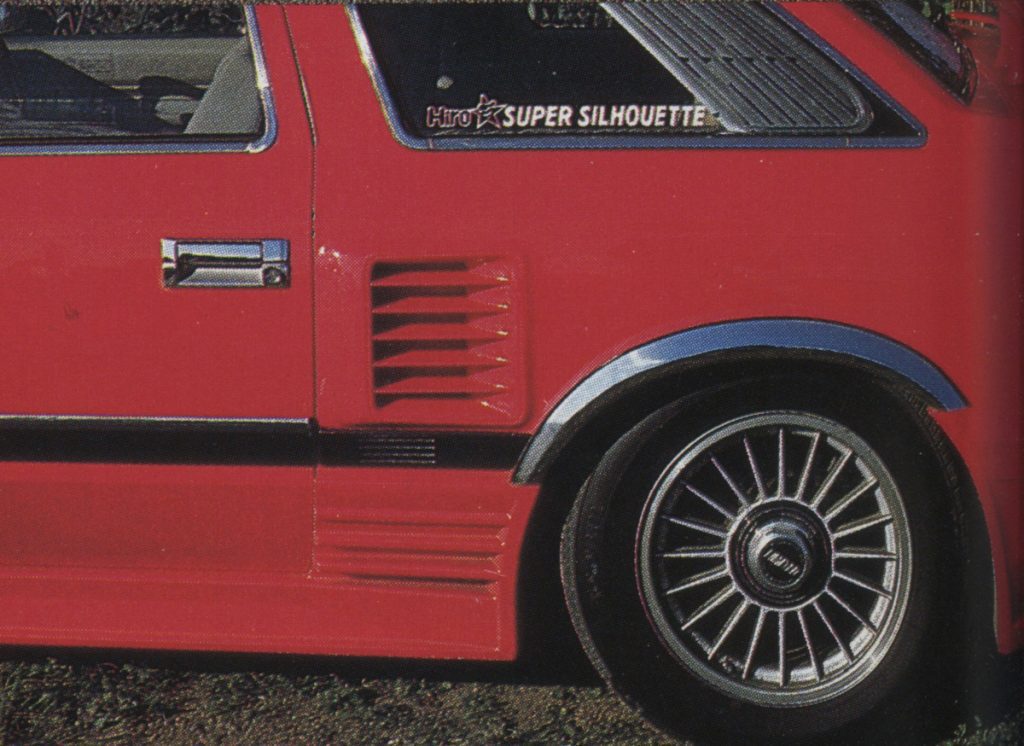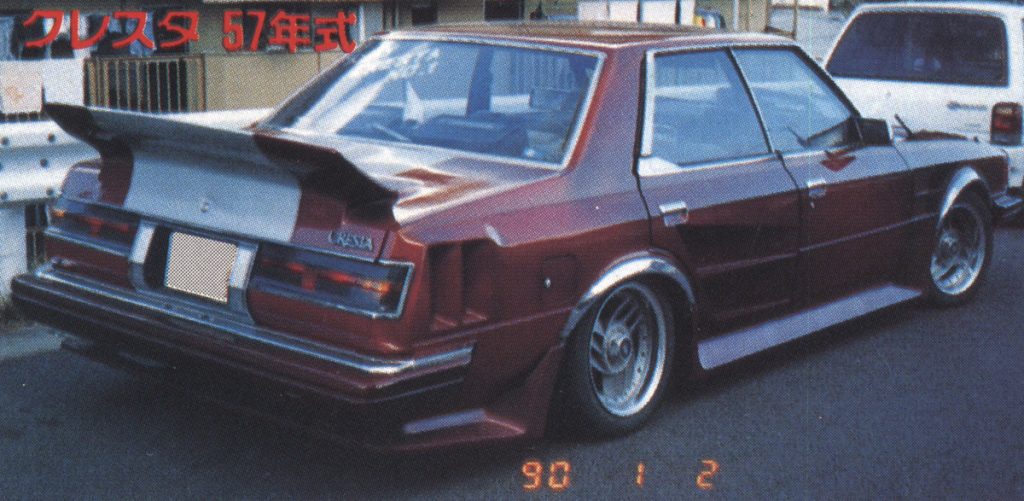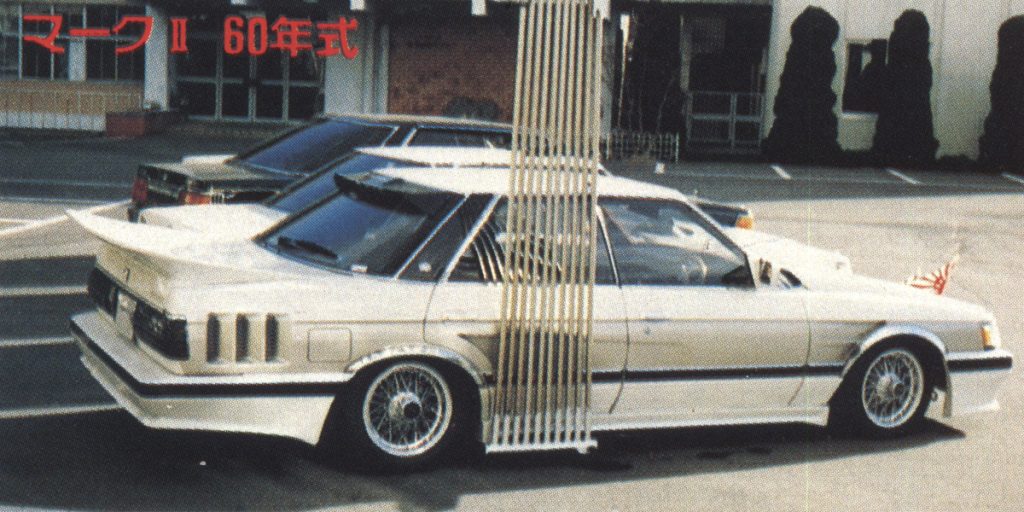 Nissan Fairlady Z S130 Turbo Air Duct
This is originally a factory part for the Fairlady Z turbo. Another part that isn't fiberglass, but fits in with the idea of this article and body modifications.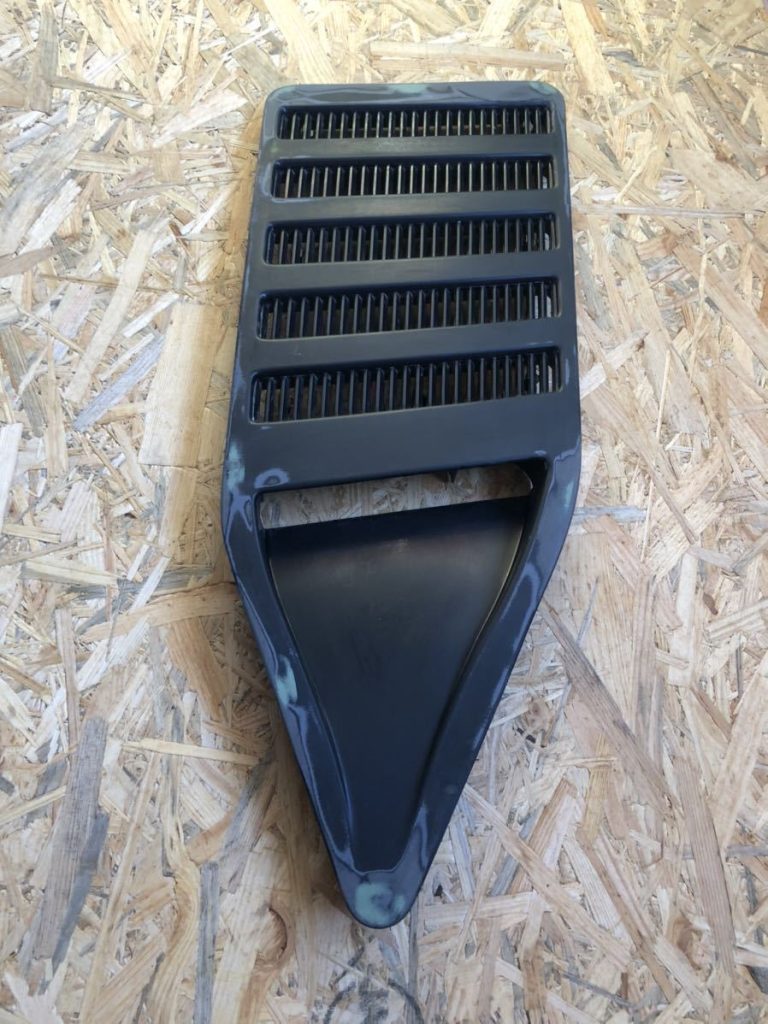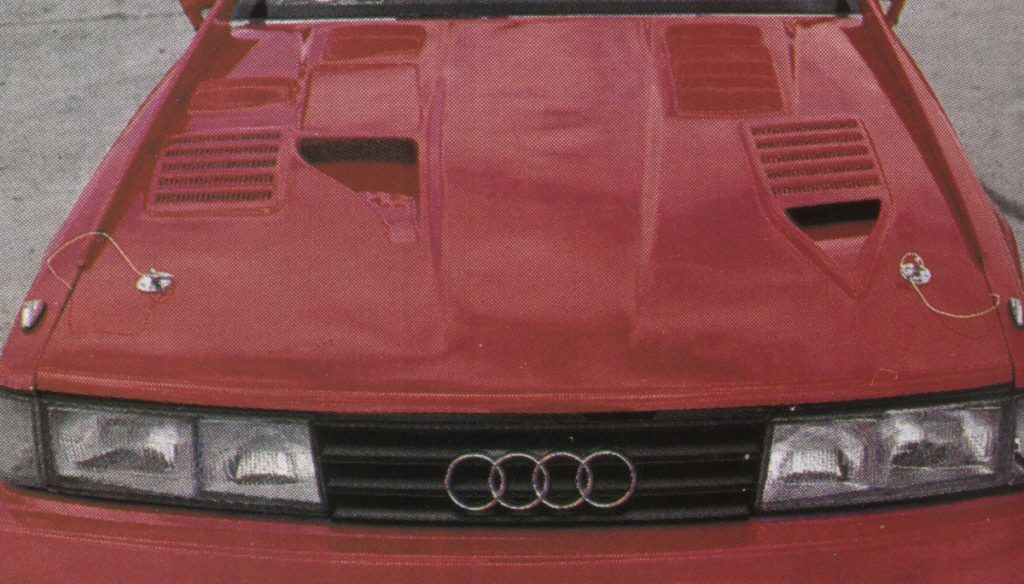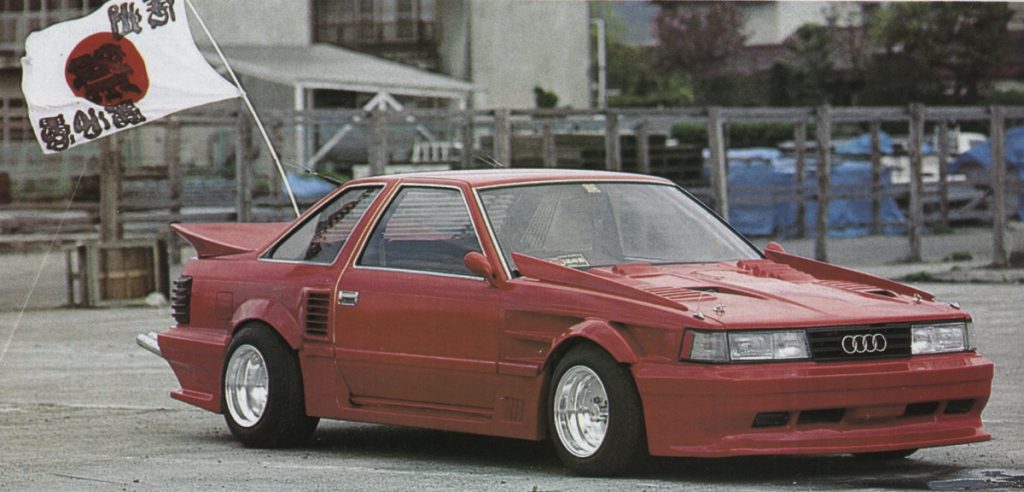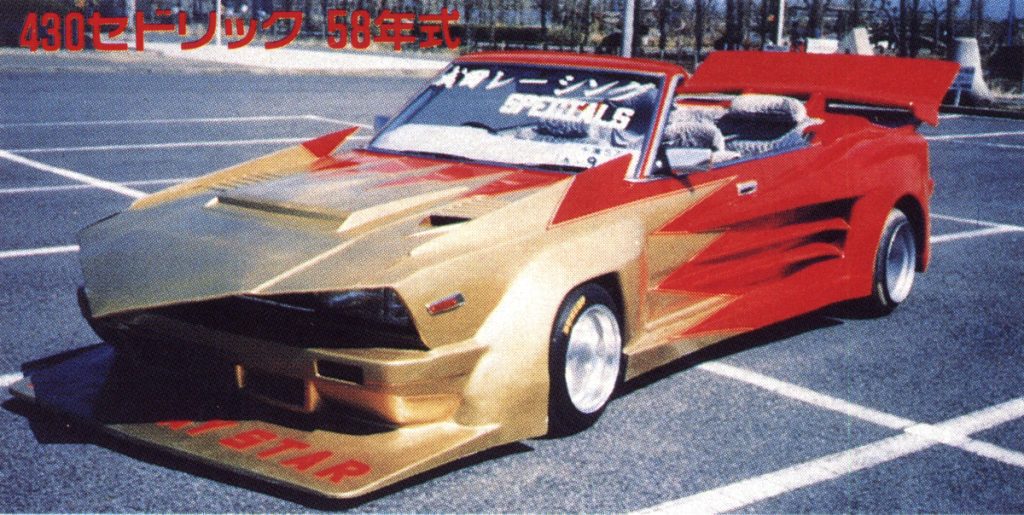 Nissan Leopard Duct
These are vents that were either removed from a Leopard or recreated in fiberglass. Fiberglass is the more popular option now with limited Leopards.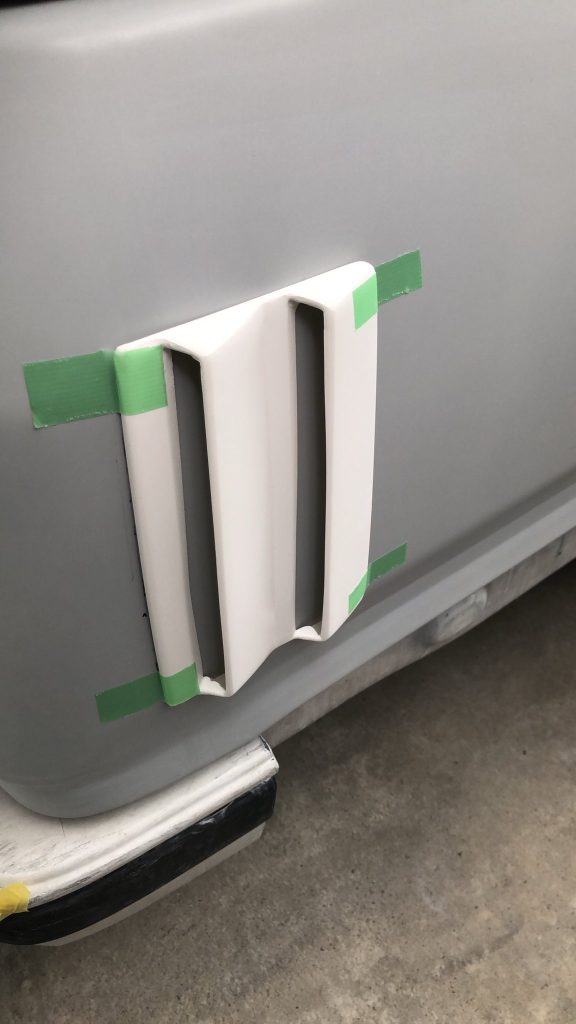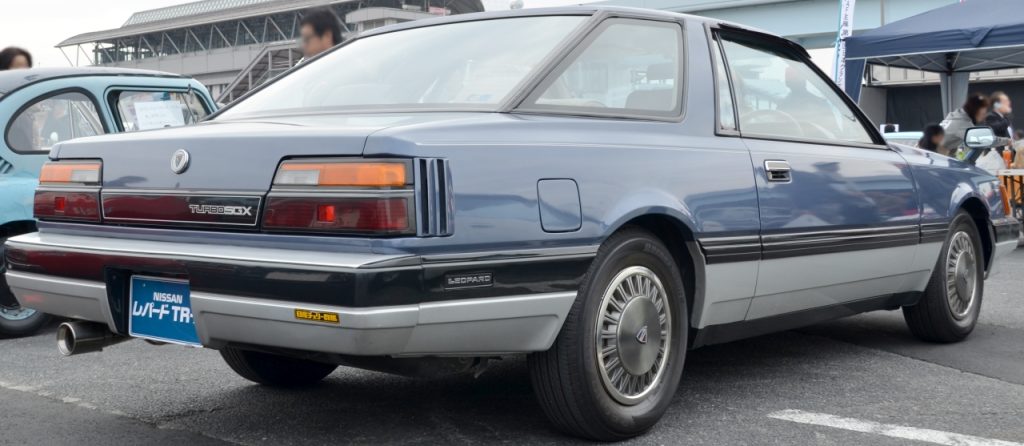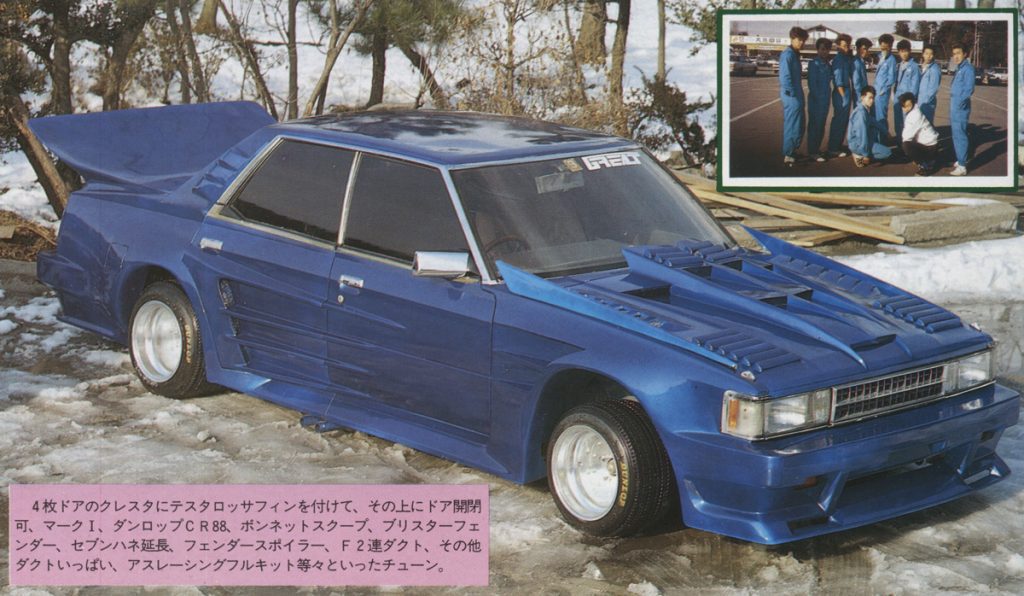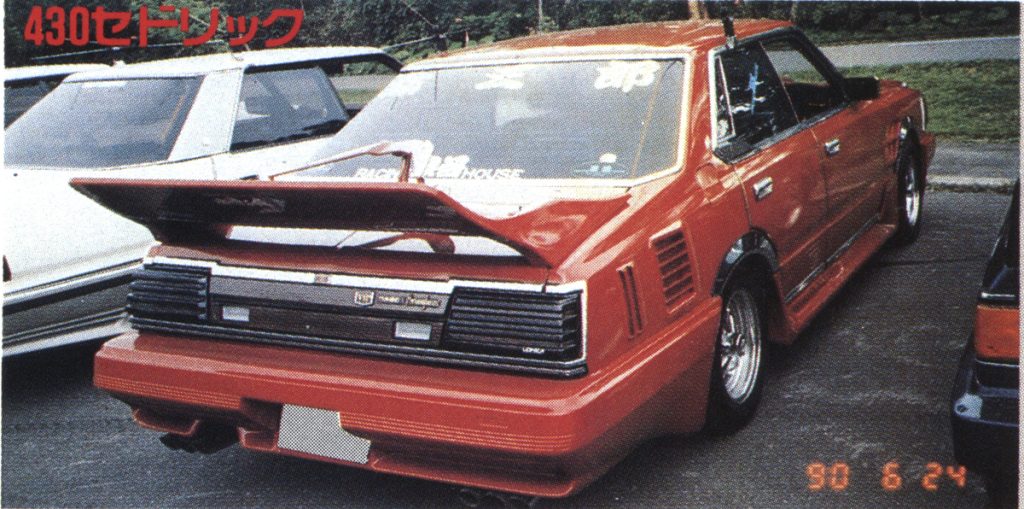 Datsun B310 / Nissan Sunny TS Cup Works Over Fender
Popular flares used in the racing series TS Cup. The Prelude example aren't exactly the same as the as the TS cup style ones on the Sunny. Another similar type of flare is the S110 Nissan 240RS flares.