Even 40 years later, Atsushi Muto ( 武藤厚司 ) and his legendary American Z is still talked about today. While it was covered heavily in magazines back then, there is very little information online about this iconic car.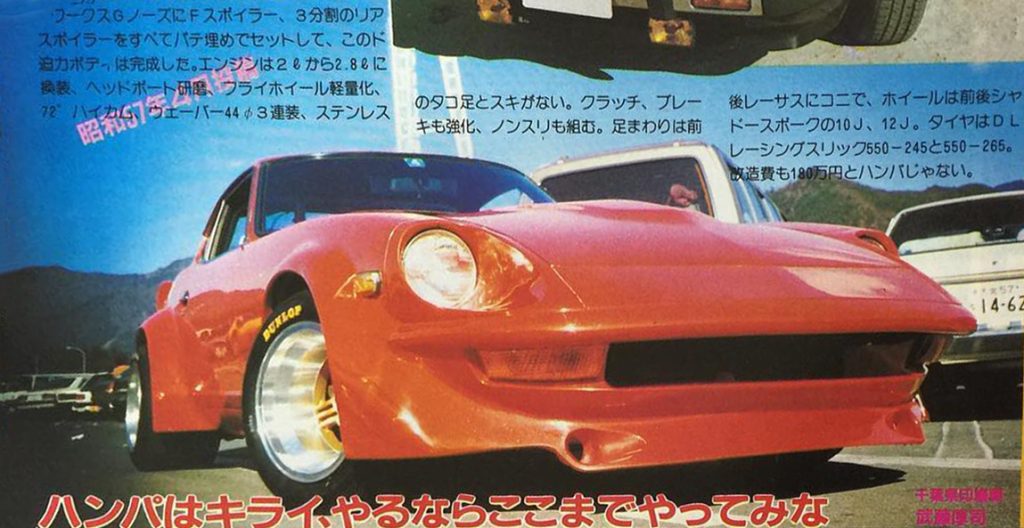 Originally Muto wasn't planning on buying a Z. It wasn't until he saw a nice bright red Z inside of Holiday Auto that changed his mind. After he was arrested running with Nina Mona, he decided it was time to step down and modify cars alone.
He had the works kit filled with body filler / putty and had it painted red by a body shop. It was then ready for the second Fuji Grand Championship (Grachan) in May 1982. He was invited by his juniors to go. The Z stood out, but there was a lot of competition from other heavily customized cars. Cars like the Celica LB with silhouette fenders were earning lots of attention. It was then he decided to go all out for the next event in September.
Muto-san thought "Ah, thats not good at all. I am determined to win and then catch everyone's attention on my car for the next 3 consecutive shows.*"
*Cars have to pass "shaken," a mandatory and very thorough car inspection every two years. Meaning cars with excessive illegal modifications either had to return to stock or were eventually scrapped.
He only had 4 months to prepare his car for the next Grachan in September. He had to decide how he was going to make a huge transformation to it.
Since the car already had the works kit (fender flares) putty filled smooth, he wasn't about to change that. He spent the next month only thinking about what modifications he could do to it, almost daily with pretty much no sleep.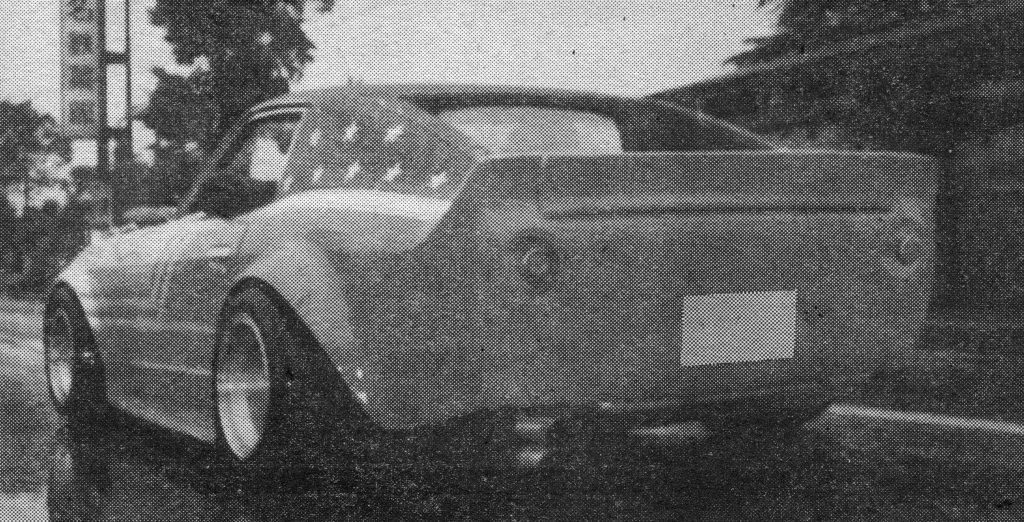 His first idea was the rear end. The Fairlady Z has no way to change up the front, but with the rear end, you can alter it a lot. He thought that changing the rear end to an "American one-tail light embedded" style and removing the bumper and moving the license plate would be enough. He wanted to alter the rear end so much that you cant see any remnants of the original Z. This is why he putty filled the entire rear end.
He then wanted to change the rear hatchback to an airone gate (inverted hatch). He chose to modify the stock Fairlady Z hatchback and mate it with an FB RX-7 airone gate. Since you could tell right away that it was a Z car with the airone gate hatchback, he used the RX-7 one to make it more confusing.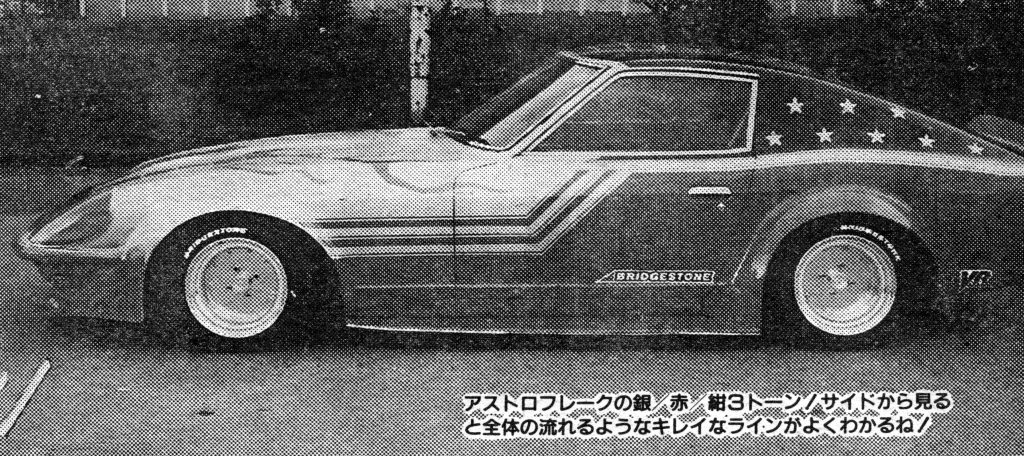 With the body image figured out, he just needed to figure out a paint job. His inspiration came from metal flake painted cars in America. There was a local body shop / sheet metal shop that specialized in making caravans. He used to go there everyday thinking about the flake paint. Muto thought a silver flake would be a good idea, and that the American flag would be cool since it has 3 colors and he liked the look of the stars. There was also some inspiration from American builds that have the flag on the hood, so he drew from that as well. At the time he spent about ¥300,000 (with inflation ¥393,076 or $3,072) on the paint job.
Muto showed up to the September Grachan to show off his creation but the event was canceled due to rain. Then a typhoon prevented them from driving on the Tomei Expressway home, so they had to spend the night.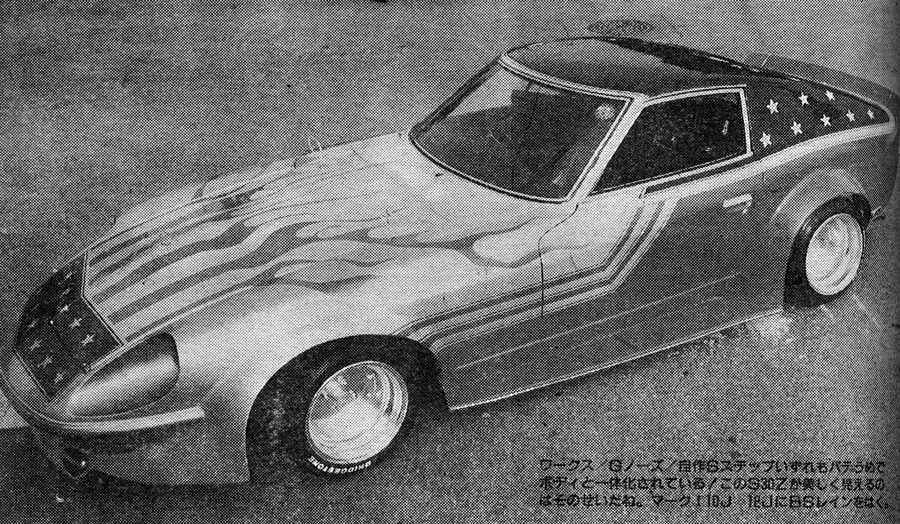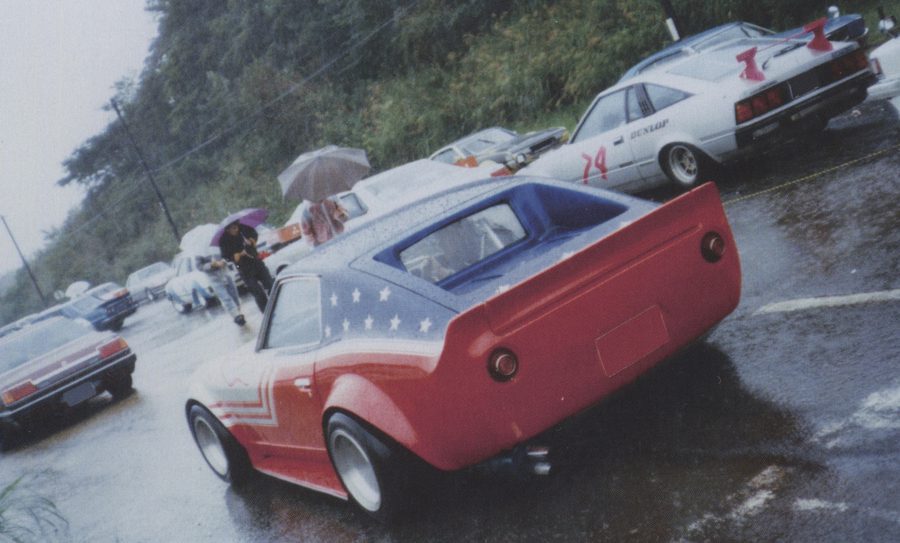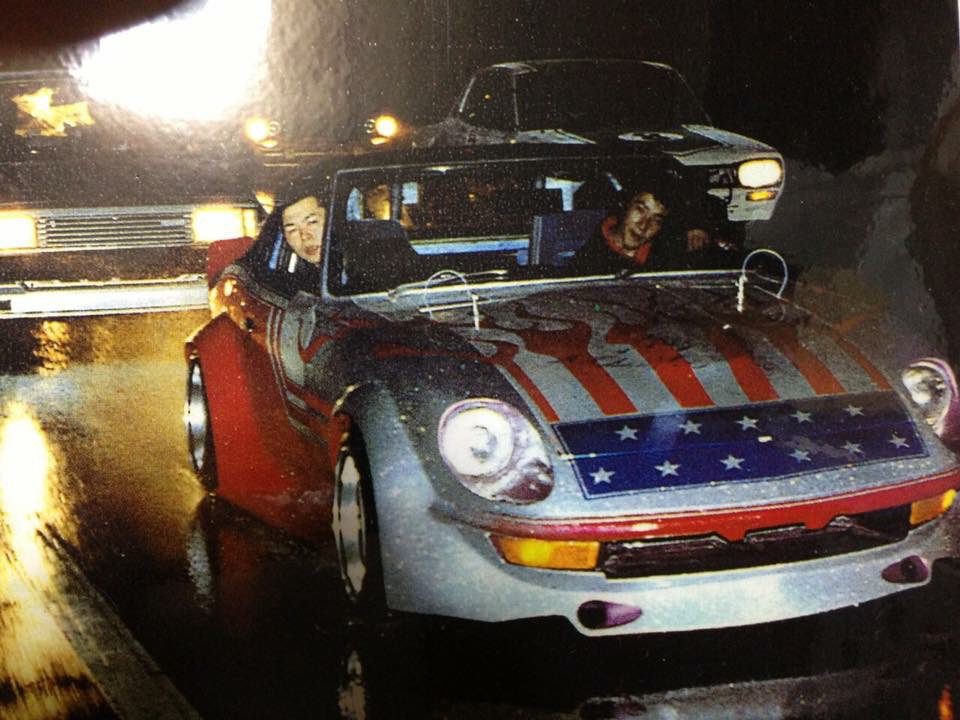 This Fairlady Z when through 4 different stages. The first stage was the original red, with works flares and g nose "putty filled" to remove all gaps in the bodywork. The following stages were the most iconic, donning the American flag flames on the hood. There was some minor adjustments between these next stages. Originally the car had the Devil Racing Shadow spokes in a 14x10j and 14x12j setup along with Dunlop CR88 tires. At this stage it also had the stacked dual exit exhaust and red lower valance and works spoiler. The headlight buckets were also green with headlight covers. The next minor stage would swap out the Shadows for Speed Star Racing Mark I in 14x10j and 14x12j wrapped in Bridgestone "rain" slicks. Next stage would have the front end painted silver and the headlight buckets painted purple. The exhaust would also be changed to a single exit with short takeyari. The last stage would include longer takeyari and Bridgestone sticker on the door.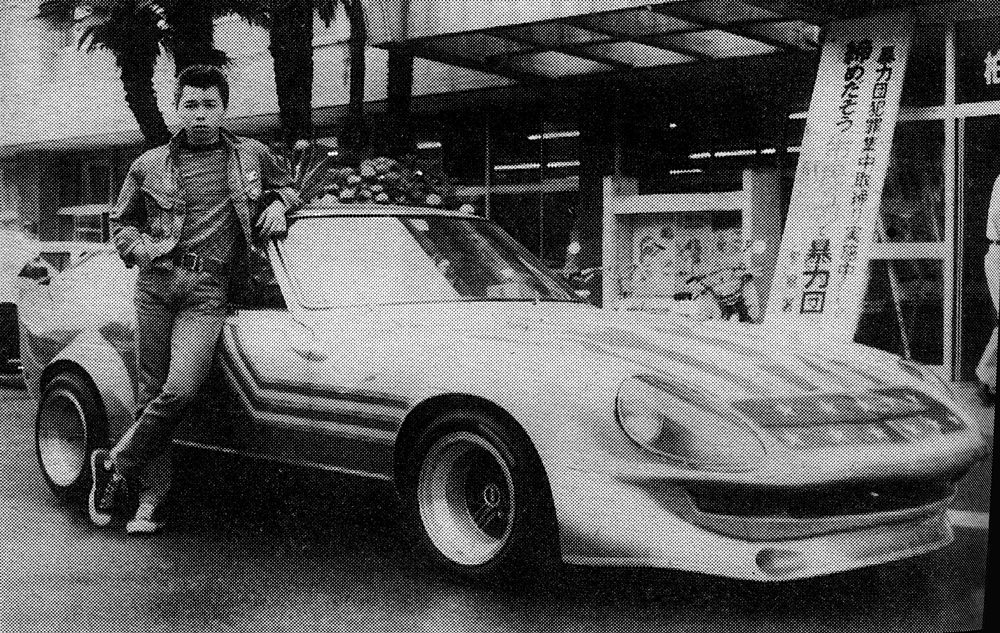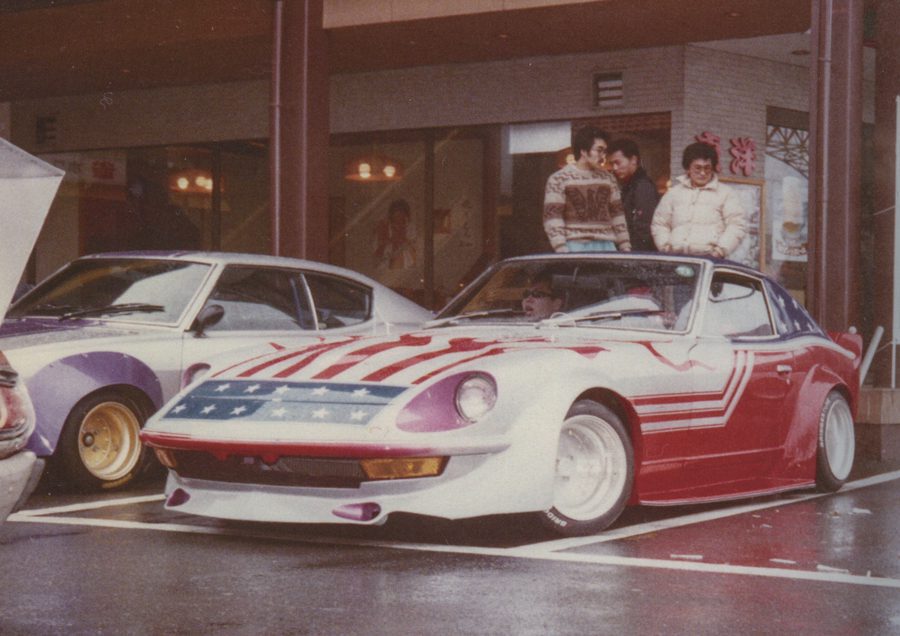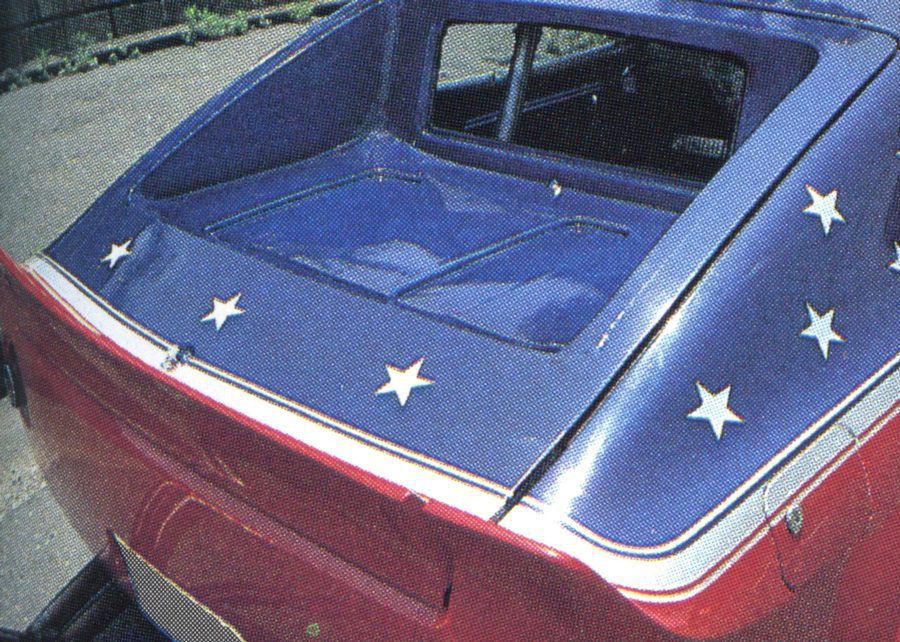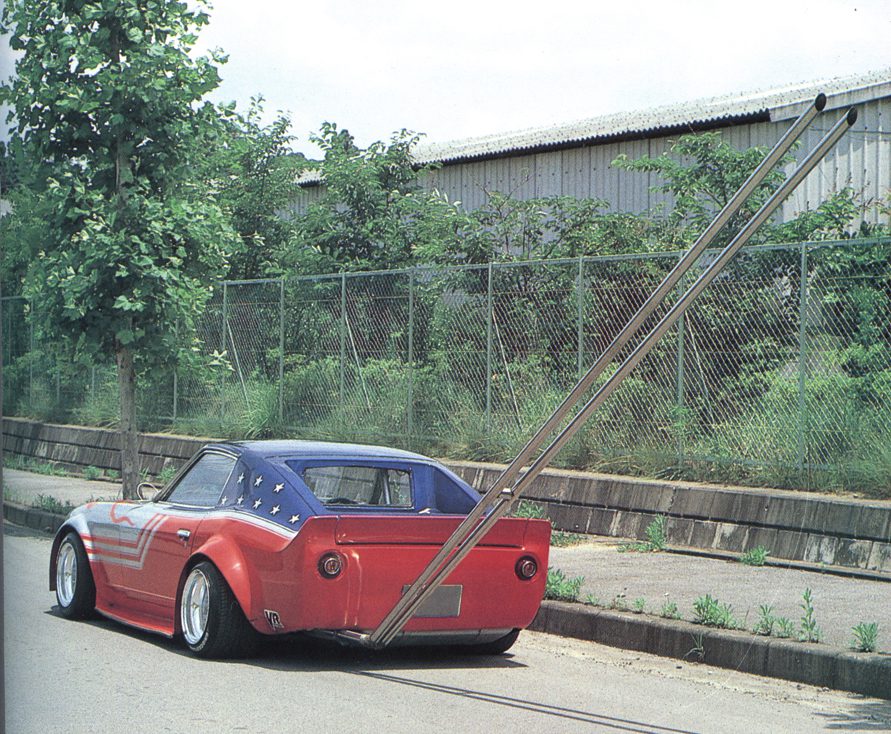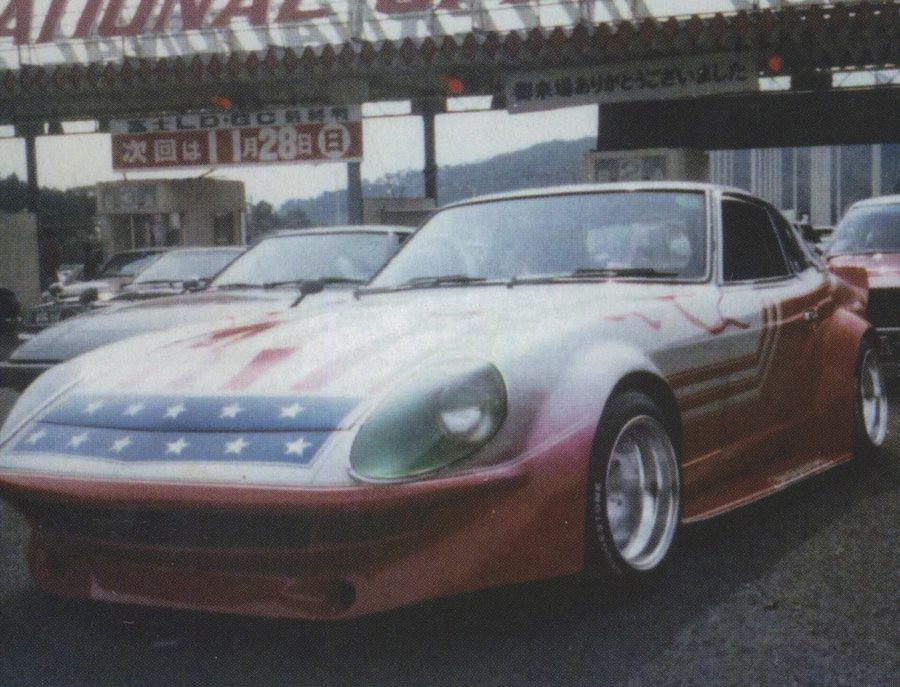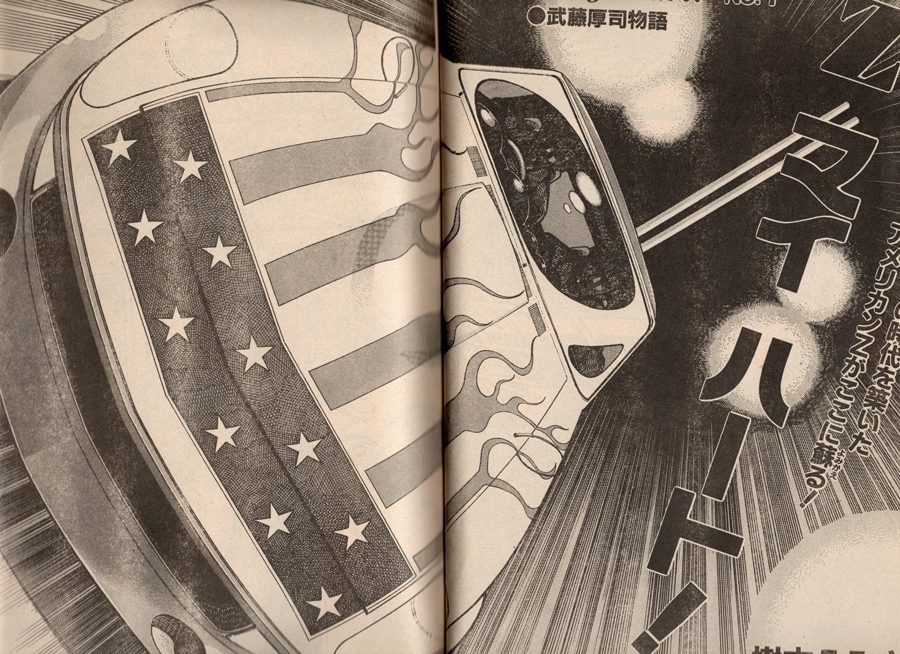 Auto Works ran a manga inside of their magazine based off of Muto's Z. "Z My Heart" debuted in 1988 in their first issue.
Eventually the vehicle inspection expired and the Grachan meeting spot was kicked out of the parking lot, so he scrapped the car. Even though this was a very expensive build, it landed him in a lot of magazines and created a legacy. "So I think it was worth it," said Muto.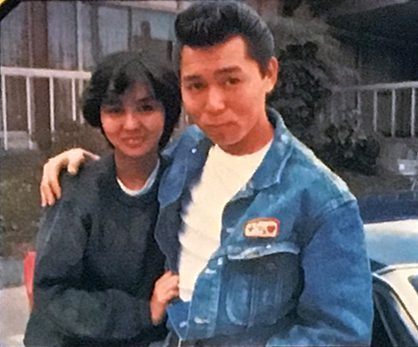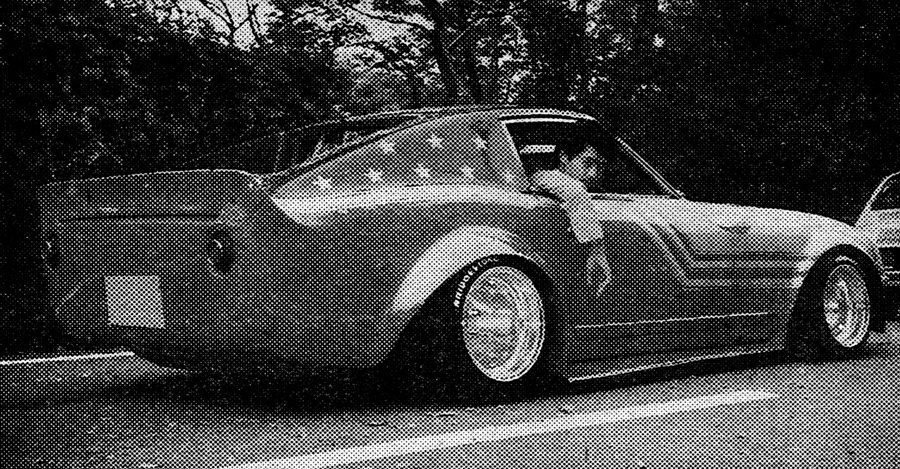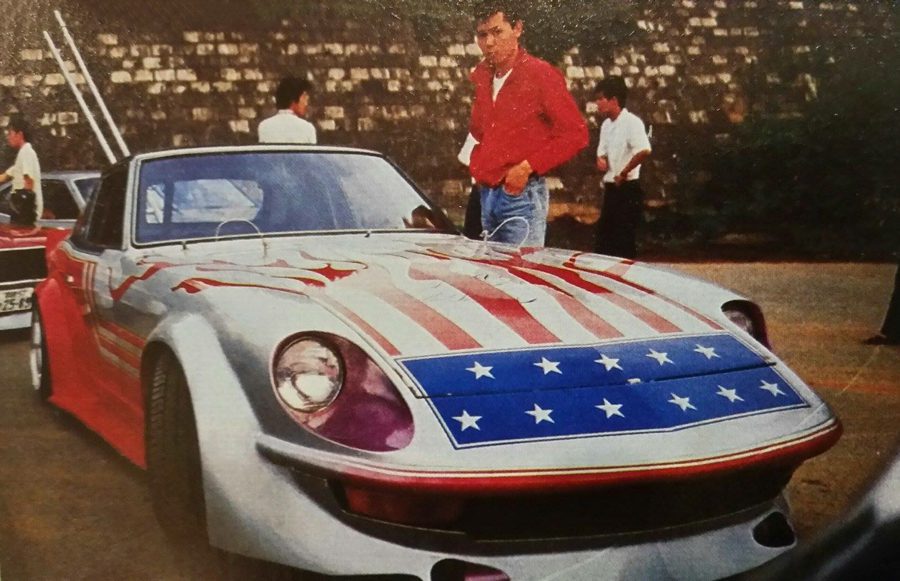 Early Years
Growing up Muto was a regular kid. He really liked his bicycle. When he entered junior high school he would start to modify his bicycle like raising the handle bars and changing the tires to Bridgestone.
He was 16 years old when he attended his first motorcycle gathering. His neighbor senpai (mentor) took him to the local Nina Mona ( ニーナモーナ ) meeting. Once he started high school, he was surrounded by tsuppari (delinquent students). So naturally he turned into one too. He had a really fun time at the first meeting. Some of the Nina Mona members were over 20 years old, all the way up to 26 leading the group. Most of their motorcycles were GS, KH, CB400F, GT300, FX. Because he became addicted with this new lifestyle, he was promoted to be the 7th leader of Nina Mona. This was right after the Road Traffic Law was updated to include countermeasures against bosozoku (motorcycle gangs).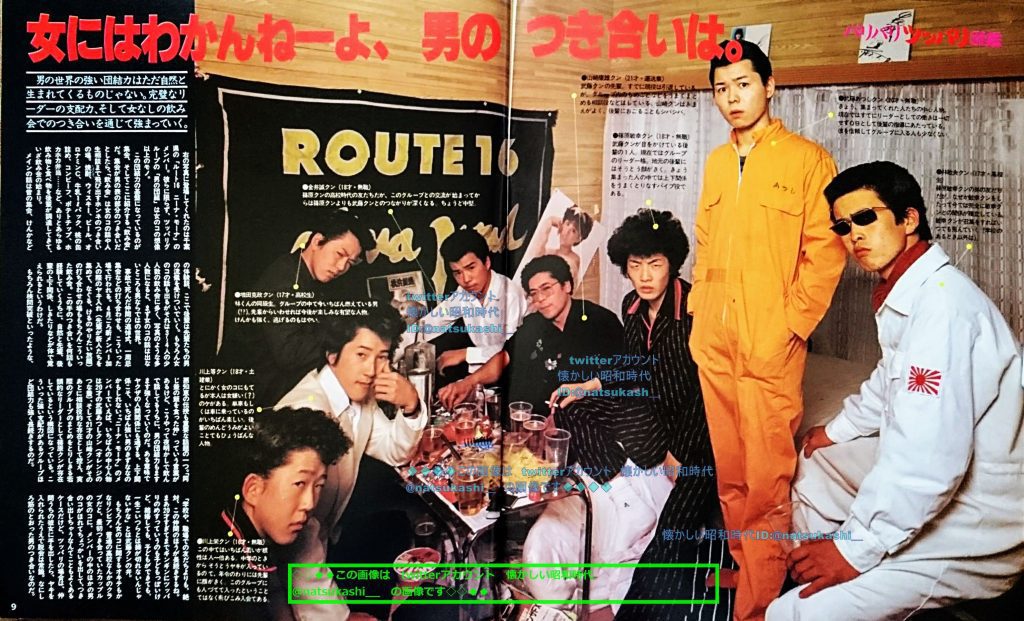 The name "Nina Mona" ニーナモーナ came from a nearby restaurant that they all hung out at. They have stated multiple times that the name means "pretty girl" in French, but I cant seem to find a connection on that. "Nina" is girl in Spanish and "mona" is the feminine word for pretty in Spanish. While pretty in French is "belle," so I'm not sure where they got that.
Muto attended Nina Mona meetings with his high school uniform on, all while doing pretty good in school. At this time, Nina Mona had the best sense when it came to customizing motorcycles. They are said to originate "chibaragi specification" as per their Vice interview. Many other bosozoku groups around the country used to copy Nina Mona's style. They were also a big influence on Grachan styling. At one point in time, there was 1,000 to 2,000 Nina Mona members.
Right before Muto graduated from high school, his school found out that he was a president of a bosozoku gang. His teachers came up to him and asked "Make up your mind: High school diploma? or Bosozoku?" Then Muto answered, "I like bosozoku, so I'll quit school." His school yearbook printed his photo, but he was not at the commencement.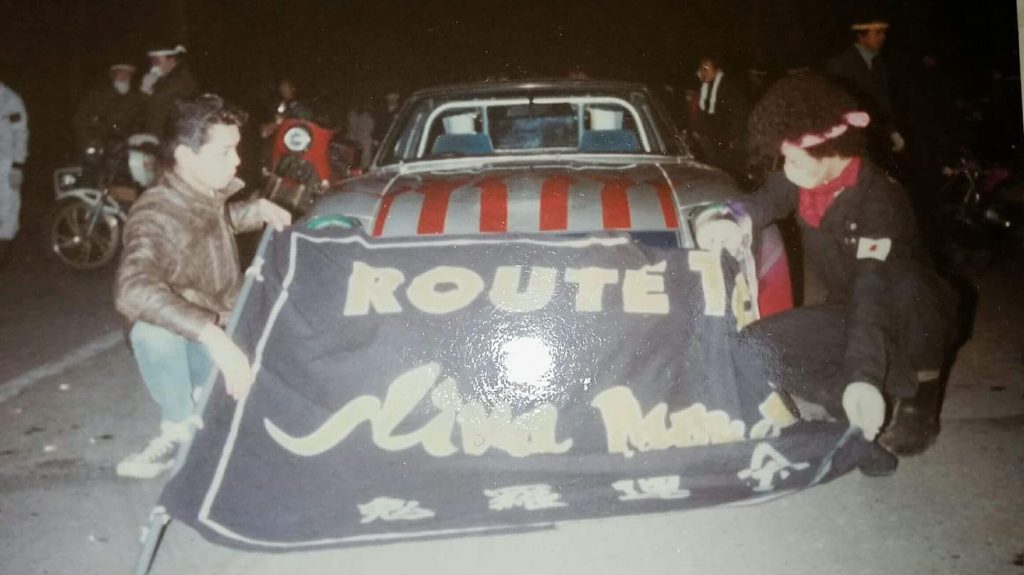 Prior to becoming famous with his American Z, Muto was caught several times by the police because of reckless riding. This is called "kyōdō kiken kōi" 共同危険行為, which is "the act of drivers or riders of any combination of at least one motor vehicle and at least one motorized bicycle are traveling down a road two or more in a row or abreast of each other, they must not act in concert in a way that gives rise to a serious road traffic hazard or causes a serious nuisance to others." Basically it is when these gangs would travel in large groups and clog up the road. Muto was sent to a juvenile home twice.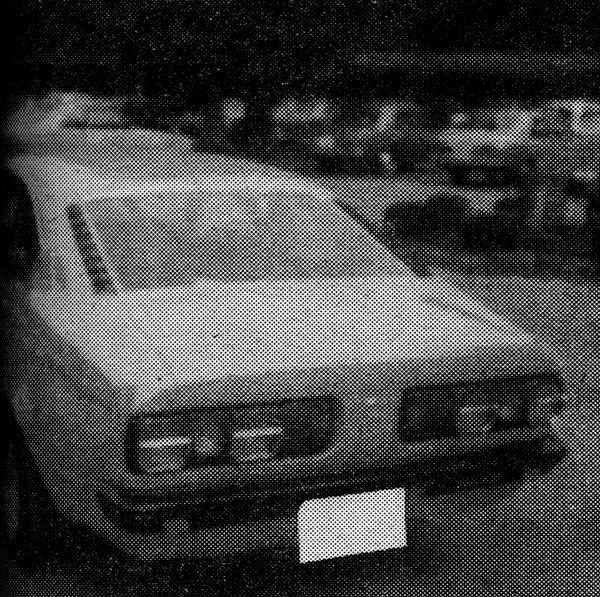 After being expelled in his third year of high school, the first car he bought was a Savannah RX-3. It had pulled rear fender and racing slicks on it. It was also painted all orange, which was popular at the time. He drove it for a year until the vehicle registration expired. He then bought a Nissan Skyline "Hakosuka" 4-door. It had the suspension removed, or "no-sus", along with having the roof cut off. This is around the time he was sent to jail. When he got out, he purchased a Toyota Celica LB. The fenders were pounded out in the front and back. The rear air vents were filled with putty and the car was painted black. The suspension was removed and fitted with Techno Racing TRV 8.5J front and 9J rear. Inside had a bucket seat and a Trust 50 muffler was also installed.
He stepped down as leader of Nina Mona at the age of 20 and ended up moving to modified cars with a few of his other team members.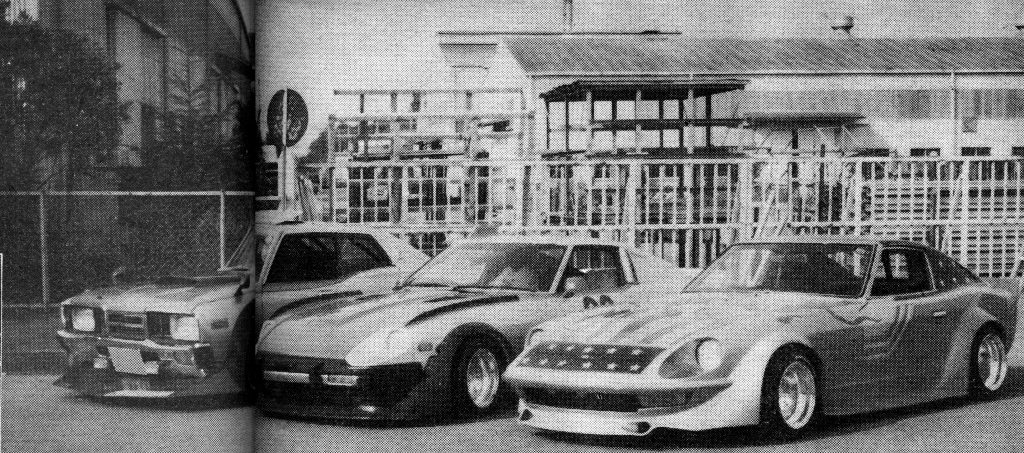 Celica LB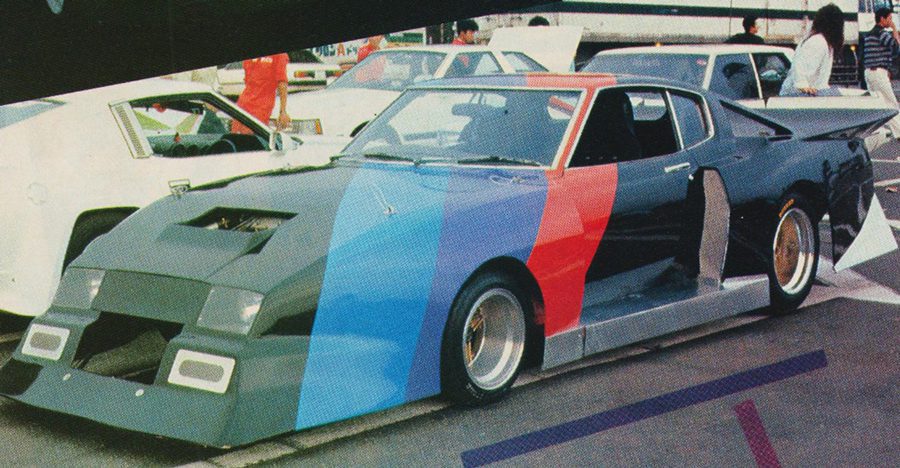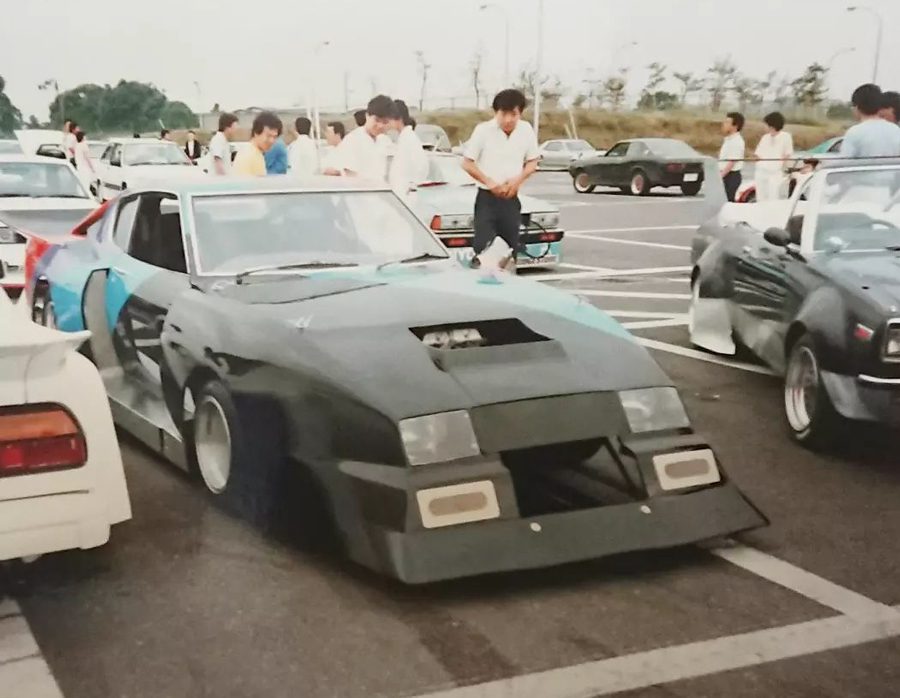 Sometime after he scrapped his America Z, he picked up another Celica LB to build a silhouette style car. Keeping with his mantra from the last build, it is evident that he wanted to confuse people as to what the original base car is from the back and even in the front. He went to great lengths to make the front end look like that, along with mounting the radiator vertically. The backend was extended 160 cm and the spoiler was integrated. Mitsubishi Minica F4 tail lights were used for this version. The front had Takechi Project Racing Hart wheels while the rear had SSR Formula Mesh. The paint job was then refreshed for 1984 where it was featured in Tuning Car Maximum. In this stage it added motorcycle turn signals and the tail lights were exchanged out with Mazda Titan truck tail lights. The front wheels were switched to SSR Formula Mesh as well.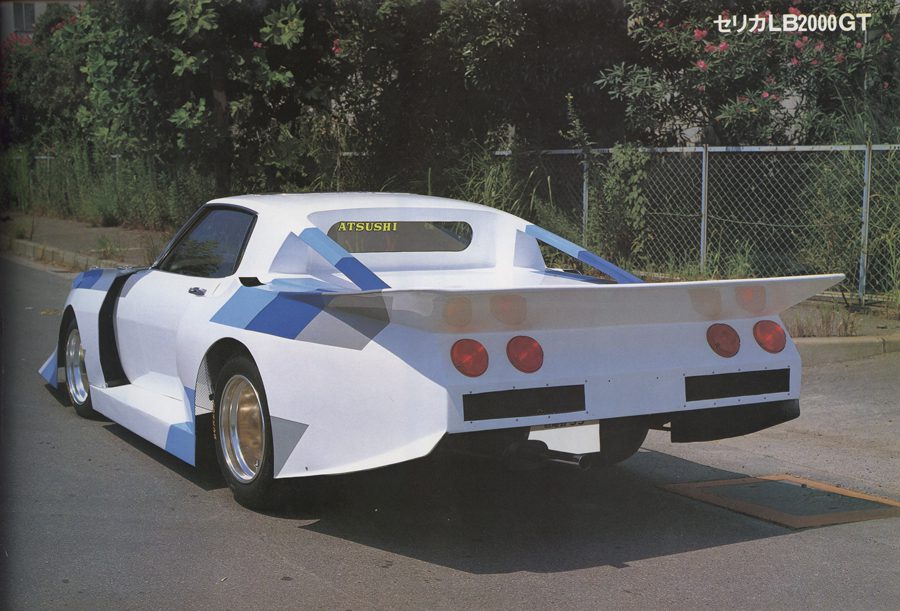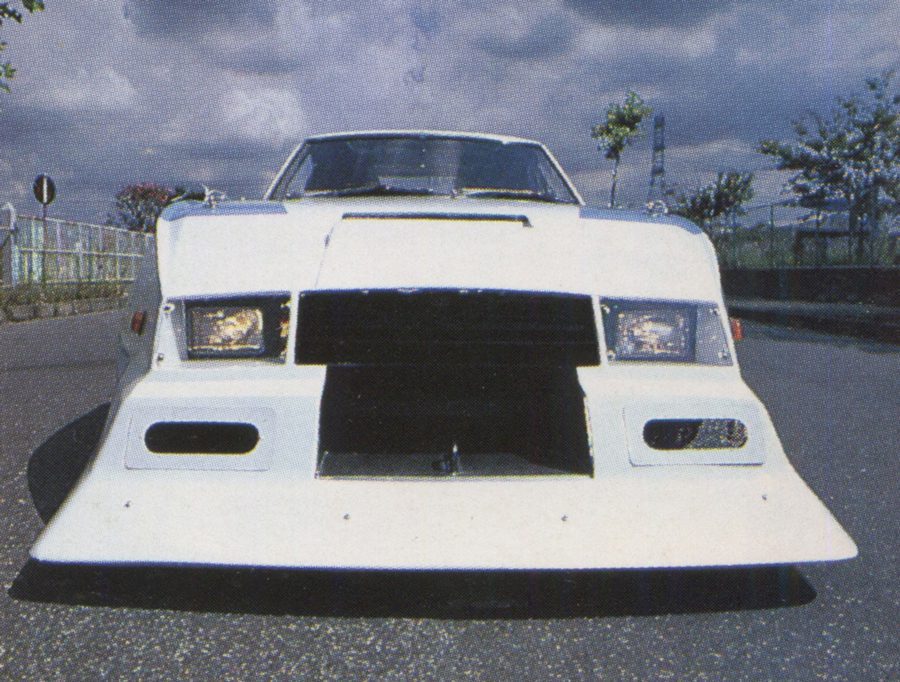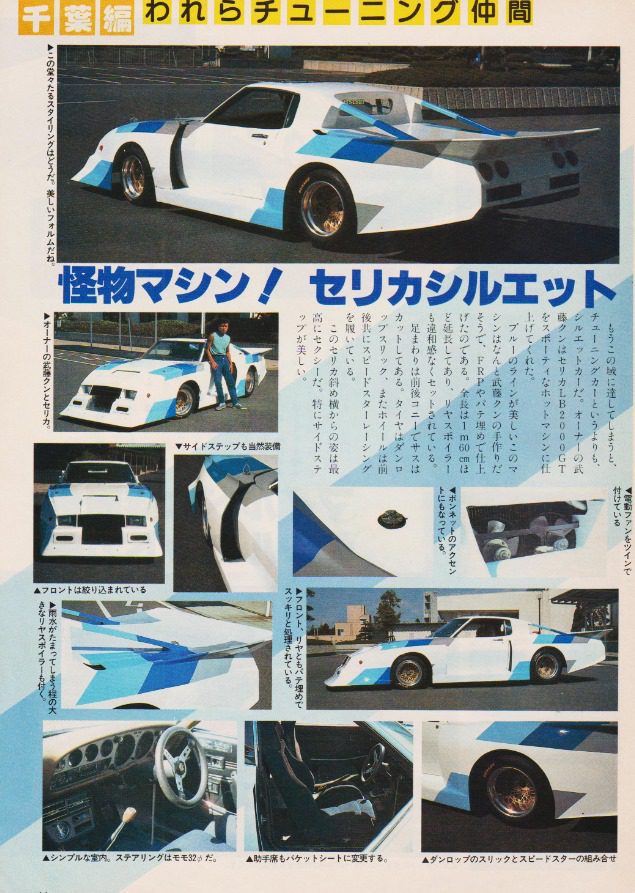 His Passing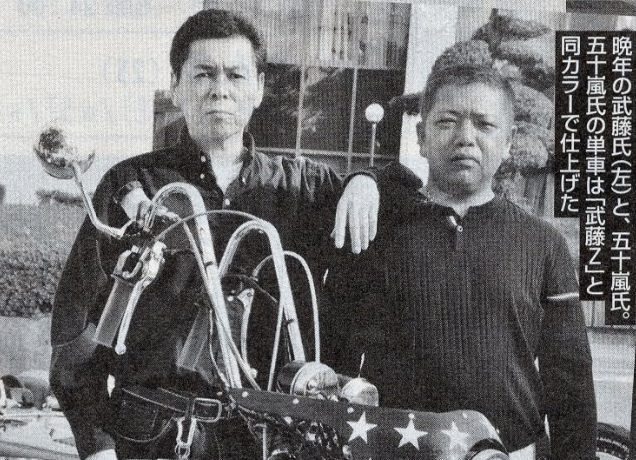 Unfortunately on June 7th, 2015, Muto passed at the age of 54. This happened right around the time of the Vice interview with Kazuhiro Hauki, the 21st Specter leader, with him finding out during the interview. It is said that over 300 people showed up to his funeral. There was also reports that the detective from back in the day that was assigned to him showed up to the funeral and lit incense in his honor.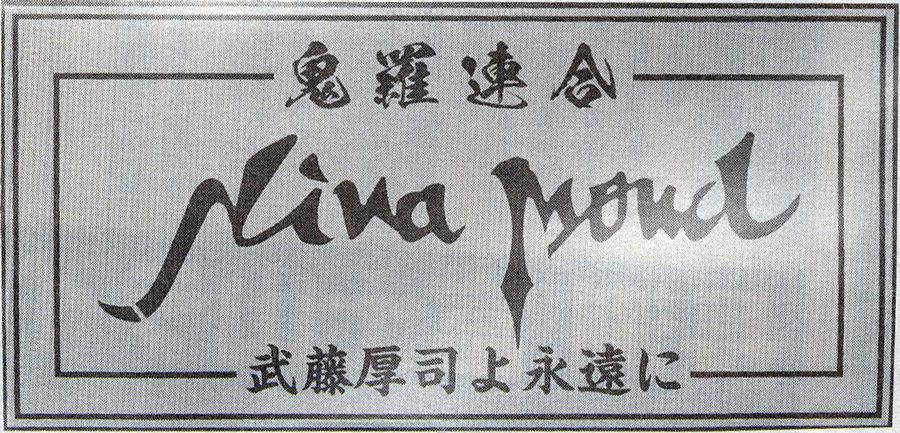 His Legacy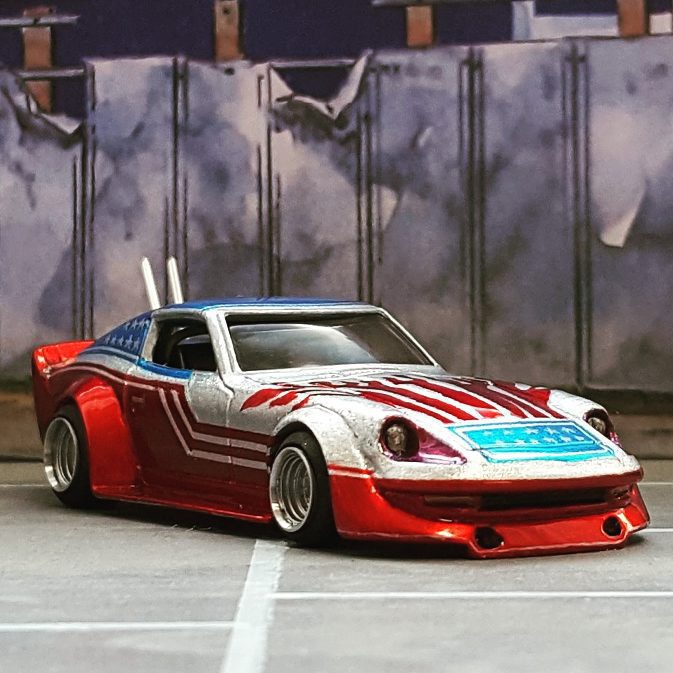 While his American Z didn't live longer than two years, the history of it still continues. It has inspired many other builders by using the same pattern on their car, scooter, art or even model.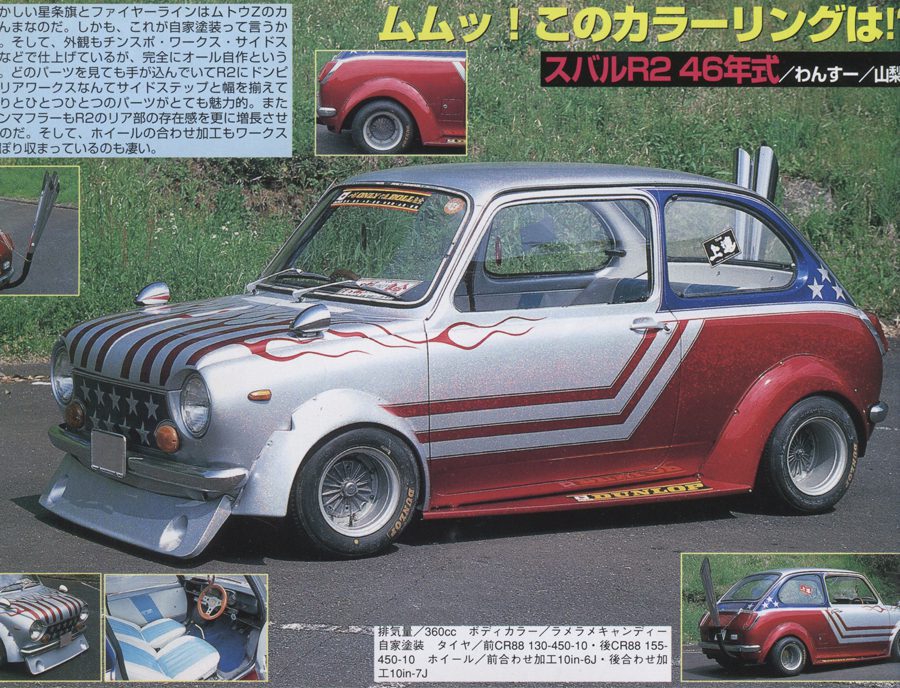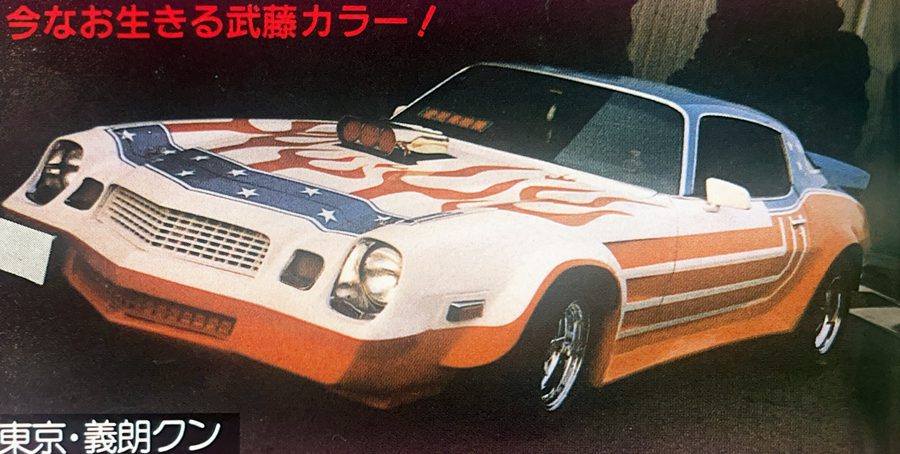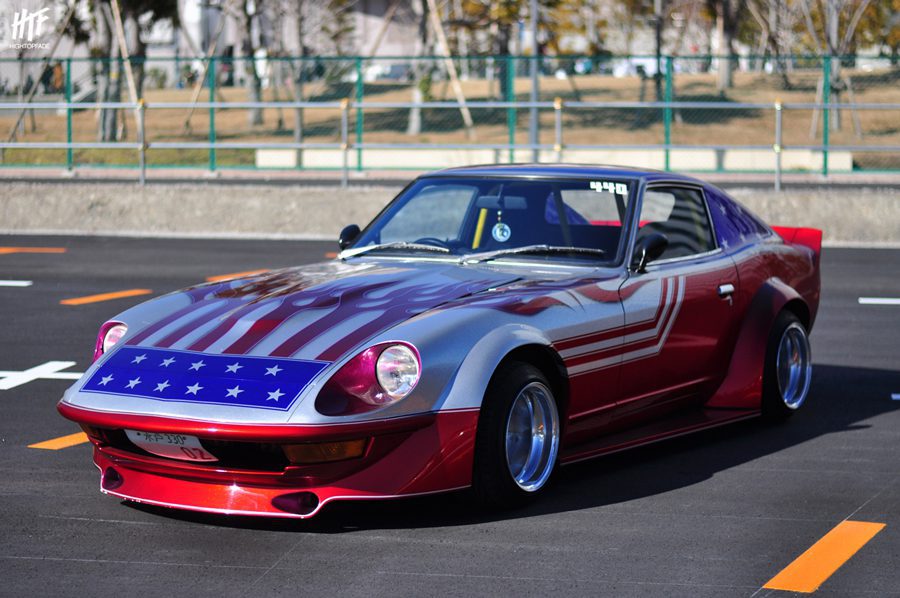 There is also a very faithful recreation of the iconic America Z that was done by Shishimaru in 2010.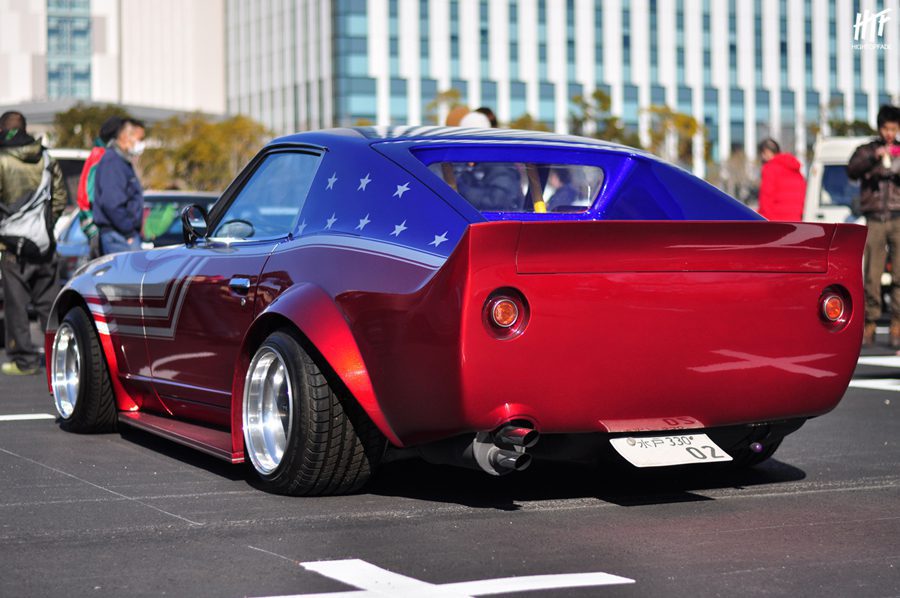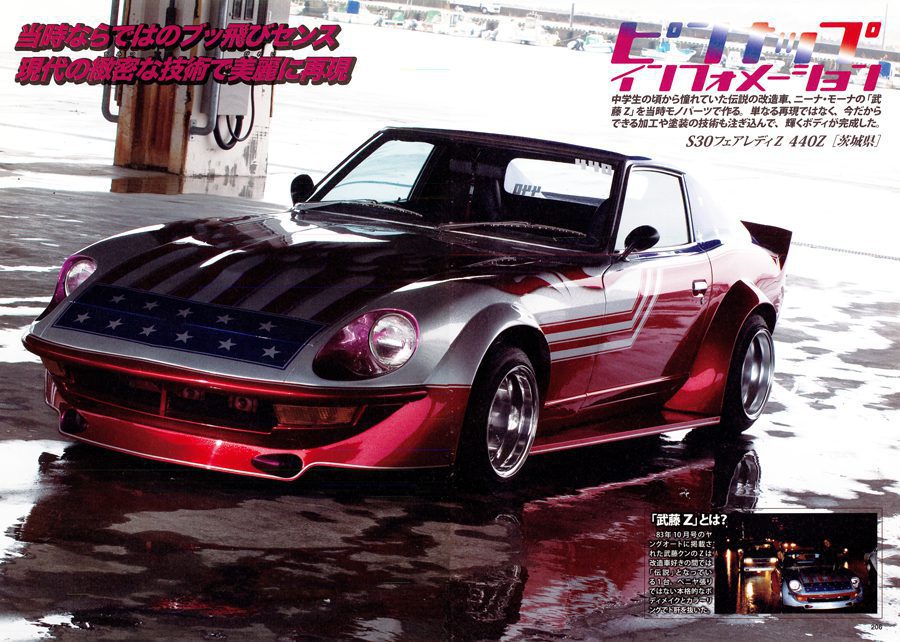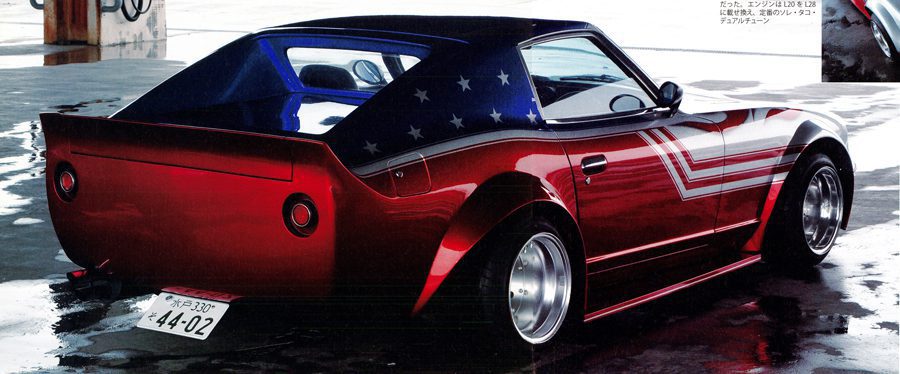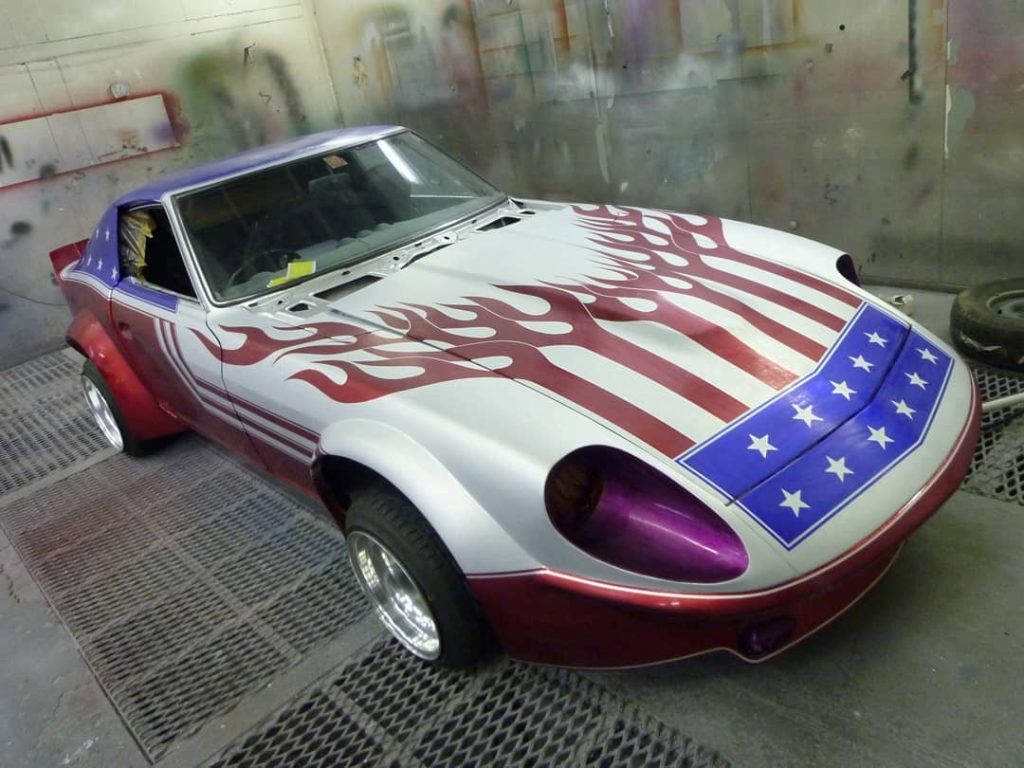 Sources : Japanese Law, Vice interview with Nina Mona, AutoWorks magazine September 1989, Rider Comic magazine August 1987, Tuning Car Maximum 1983, Tuning Car Maximum 1984, Young Auto Showa Modified Car Memories,